If you've been scouring recipes to find a simple soup that adds just the right amount of elegance to your holiday menu, your search stops here. This creamy cauliflower soup is made with a savory blend of crème fraîche, aromatic onions and Parmesan cheese, topped with a sprinkle of minced chives. To really elevate the luxury, drizzle with a bit of truffle oil just before serving.
Cauliflower Soup with Crème Fraîche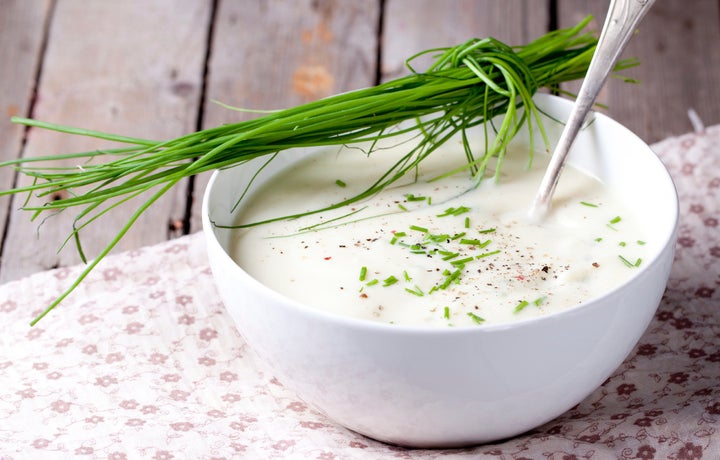 Ingredients
1 large onion, thinly sliced
1 1/2 heads (3 1/2 pounds) cauliflower, cored and coarsely chopped
1/4 cup freshly grated Parmesan cheese
Truffle oil, for drizzling (optional)
Directions
In a large pot, heat olive oil over medium heat. Add onion, cover, and cook until soft, stirring occasionally, about 8 minutes. Add 3 cups water, cauliflower and heavy cream and bring to a boil. Lower heat to medium-low and simmer until cauliflower is soft, about 25 minutes. Stir in crème fraîche.
Working in batches, puree cauliflower mixture in a blender until very smooth. Return soup to pot, add Parmesan and salt, and bring to a gentle simmer.
Ladle soup into bowls and garnish with chives. Drizzle with truffle oil, if using, and serve.
More recipes from Oprah.com: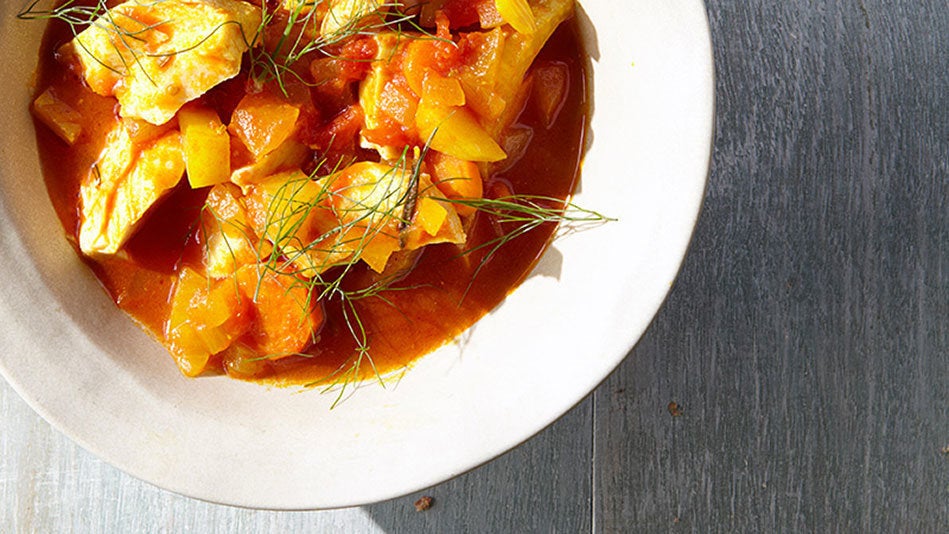 6 Quick And Savory Stews