José Luís Rodriguez Zapatero, Spain's recently re-elected Prime Minister has announced that his cabinet will, for the first time in history, be made up of more women than men. Of the 17 cabinet members nine are women. Zapatero is a self-proclaimed feminist and his previous cabinet sported an equal number of both men and women.
Most notably, the new defense minister is a woman named Carme Chacón and she happens to be 7 months pregnant. She's a hold-over from Zapatero's previous cabinet but previously held the post of housing minister. At 31, Bibiana Aído Almagro, the new minister for equality, is the youngest person ever to occupy a cabinet postin Spain.
One conservative commentator in Spain described Zapatero's female-majority cabinet as his "battalion of inexperienced seamstresses" but what is generating the most news is newly elected Italian Prime Minister Silvio Berlusconi's reaction to the news coming out of Spain. He said called Zapatero's new cabinet "too pink" and went on to say that following suit is "something that we cannot do in Italy because there is a prevalence of men in politics and it isn't easy to find women who are qualified ... He will have problems leading them. Now he's asked for it."
These criticisms underscore the ongoing antipathy to women in politics. It's not as if Zapatero drew their names from a hat. Take into consideration that deputy prime minister María Teresa Fernández de la Vega has a doctorate in law and a political career that dates back to the 1970s and Magdalena Álvarez has a doctorate in economics and a political career that started in the 1980s.
Berlusconi himself has promised to have "at least four women" in his cabinet but refers to his female supporters as the "menopause section". The female candidates from his party are known as "the knight's ladies" and he has criticized the female members of his opponent's party as being ugly. Berlusconi, a 71 year-old lady's man is clearly gender-equality challenged.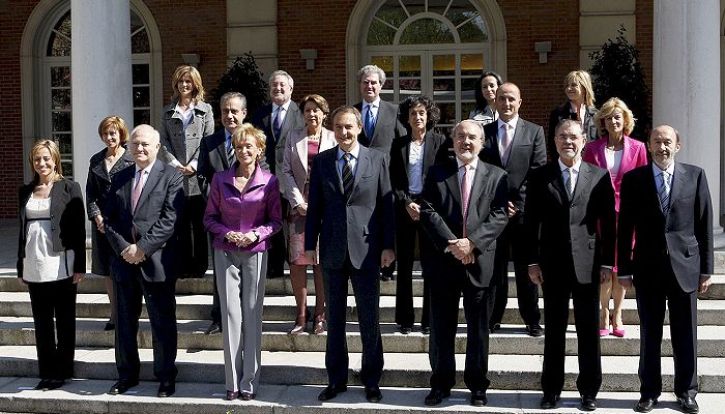 On a morning television news program in Barcelona they asked their viewers if Zapatero's appointment of the mostly-female cabinet was "just for show". The majority of respondents said "yes".

Popular in the Community