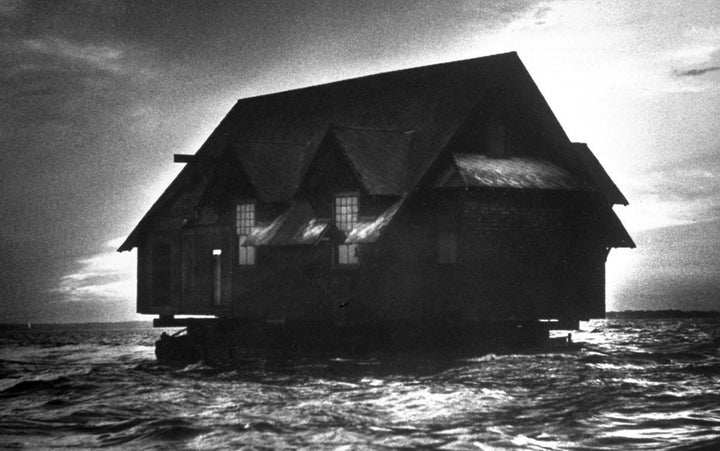 At sunset on Oct. 8, 1951, a house set sail from Kennebunkport, Maine. The coastal town came alive as the two-story home was towed to the Atlantic and lifted onto four massive pontoons at low tide.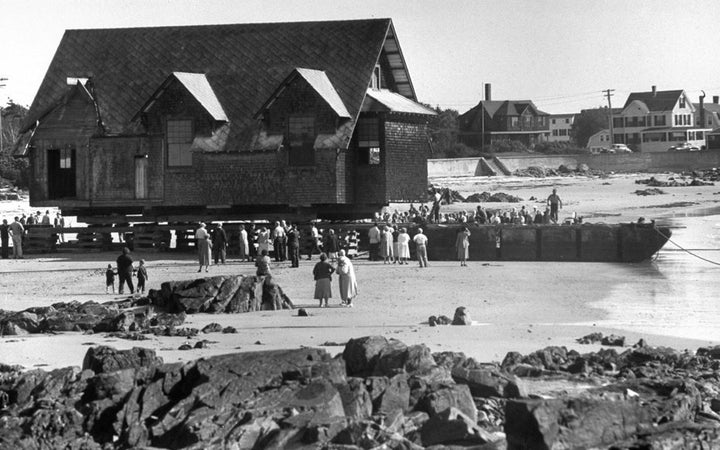 As LIFE reported that same year in the feature, "House at Sea," lobstermen doubted the dwelling could be successfully floated nine miles up the coast to Goose Rocks Beach.
"There'll be a lot of timber in the water, before morning," they told LIFE.
But J.N. Jutras was able to successfully complete the move at a cost of $4,000.
High tide came and carried the house out to sea, where the waves (and a tug) led the abode north to Goose Rocks. The president of the Goose Rocks Beach Association, Dorothy Mignault, spent the evening in the home while it completed its voyage to demonstrate her faith in the house's seaworthiness.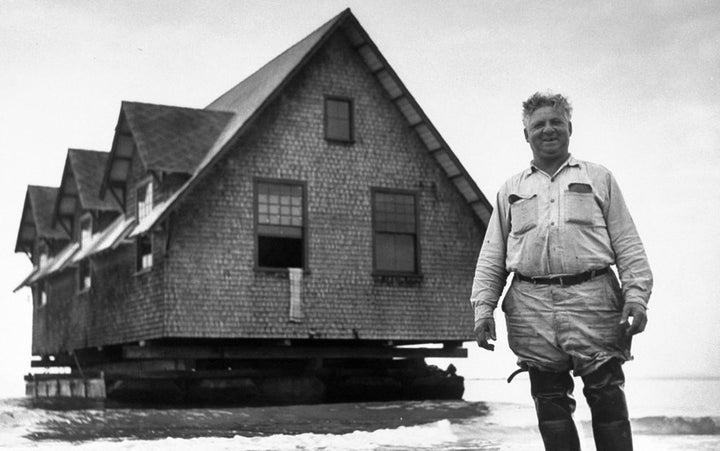 Jutras was waiting for Mingault and the building — a former dance hall — at Goose Rocks, where it would begin its new life as the beach association's community home. Rising surf brought the house onto the shore, with assistance from most of the town's winter population — about 40 people.
As the ocean retreated with low tide, a trestle was built and the house was moved to its final address.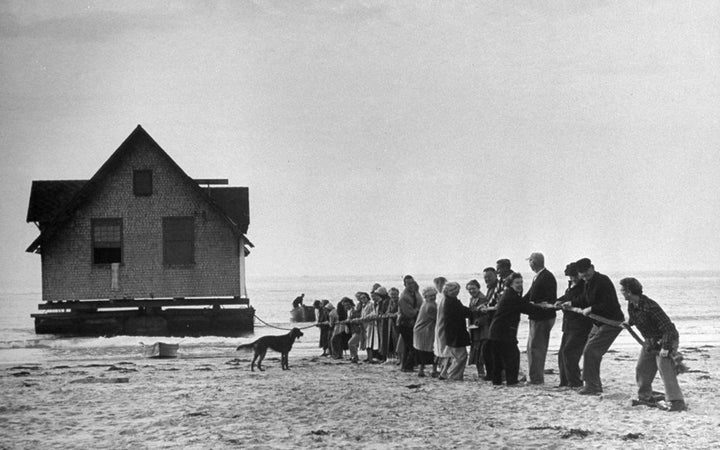 Melanie Lieberman is the Associate Digital Editor at Travel + Leisure. Follow her on Twitter and Instagram at @melanietaryn.