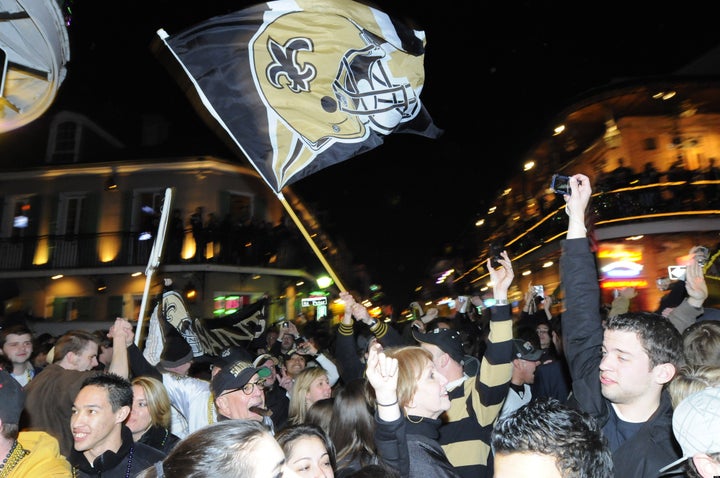 Right before the New Year, I got an email from Dan Streible, a cinema studies professor at New York University. "Yay," it began. "The Librarian of Congress placed Helen's film on the list."
The list, in this case, was the Library of Congress' 2009 list of films to be preserved, in its words, "for all time." Only 25 films a year get this treatment via the National Film Preservation Act. 2009's list included Michael Jackson's "Thriller" video, the original Muppet Movie, and Al Pacino starrer "Dog Day Afternoon." Oh... there were two student films included in the list, and one of them was "Scratch and Crow, produced in 1995 by Helen Hill during her graduate studies at Cal Arts. (Image below.)
The Library of Congress calls "Scratch and Crow" "a poetic and spiritual homage to animals and the human soul." They also note, "Consistent with the short films she made from age 11 until her death at 36, this animated short work is filled with vivid color and a light sense of humor."
I went to college with Helen and Paul, who were fast in love by the time I graduated during their sophomore year. Although we did not stay in personal touch, when I heard about her death, it hurt me on many levels. Helen died while living in and loving the city of New Orleans with a passion. Paul -- or Dr. Paul to many in their neighborhood -- was an MD. Before Katrina, he ran The Little Doctor's Neighbourhood Clinic, which provided free/sliding-scale care to local people. After Katrina, the clinic was shuttered and their home also damaged. Helen was so convinced they had to move back that she got her friends to help convince Paul. So the family did, and Paul went back to treating low-income patients at the Doctors of Charity clinic. Then, on January 4, 2007, at 5am, a man who had tried to break into a neighbor's house fled police, entered Helen and Paul's home, killed her, wounded him, and reinforced the fears of neighbors that crime would kill the life of the city where the waters didn't succeed.
I asked Streible what made Helen's films special. He said:
Helen Hill's animated films bring together the inventiveness of "experimental" work and the accessibility of cartoons. Her films are also imbued with a spiritual quality that is rare in any art form. Scratch and Crow, for all of its comic touches is also about birth, death, and resurrection. Mouseholes, regarded as her masterpiece, is a moving autobiographical tale about her grandfather's death, with his passing into heaven rendered from a childlike point of view. Helen's low-budget philosophy of filmmaking helped convey the sincerity of the work. Helen's films create a utopian view of the world, of people, of the possibilities of a better future.
Asked what made Helen special, Streible wrote:
Everyone who ever met her tended to later say something like 'She was the best person I ever met.' She had an irrepressible and contagious cheerfulness. That cheer got expressed in her films, but also in the actions of her daily life. Whether it was writing handmade postcards to friends every single day or opening her home to neighborhood kids, her actions always conveyed love.
I couldn't agree more. At a time when I, like so many of my college friends, was into goth music and self-enforced melancholy, Helen was stubbornly sunny in a way that was wise, guileless, and deeply spiritual. Helen reminds me, in some ways, of my grandmother, who has also passed. Both women had a boddhisattva-level commitment to living for and with others, and living with joy and humor.
So today, as the city of New Orleans continues to heal (and revels in both its Super Bowl victory and Mardi Gras), I salute Helen and the city she loved.
Streible told me that her husband Paul, another compassionate soul, is helping to finish her final film.
REAL LIFE. REAL NEWS. REAL VOICES.
Help us tell more of the stories that matter from voices that too often remain unheard.