With an acceptance rate lower than one-half of one percent, earning an invitation to Mastermind Talks is more difficult than getting accepted to Harvard.
It is not exclusivity for exclusivity's sake. It is intentional, the design of creator Jayson Gaignard, whose annual world-class event brings together entrepreneurs of an elite character, not necessarily elite revenue. Mastermind Talks' mission statement, prominent throughout its website, gets straight to the point: The quality of an event is in direct proportion to the quality of people in attendance.
"Just like an investor investing in a business, I invest in people." Gaignard explained. "Because I believe that amazing people become increasingly amazing over time."
This year's gathering of 150 carefully selected attendees, each deemed to be amazing, took place in Ojai, California. I was fortunate to attend. Here are some of the behind the scenes tips I learned after speaking with Jayson on my podcast, The Learning Leader Show with Ryan Hawk.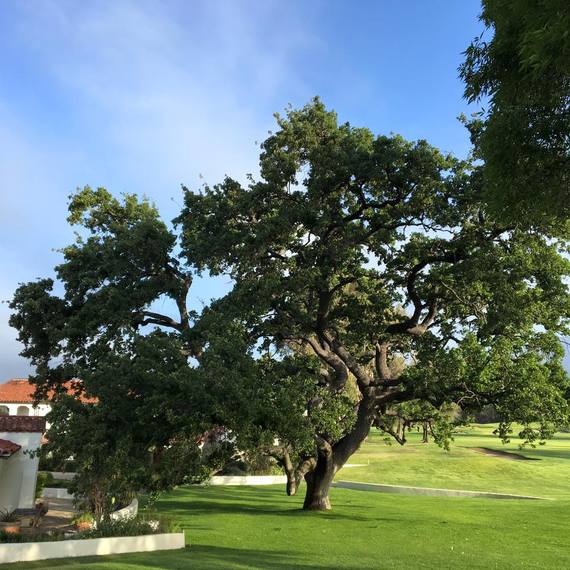 "Business, like life, is all about how you make people feel. It's that simple, and it's that hard."
In creating an interactive setting among inspired minds, Gaignard's meticulousness extends far beyond creating a guest list.
"I spend four to five hours in preparation on just the seating chart for each dinner," Gaignard said. "The first night dinner is really important. It gives each attendee the opportunity to create their own little tribes so that when they show up for the first session (the next morning); they at minimum have some friendly faces in the room." The proximity of each dinner guest is based on, as Gaignard calls it, uncommon commonalities - those different yet connected aspects of who they are that unite them. I found myself seated at a table next to James Altucher: hedge fund manager, best-selling author, entrepreneur, and creator of The James Altucher Show podcast.
"You both have big podcasts," Gaignard said. "I thought that it would be good for you to meet and discuss that."

The Quality of People in the Room
Where many organizers look to scale up the quantity of attendees, Gaignard scales in quality. As he says, "Amazing people know other amazing people." He adds, "My focus is on scaling trust. If I have trust, I can make magic happen." He establishes this through personal interactions with each guest.

"If I have trust, I can make magic happen."
The mutual trust between Gaignard and the attendees was evident long before the proceedings began, as the event (for which tickets cost $7,000 before hotel and airfare) sold out three months in advance despite not publishing an agenda or a list of speakers (this is unheard of in the event space). And without fail, that trust was rewarded. Mastermind Talks featured surprise appearances by entrepreneur Gary Vaynerchuk, who took part in a Q&A session on night one, and skateboarder Tony Hawk, who was interviewed by Altucher on night two. The final night was filled with hot air balloon rides and a mind-blowing performance from violinist Damien Escobar.
Roundtables and Breakout Sessions
In the past, Mastermind Talks centered around speakers on a main stage, but considering the large number of experts in attendance, Gaignard made the tactical switch to a "peer-to-peer" model, creating community, as he says, "drowning in information and starving for wisdom."
The result is a series of fruitful roundtables led by subject matter experts. People such as Ryan Holiday (writing, PR), James Clear (growing email list to 275,000 in three years), Greg Baroth (how to Instagram like Dan Bilzerian), Hal Elrod (building communities), Cole Hatter (Selling Millions), and Joey Coleman (persuasive presentations) freely shared their best practices before opening up a group discussion.
Keeping with the theme of uniqueness, the formal event began at 10:00 a.m.--a considerably later start time than other business events. But, like every other facet of Mastermind Talks, this start time was brilliantly designed. Morning workout groups were held at 7:15 with a breakfast to follow, and like-minded guests were afforded much more time together. This created yet another opportunity to form relationships in a setting outside of a conference room.

No Business Cards
Mastermind Talks lacks formalities that dominate other networking events, namely the distribution of business cards. I did not see a single one. Contact information was still shared, through a private Facebook group and a pre-printed Rolodex (put together by Kandis Gaignard, Jayson's wife), but the absence of business cards created a unique setting. As attendees, we were sent an intake form to fill out prior to the event. This information makes up the Rolodex shared with each person on Day 1.
That environment was only boosted by the efforts of the host. Gaignard, surrounded by his wife Kandis and a team of incredible volunteers, made the stressful task look simple. He exuded confidence, and his likable personality--accented oftentimes with a smile--was complemented by his honesty as he opened up to the attendees with stories of failure on his journey to success.
Trust is not simply a buzzword to Gaignard. It was the foundation of the entire event.

Tips For Attendees
Here are some tips for making the most of your next event:
Go all out: Get out of your room and embrace the experience. Set specific goals for making quality connections with people.
Dress differently: This one is host approved. "I like to wear interesting looking pants to help me stand out from the crowd," said Gaignard.
Be appreciative: Handwrite thank you notes to people that have impressed you, and have them delivered to each person's room by the hotel staff.
Be studious: Take notes on the interesting people you've met, and remember minute details about them or, perhaps, their children. Reference those when you follow up with them weeks later.
Do your homework: Have topics of conversation ready. Always be prepared to share your Clay Hebert 6 word introduction.
Related
Popular in the Community