Nicky Stansell will always remember two phone calls that forever changed her life.
The first, 19 years ago, informed her that her brother Noel was near-death due to complications from AIDS. The second, in July 2014, brought her the long awaited news that after years of false starts she was finally selected as an adoptive mother for a soon-to-be-delivered baby boy.
Little could Nicky have imagined that the palpable heartbreak and grief she experienced nearly 20 years ago would ultimately lead her to the cherished child who has become the greatest blessing in her life.
Surviving Noel's death was, without a doubt, the hardest thing I have ever done. Noel was my first friend and he was my best friend. After the funeral, I had to go back to college and try to focus on finishing up and graduating on time. To say I was depressed is an understatement. I went to class and slept. I studied and I slept. I felt very alone since most of my friends had never gone through a loss like mine. It was as if my right arm had been cut off and I had to relearn how to live my life with only one arm. I had to start over as a different person. The days and months to follow were full of dark and stormy clouds. And they just wouldn't go away.
During her final year of school, Nicky was working on a paper for her Psychology class. In her research she came upon an article about Camp Heartland (now called One Heartland), a national summer camp for children with HIV/AIDS that I was honored to help create in 1993. Ultimately, the respite from Nicky's grief was found through her volunteer service at this very place that provided a respite from the discrimination, isolation and hurt so often experienced by children with HIV/AIDS -- particularly early in the epidemic.
Shortly after reading the article, Nicky applied to be a camp counselor. I approved Nicky's application in large part because I assumed her personal loss of a beloved brother to AIDS provided her some hard earned empathy that would benefit our campers who too often felt isolated and misunderstood.
Nicky thrived at camp and so did the children in her care. While still suffering the emotional wounds of losing her brother, Nicky felt a renewed sense of purpose by providing comfort and love to children with AIDS at Camp Heartland. She was also pleased to be honoring her brother's legacy in a meaningful way.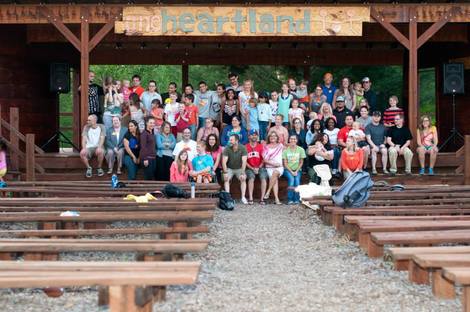 After her many summers of volunteer service at Camp Heartland had concluded, Nicky and I fell out of contact. But last summer at the urging of some former campers and volunteers, I helped organized our first ever Camp Heartland reunion.
Nicky was among the nearly 100 children and adults who gathered together for a very special Fourth of July 2014 reunion. Many of the participants were former campers with AIDS who had defied the odds -- they survived. I was filled with hope seeing former campers who we once thought would die before reaching adulthood, giving piggyback rides to their own children.
Upon arrival at the reunion I noticed a former camper in attendance with his girlfriend -- neither of whom were on my registration list. Susan Leckey, my longtime friend and senior staffer at Camp Heartland, approached me to share that this 18-year-old former camper and his girlfriend were five months along in an unplanned pregnancy. Given their age and a number of other challenges, they were considering adoption as the best option for their unborn child.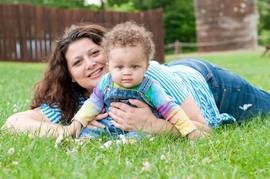 After speaking with Susan, I wandered into our "Club Meds" medical center and saw my dear friend Janet Osherow holding her own beautiful adopted baby, Franki. Janet is practically a savant with recollecting details both important and inconsequential. I inquired, "Janet, isn't there someone in our lives that sent out a Facebook message looking for a baby to adopt. I don't remember who?"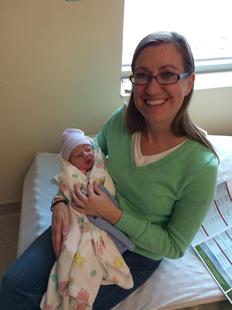 Without missing a beat Janet replied, "Yes, in fact she is here at the reunion. Nicky Stansell." In an instant, I was struck by the possibilities. Instead of a face-to-face meeting in a cold, clinical setting, this compassionate woman would have the opportunity to spend the next three days getting to know this young couple in a setting of unconditional love and acceptance.
Despite many opportunities to approach Nicky earlier, the young couple ended up waiting until the final morning of the reunion to discuss with Nicky the possibility of adoption. It felt appropriate that they chatted quietly in our Memorial and Honor Garden as this is the center of camp where we honor those who made the charity possible, and remember those, like Noel, who died decades too soon. They had a very productive, candid and personal hour-long discussion. Nicky did not receive a firm commitment that day -- only a promise to have a follow up conversation in the near future.
Days later Nicky received a call that was nearly 20 years in the making. The thoughtful couple was going to provide her the gift that had been in her prayers for years. After years of searching, multiple rejections and ongoing heartbreak, Nicky was going to be a mom of newborn baby boy. She enthusiastically committed to an open adoption so the baby's birth parents could be a part of his life. Words could never fully describe her gratitude for this young couple: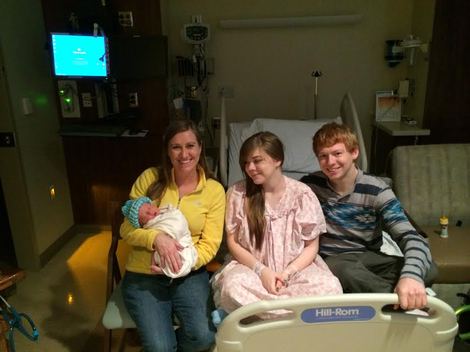 Nineteen years ago, my brother Noel died, and it was horrible. I couldn't possibly know back then what laid ahead for me. But God had an elaborate plan for me that I would have to wait all this time for it to be fully revealed. I couldn't see it then -- the silver lining. I couldn't have imagined how the dots were going to connect together to complete this beautiful puzzle.

My heart was emptied and now it is being filled up again with such joy and love. When I first starting telling my friends and family this story, I would say that this match just fell into my lap. But it didn't. This match was PUT in my lap. It is truly a match made in Heaven.
PHOTO GALLERY
A Match Made in Heaven: Welcome to the World Nathan
Calling all HuffPost superfans!
Sign up for membership to become a founding member and help shape HuffPost's next chapter