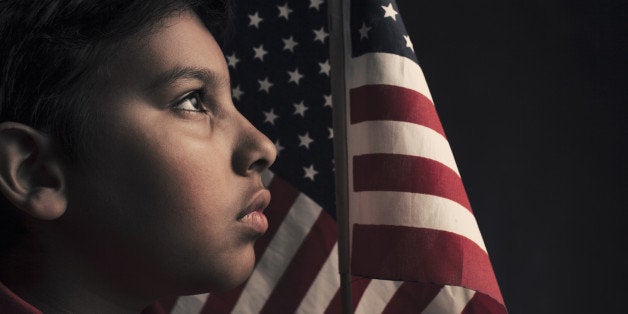 As is so often true, it is what is not being said about the current migration of tens of thousands of unaccompanied children to the U.S. that is the most important.
However, in this nation of forgetfulness called the United States, there is not a whisper about what the U.S. has done to those countries, and their children, over the past decades to cause such a migration.

Where is there talk, for example, of the El Mozote massacre in El Salvador, in which U.S.-trained and backed troops of the Atlacatl Battalion slaughtered 800 to 1,000 peasants, hundreds of them children, in cold blood in 1981 as part of President Reagan's ostensible "war on communism"?
Where is there talk, amidst all of the opportunistic hand-wringing by the Republicans and Democrats, about the slaughter of Mayan Indians during Reagan's Holy War in what the Guatemalan Truth Commission concluded was calculated genocide?
Why don't we hear of the Rio Negro massacres in which approximately 444 Mayan Indians were slaughtered in in 1982?
Where do we hear the mourning of the 200,000 innocents slaughtered in Guatemala in the 1980s - 93 percent by U.S.-backed forces -- as part of Reagan's offensive in Central America?
Lest this all sound like bygone history, Alex Main, in a wonderful article in NACLA, explains how the U.S. continues to back repressive military forces in Central America -- many of these which were involved in the unmentionable atrocities described above, and which continue to carry out atrocities. The U.S. does so under the guise of the "war on drugs," but, as Main relates, does so also in order to prevent the spread of 21st Century Socialism begun by Hugo Chavez. But we don't hear about that either.
Of course, how could this be otherwise? If one were to contemplate these truths, how would one not conclude that we deserve all of the migrants that Central America and Mexico can send? That we indeed owe them for the crimes we have committed against them? That these children who come to our door demand compassion, and love and justice, and that we are bound because of our sins to give this to them?
The immensity of these truths, and of our collective crimes, are nearly too great to bear.
Popular in the Community