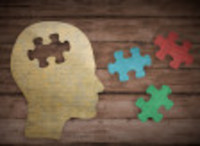 When four people meet once a week for the purpose of sharing their life goals, the power of intention takes them to places they previously only imagined.

Welcome to the Masterminds Club.
A meeting of the minds for those interested in personal and professional improvement, goal setting, and accountability. The dues? Energy, respect, commitment and honesty.
Many have laid claim to the origin of this personal style think tank. Perhaps the most famous was one of our founding fathers, Benjamin Franklin. In 1727, born of his love of lively conversation, politics and personal growth Franklin started "The Junto". The members of the Junto were drawn from diverse occupations and backgrounds , most often tradesman which earned them the nickname "The Leather-Apron Club".What they all shared was a spirit of inquiry and a desire to improve themselves, and their community.
Many other like-minded groups followed over the years.
I was fortunate enough to be invited to a small intimate group of women who had decided the time was right for such a club locally. Each of us was loosely connected to one or the other, but not all.
What we did have in common was an interest in growth and change in our lives, and believed that our collective power could help manifest those very things.
A former Masterminder in Los Angeles, she knew firsthand what could be accomplished when a group comes together to help one another implement their goals.
Anna was a celebrity New York City hairstylist who met and married a local Rochesterian in upstate New York over ten years ago. Anna happily commuted weekly to NYC from Rochester in an effort to balance time for her marriage and to continue seeing her clients. About a year ago, she contemplated putting down some permanent roots in Rochester, and starting her own business. Since Anna's life was almost equally divided between NY and Rochester, her network of local friends was a little light. How would she initiate this transition?
Diane- a native Rochesterian and former corporate player had spent over 30 years in healthcare, marketing and not-for-profits. Although her resume was exhaustive, she was growing weary of the game and was looking for a new challenge. With the sudden death of her father in 2013, she decided to take a step back and reevaluate.
What was the next step career-wise?
Melinda- a correctional facility librarian came to Masterminds with the primary goal to cut her job commute of 60 miles each way. She loved her line of work but was ready for a change that would keep her closer to home. How could she make that happen without sacrificing the years she had spent building her career?
I am the fourth member of this club; a freelance writer with a growing interest in sharing both personal essays and using my writing to help give a voice to those without a platform. How could I expand my reader base and accomplish both goals?
And so it began. We met for our first official meeting,
We brought an antiquated kitchen timer and set it for five minutes and we were off. The first person used that time to speak of her goals for the week. What did she want to accomplish, both short and long term, personal and professional?
At the end of her five minutes, we allotted three more minutes for each of the other members to give feedback, suggestions and thoughts on how they might help.
After we each took a turn, we circled back around, and allowed five minutes each on what we hoped to accomplish in the week ahead.
One member took notes each week and emailed them to the others so we can keep each others goals in the forefront of our minds and gently hold the others accountable at our next meeting.
A simple formula, with incremental yet dramatic results.
We soon realized we were stronger together than we ever could have been alone.
Each meeting became a virtual vision board. We found that a dream once spoken takes on an energy, and with the steady drip of attention grows exponentially.
This synergy of energy and commitment created when we gathered with a common goal surpassed our expectations.
Anna, once struggling with how to build her clientele has developed a professional new website, and is quickly growing a roster of new clients. She returns to New York City every few months to see some of her most loyal clients who schedule their appointments around her quarterly visits.
She now has in essence, the best of both of her worlds.
Diane has switched gears and is now working with an exciting new startup, travels often, and is challenging herself professionally in ways she never dreamt of before.
Melinda, once dreading her daily hour commute has found a new position at a different correctional facility. She has transitioned from librarian to counselor, and has cut her commute almost in half.
As for me, I am happy to report I have realized my dream of becoming a blogger for the Huffington Post and am working on a book project to give formerly incarcerated women the voice they have long deserved.
We are genuinely excited to meet each week, and share what new developments have transpired and cheer on the growth of our teammates.
As a bonus, because we are all so invested in each others evolution, the transition to becoming close friends has been a seamless one.
Not surprisingly, the Masterminds philosophy has created healthy changes in other areas of each of our lives as well. Health and relationship matters seem much less daunting when broken down into bite size pieces.
If it is true that we what focus on expands, then this club has made it astonishingly clear that we are in much more control of our future that we previously believed.
Dorothy.Howe.Kelley@gmail.com
Related
Popular in the Community