Many proposals have been made in the past ten years to make Haiti's public sector more effective. In spite of these efforts, public services remain in a critical state, illustrated by strikes, delays caused by red tape, and difficulties for citizens to do things like getting a passport, registering land, or clearing customs for imported goods. The improvement of public services continues to pose a challenge for Haiti.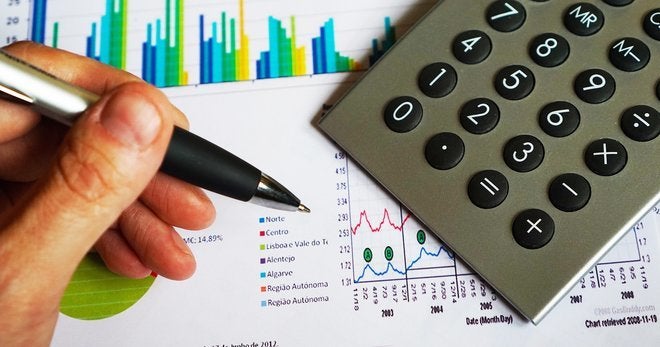 New research for Haiti Priorise, a research project that examines solutions to the nation's biggest challenges, by economist Riphard Serent from Quisqueya University and the Center for International and Diplomatic Studies focuses on raising public sector performance.
Two options are paying public servants more across-the-board, or introducing performance-based pay.
Increasing salaries by 10% would cost 3.25 billion gourdes annually. However, based on evidence from other countries, Dr. Serent concludes that this approach would not generate benefits worth more than the cost.
Performance-based pay would do more. Many studies show that bonuses can increase employees' effort, particularly when output can easily be measured. In a 1999 pilot program in Haiti, performance-based pay increased health coverage and improved health services.
Dr. Serent finds that the total cost of introducing performance-based bonuses for certain public sector workers would be 1.33 billion gourdes, and the improvements in productivity would be worth 4.76 billion gourdes.
Another new research paper from Ministry of Planning and External Cooperation economist-planner Dr. Bertrand Joseph focuses on how to solve log-jams in land registration. Haiti has seen an exponential increase in land value, along with major conflicts. Many transactions and land transfers happen informally, and land disputes are difficult for the justice system to resolve.
The registration process is very slow. The General Directorate of Taxes' land register covers 2,500 books. The GDT has digitized part of its archives, but this was done to retain them, but not to streamline the process.
Digitizing and formalizing these records would provoke many dormant ownership conflicts. Dr. Joseph estimates there would be around 500,000 conflicts during digitization. Each would cost about 20,000 gourdes for judicial resolution. Added to the cost of computers and salaries, digitization would cost 8.36 billion gourdes annually.
This would lead to 64 billion gourdes in economic growth, as well as saved costs and time for everyone involved. In total, the annual benefits are worth 21.4 billion gourdes. This means every gourde would achieve 2.6 gourdes of benefits.
Using technology to streamline the operations at Cap-Haitien Port would also reduce bureaucratic delays, according to a new research paper by Yvrose Guerrier, department head at the Ministry of Planning and External Cooperation.
Haiti has enormous maritime potential with more than 1,500 kilometers of coastline, but is among the Caribbean countries that exploit their marine resources the least.
Dr. Guerrier finds that improved computerization would strengthen the security of Haiti's borders and reduce the cost of port services, as well as improving customs import times. The benefits would add up to 5.24 billion gourdes. Costs, which include acquisition of technology and services, training, salary increases, and maintenance, would amount to 730 million gourdes. This means that every gourde spent would generate benefits to Haiti worth 7.1 gourdes.
The Haitian government spends about 15% of GDP every year through various public tenders, which foreign firms win more than 70% of the time. This means that a lot of public spending goes abroad, rather than building the local economy. Integration with CARICOM and a likely contract with the World Trade Organization means even more exposure to foreign competition. Haitian companies are at a disadvantage because of their low level of capitalization, high operating costs and low level of technology.
Professor Theodat suggests inserting a clause into public tenders that stipulates that any international business that wins must subcontract 20% of the contract to Haitian businesses.
Doing so would increase the cost of procurement, as well as incurring administrative expenses. Altogether, the price-tag for Haiti would be 13.98 billion gourdes a year.
This would develop Haitian companies' skills and improve their competitiveness. It would make local companies more productive. The benefits would be worth in the region of 31.44 billion gourdes, meaning that every gourde spent on this initiative would generate a 'return on investment' for Haiti worth 2.2 gourdes.
Other papers already released by Haiti Priorise examine decentralization, digitization of the birth register, and reforms to improve electricity services. A number of papers focus on improving the education and health systems.
Together, this research shows that there are multiple opportunities for Haiti to improve public services, which would improve livelihoods and make the entire nation better off.
Support HuffPost
The Stakes Have Never Been Higher
Related
Popular in the Community