If you are looking for Disneyland, then you are in the wrong state. This is New York. Times Square is a PUBLIC SPACE. And in New York City (and New York State) being topless in public is LEGAL. If businesses are upset that the law is hurting their bank accounts, then they should get the politicians to make Times Square private (which is what I presume they are trying to do). In the meantime, let's all stop pretending that the painted women in Times Square is a violation of anything real. It is only an offense to people who come to New York City (many with kids) and want it to be an escape from reality. Well, New York City is reality, and we respect civil liberties here.
Not only is it legal to be topless in New York City, but for the sake of art, full nudity is legal in public for both men and women. I have proven this MANY times including many times in Times Square. I recently returned to New York after producing the first Amsterdam Bodypainting Day. Following a successful NYC Bodypainting Day in July (100 fully nude models in the public streets), I thought it was a good time to take the message of artistic freedom to Europe.
I was only gone for a couple of weeks and look what happened. People started freaking out about topless women! So upon my return to New York, I went back to Times Square and began painting to reaffirm that full nudity is still legal for the sake of art.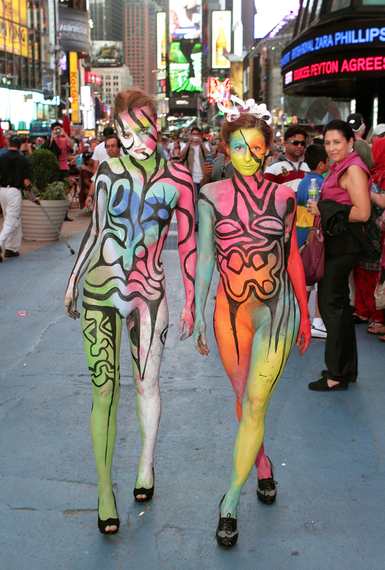 If the city has issue with aggressive pan handling in Times Square, then they should restrict it. But they should but restrict all of it. It's a shame that it was only when female breasts were involved that it was decided there needed to be a change (this is prime example of gender inequality-the Naked Cowboy has been topless for decades).
Some people say that the art on the "desnudas" is not good art or not art at all or that they're just trying to make money. Please! How many times have you seen art at a gallery or a museum, and you don't even know what it is? If it's a painting, it's art. And as far as making money, that's what everyone is trying to do. In fact, it is only because some of the richest people are in danger of making less money that we are discussing this in the first place.
Andy Golub
Artist/Bodypainter/Founder Bodypainting Day
www.andygolub.com
www.bodypaintingday.org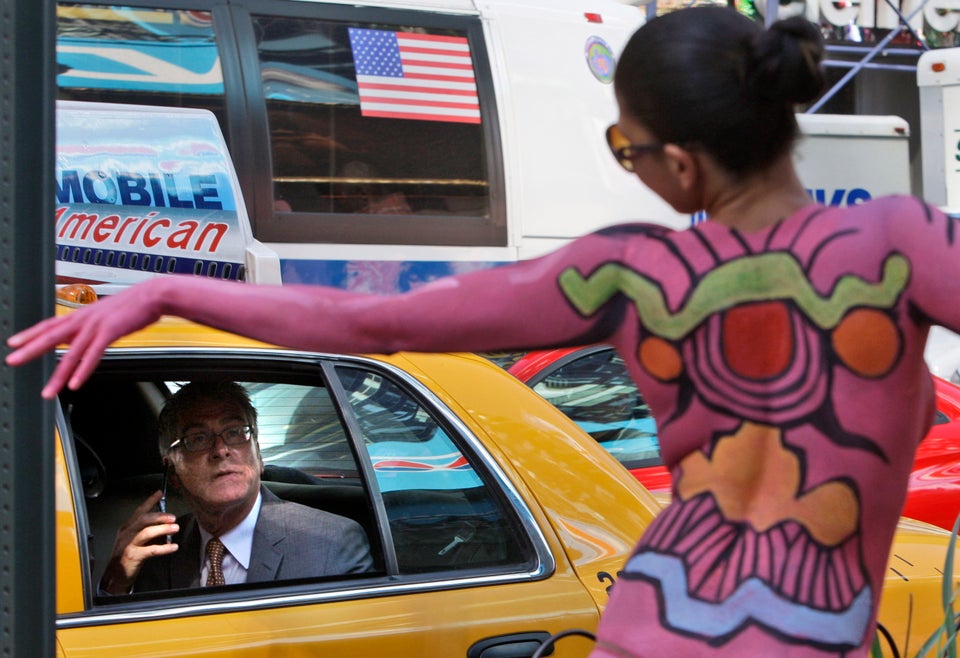 Body Painting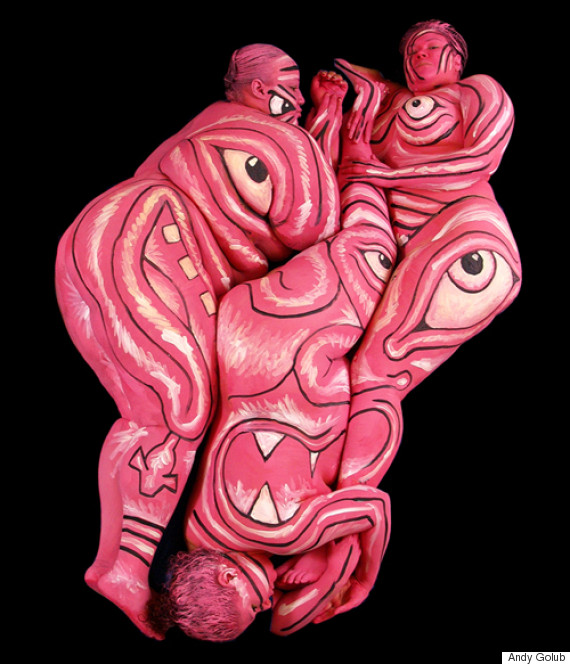 Support HuffPost
The Stakes Have Never Been Higher
Related
Popular in the Community