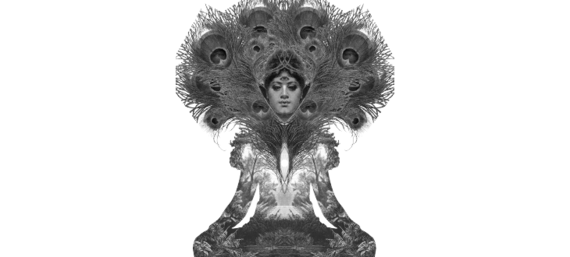 lead image for A Midsummer Night's Dream (2016) via Globe Theatre
A Midsummer Night's Dream, the first play in the new "Wonder Season" at The Globe, has opened in London. Shakespeare's lushest, loopiest play, set in an Athenian June at court and in the green wood, is essentially a long poem. The language ripples from the mouths of its characters, from kings and fairies and the "rude mechanicals," in lovely maypole streamers of twining celebration. In even a poor production, the words can get you through.

In the current production at the Globe, however, words have been changed - militantly, and for the worse. Textual purity is something not to cling to when staging Shakespeare - what's the "pure" version of Hamlet, after all? But if you're going to change the words, have a good reason, and show your audiences why you're doing it. Don't just make Athens become "Bankside," the men in the pairs of young lovers "Hoxton hipsters," and have a woman in an astronaut suit shout that everyone's "obsessed with text" just because you can. If you're going to do anything you want to say is fresh and new and creative, please be sure to let your actors, and audiences, know why you're doing what you do.

Emma Rice's first production as the new artistic director for the Globe is one I wanted to love. I was charmed by the set when I sat down - white moony spheres in the air above long green columns; musicians including a woman in a white sari with a sitar above the stage. The show is introduced by a woman; this change, which I thought might have been made for reasons of gender balance in a play with a heavily male cast of characters, is one I found promising. Things shifted back swiftly, though: Helena, friend and rival of Hermia (the girl both Lysander and Demetrius love) has become Helenus, with Hermia and Helenus both played by actors of Indian heritage (Anjana Vasan and Ankhur Bahl, both excellent). That Demetrius (Ncuti Gatwa) has been in love with a man shocks no one in; nor does it shock that his affections have now turned to a woman. I was thoroughly enjoying the play until Hermia and Helenus burst into a Bollywood bump and began belting out Beyonce's "Single Ladies (Put a Ring on It)." Alas, this happens very early on. With a few bright exceptions, the rest of the evening was matter with less art.

The Athenian laborers who plan to stage "Pyramus and Thisbe" in honor of the wedding of Theseus and Hippolyta are now folks with everyday modern jobs (the joy of a joiner named Snug is gone). The fairies led by Oberon and Titania are dressed like eighteenth-century prostitutes with Klingon-esque face masks and nipple tassels. Oberon spends the play trailing about drunk; despite the director's decision to have him do this, Zubin Varla is seductive as the fairy king. Doubling in the role of Theseus, though, he's a petty Godfather without any particular command. Similarly, cabaret artist Meow Meow is spectacular as Titania - her perfect 1950s legs, no, gams, strutting and sometimes waving in the air; her luscious figure serving up enchantment enough to dazzle any human, be it one with or without an ass's head. Back in Athens, sorry, Bankside, Meow plays Hippolyta as the drunken one, in some sort of attempted parallel that doesn't work and that wastes her considerable talent. Bottle in hand, she shambles around looking for all the world like Verna Bloom as Mrs. Wormer at the Delta party in Animal House (1978).

There is much shouting of lines in this production, perhaps to show audiences that one needn't respect the text. In a terrible fault, Titania is made to rant one of the loveliest speeches in the play. The magic and tragedy of Act 2, scene 1 is lost utterly. Puck (Katy Owen) doesn't need to be so noisy, either. She is full of energy, small and swift, fondling her little puck-goat horns and bounding about on impeccably sports-trained legs in a child's light-up shoes. She could be brilliant, if she weren't given the direction to be yelling all the time. There were empty seats in my section as the second half of the evening began. The faults that had made people leave were neither in the text nor the performances, but in what the actors have been instructed to do.

When the rude mechanicals, looking sad about it, began to sing David Bowie's "Space Oddity," there were hisses from the audience. Like Shakespeare, Bowie is beloved in London, and will, like Will, remain so. But his song doesn't belong here; and it felt like a cheap use of a man still freshly and deeply mourned to engender applause.

The play-within-a-play of Pyramus and Thisbe is glorious. Alex Tregear, inexplicably a wall composed of cereal boxes, shone in her simple role of mortar and chink. Margaret Ann Bain was as elegant and moving as Flute, in the role of Thisbe, can sometimes be. And in an entirely wordless turn, Tibu Fortes as the eunuch with a harp (here, on roller skates, which delights) -- steals the show at the concluding wedding festivities. However, this production's ending raises more problems than Shakespeare ever did himself.

At the interval, I read the program notes, and was struck hard by the way Rice reads a leading plot device in the play: Oberon's use of the juice of a flower, itself wounded by one of Cupid's arrows, to make someone fall in love against their will. Furious at Titania because she will not give up "a little changeling boy" (beautifully played in this production by a puppet in pink silk and a turban) Oberon decides to dab her sleeping eyelids with the crushed flower to force her to love the first creature she sees upon waking. "Wake when some vile thing is near," he says, and her passion fixes upon Bottom, "translated" by Puck with a magic spell that makes him half-human and half-donkey. Oberon instructs Puck to similarly juice a young lover in the woods who's being pursued by a rejected girl (here, guy) - and Puck gets the wrong man, to semi-comic confusion. Rice calls the juice "a 'date-rape drug'," and speaks of Titania's being put in "a horribly humiliating situation that is filled with great comedy and also great darkness."

Rice deployed Rohypnol in her 2007 production of Cymbeline, for Kneehigh Theatre, and it got attention then. If the flower's essence works as a "date-rape drug" in this production, then what of the human man who has a magic spell cast upon him that compels him to Titania's bower? And what of Demetrius, who is in love with Hermia throughout the whole play? Rice's production has him marry his ex-flame Helenus with jubilation and nary a qualm in the end. Yet what she terms the "date-rape drug" is still in his eyes. So it's date rape when a female character has this rough magic inflicted on her - but a brilliant contemporary move when a male character is charmed by the very same magic into loving and marrying another male character? What a troublesome proposition, and one that disturbs the joy you would otherwise take in Demetrius and Helenus dancing hand in hand. It seems that Rice hasn't bothered to fully think through the implications of her claim and its substance.

Shakespeare has survived centuries of attempted trammeling, from 18th and 19th-century productions of King Lear that (spoiler alert) let Cordelia and Lear live, to today's attention-seeking, only partly thought-out midsummer's eve. He always will. I do hope that the rest of the 2016 "Wonder Season" at the Globe wonders less how to pose and provoke, and more what can be done to build on and illuminate what we've already got. Trust Shakespeare; really, he knew what he was doing. It's more fun for everyone to play with him instead of against him.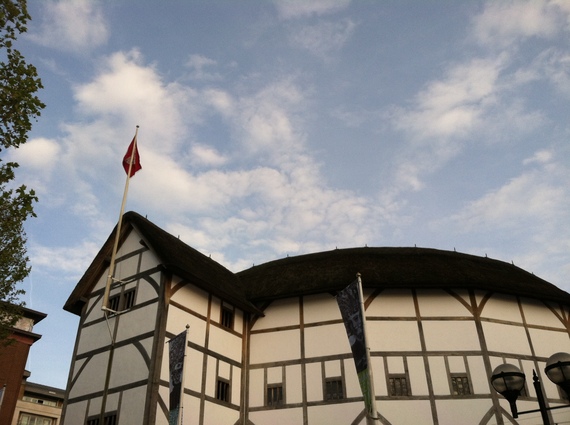 Calling all HuffPost superfans!
Sign up for membership to become a founding member and help shape HuffPost's next chapter