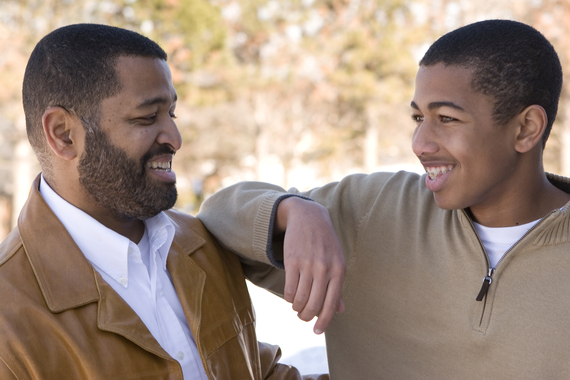 Growing up, my life wasn't a life I would want for anyone. Shortly after I was born, my father went to prison, leaving me to grow up in a bad neighborhood, in a home filled with domestic violence.
Gunshots and police sirens served as my alarm clock. I didn't think I would survive. I didn't think I would make it to 18. I was afraid I would end up just like my dad.
Fortunately, my mother was there to provide the discipline I needed -- the discipline to change my attitude, the discipline to take out the trash, the discipline to read a book for 30 minutes before bed. I would have never amounted to the man I am today without her.
One time, I brought home all A's and B's and one C. My mom sat me down and told me just how unacceptable it was, that I would do better, because that is what I was capable of. She was always there for me, and it gave me hope.
But I still felt empty without my dad in my life. I believed it was his fault he wasn't here. He should've made smarter decisions to be better for me.
Things started to turn around for me when I joined After-School All-Stars (ASAS), which focuses on helping middle school students find a safe place to be after school hours.
High school kids and kids in elementary school usually have a lot of afterschool activities, but kids in middle school don't. With nowhere else to go, a lot of kids turn to gangs, crime, drugs and unsafe sex. ASAS provided an alternative path for me.
They also provided me with mentors, role models, friends and teachers I could trust. Some evenings, ASAS staff would call me just to check on me and see how I was doing. Sometimes they even took me out to lunch or a movie. They actually cared.
After joining ASAS, everybody saw a change in me. I started to laugh about the things that used to upset me, and I became the one that lifted everybody else up. I matured, and I started to reach higher.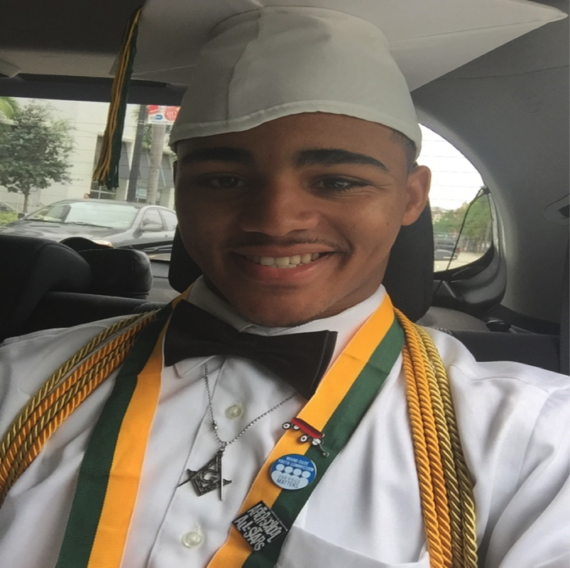 In my senior year of high school, I was selected to join the America's Promise Alliance Board of Directors, which allowed me to share my own voice and perspective. We spend a lot of time talking about how to help at-risk youth, and at times it makes me think: That's me. I am an at-risk youth.
And that's why the report America's Promise just produced, Don't Quit On Me, is so important to me. Too many leaders, teachers and politicians don't know what we actually go through, what we're actually up against, or what we need to succeed in life. They don't know what we're feeling or what our dreams are, that we may even be afraid to dream.
I want more people in power to know what it's like to walk a mile in our shoes. Maybe then they would know what direction to take us in, how to help us find a different path in life.
A few months ago, I heard someone say, "I didn't let being young, being Black, being fatherless define me."
The sky isn't the limit, and I refuse to let someone tell me it is. I refuse to let being young, being Black, being fatherless define me.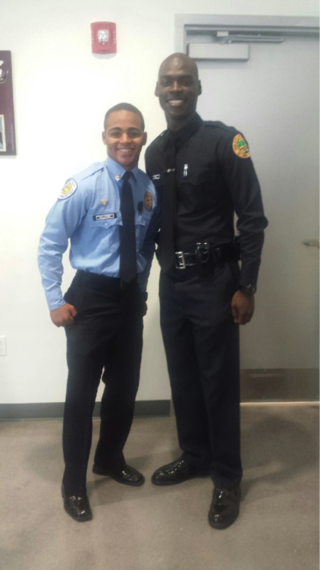 Ti'Andre is a freshman at Miami Dade College. He recently graduated from Miami Jackson Senior High School, where he served as the Major for the City of Miami Police Explorers and Command Sergeant Major in JROTC, and won Student of the Year for the City of Miami.
While interning at the Miami-Dade County Commissioner's Office of Com. Barbara Jordan, Ti'Andre flew to D.C. to represent After-School All-Stars at the National Summer Learning Day. He was a guest speaker and met First Lady Michelle Obama.
Related
Popular in the Community