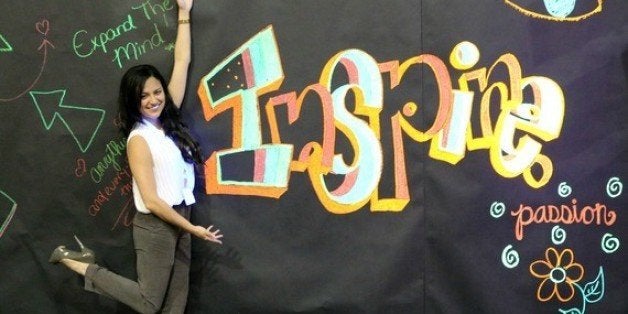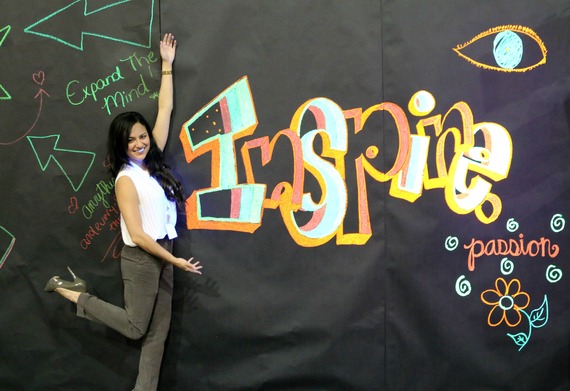 Am in Silicon Valley? I was sitting in an auditorium with thousands of travel industry professionals in New Orleans, thinking: this presentation is so progressive, what a start-up mentality! How long has Concur been around?
I'd made the trek to the City of Jazz for Concur Fusion 2014. As a newly emerged travel blogger with a background in business development, I'm eager to learn more about corporate travel; but mostly about travel technology. I wasn't prepared for the series of announcements Concur presented. They're really making moves!
Concur is the leading provider of spend management solutions; a top travel app and website.
The spark notes version: you can book your business travel through Concur's website or mobile app, and it automatically sends your expenses to your accounting offices.
Good-bye stapling receipts. Adios filling out invoices. Hello to Concur powered apps.
Concur has partnered with a series of travel apps, and introduced an "open ecosystem" through TripLink. The string of apps are essentially a concierge to your concierge services. Except instead of you tipping them, it's tipping you on what to do, what to book, and how to save money. Corporate travel convenience at its prime.
As I wandered throughout the travel booths, some as foreign to me as my recent trip to Alanya, I listened in to what Concur reps, partners, and clients had to say. Conveniently, TRAVELBREAK is new, so not too many people were minding of the girl in the cute shoes.
I've come to the conclusion that there are 9 Types of People at your Office that Will Love Concur's new mobile app center and web integration platform:

1. The Accounting Department

"I'm so excited to process expense reports," said no one ever. Whether or not you love numbers enough to sell your soul to accounting (my first job was for an accountant, I know you hate your life), there's no enthusiasm for dealing with belated expense reporting. It's difficult to run a budget if you have to wait for people to submit paperwork. With quick, mobile uploads, and automated connections, Concur apps such as Quipsound, tripBAM, Visage, and ExpenseIt make savings trackable and submissions timely.
Why cut down trees for printed expense reports when you can do things digitally? Point end.
3. The Money-Maker in Chief
Not everything in life is about the money, but uh, expense reporting is! Concur technology provides the visibility that enables clients to negotiate deals with airlines and hotels, providing unbeatable corporate rates. Being a one-woman-show, I didn't realize how much that really means until I noted Kathleen Caden, Director of Global Travel at Cognizant say:
"The net effective discount is about 14% on all airline contracts (from about $40 million); but the largest savings is the reuse of non-refundable tickets (as $ 2 million a year are now re-used)."
If you don't have the patience (or team) to book your own trips, then organize your bills and receipts, and can't hire an agent, assistant, or intern to do it for you, you'll appreciate Concur's speedy system. After all, you're condensing what can take a few hours into a few minutes.
5. The Intern and Assistant
Since most interns don't get paid, but are reimbursed travel expenses, filing their expense report is always at the top of their list and MileIQ makes accurate mileage reimbursement that much easier. Get back the money they don't have faster? Yes, please!
6. The Good Old-Fashioned Grump that Hates Change
The person that worked there before the internet was invented.
Sure, they would save money and time, but who cares? They want to do things their way.
Welp! Concur announced Triplink, an open-platform which means that instead of having to book through your company's travel program, you can continue to book through your preferred medium. AKA you don't have to reserve through a Concur partner, but you forward your receipt, if it isn't automated through a Concur partner. Individual employees don't have to change their booking system routine to reap the rewards of integrated expense management.
7. The One that Misses Home
Situation: You wanted to catch your daughters' soccer game, your little brother's speech or that ESPN game, beer, and pizza that's calling your name, but you're going to be two hours too late. Then, your meeting ends early, and you'd love to change your flight, because nothing would piss you off more than missing said situation for a date with the airport lobby; the trip disruption service will suggest a few flights, and let you book it from your cell phone!
The socialite that positioned him or herself into business travel because he or she actually enjoys traveling. Even if they're #TravelBreak is limited to a nice local dinner after a day of meetings, they're getting a piece of the city's culture. Trover, TripCierge, and TravelShark provide insider tips to food and culture, and provide personalized social recommendations based on your itinerary.
9. Millennials. All of us.
As my generation transitions from early stages of entrepreneurship, grad schools, and assistant roles, into the corporate world, we only know fast, practical, technology driven organization. Between email, Skype conferences, and social media, the digital world is our norm. Paper expense reporting? Wait, what? Why? I can do it on my phone.
Check out my photo diary, frolicking about Concur Fusion: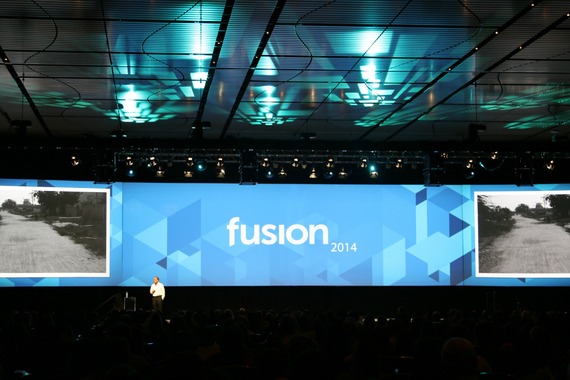 See if you can find me in the crowd amongst thousands of people for Steve Singh's presentation. I swear I'm in there somewhere!