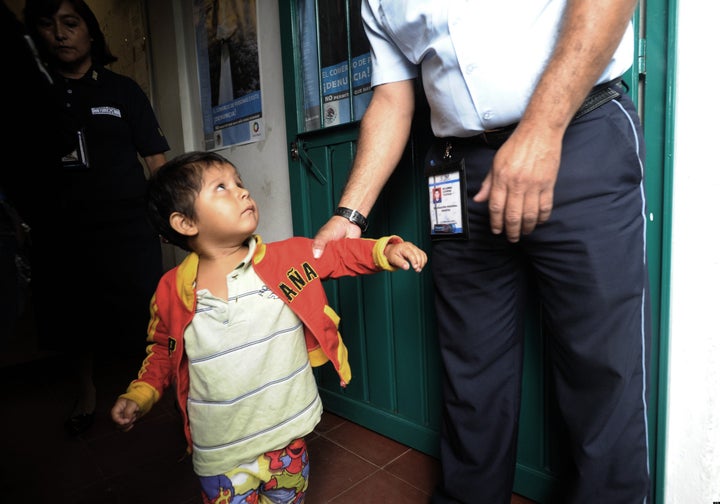 Anyone who is a parent knows well that few things are able to change plans like the will of an eleven year old. Simple truths like this one may be the one missing piece on Arizona state Senator Russell Pearce's formula for rewriting the constitution.
Last week, the effort to take away the citizenship rights of Arizona's first generation children born of undocumented parents hit a wall. What the out-of-town conservative ringer, Dr. Eastman, could not accomplish in more than an hour and a half of testimony, Katherine Figueroa finished in four words; "We are the future."
These children of migrants speaking for themselves, family, and friends are at the crux of complicating the recent attempts to revoke birthright citizenship to those born in the US. If we were to revoke citizenship to those born here, what would happen with those stateless children? When asked how they should be treated, the "constitutional expert" replied, "as their parents with the same status would." Completing that sentence ends with newborn babies in detention and deportation. In the context of Arpaio's Arizona, it means the tent city jailer would be issuing pink onesies the way he does underwear to prisoners.
Within that circle of doubt and due to the firm line of questioning of Senators Kyrsten Sinema and Adam Driggs, the judiciary committee of Arizona's Senate decided to hold the 14th Amendment bill rather than put it up for an uncertain vote. The fact that it did not steamroll through is a setback for the legislators. One caused by minors.
When twelve year old Heidi testified, she explained simply, "I may not be perfect but I don't think you should spend your time on discriminating laws." Like the young man from Iowa who scolded legislators for considering a bill that would impact his gay parents, the voices of those directly impacted by today's policies are at the forefront of leading this era of the immigrant rights' movement.
They state what no amount of meandering about allegiance to the king or interpretations of the word jurisdiction can negate; that we are here. We are loved. We have dreams. Like my two US citizen children who excel in school and music and art, who love their father who came here from El Salvador, we are a part of the fabric of this society.
The US population is the same percentage foreign-born as it was when they signed the 14th Amendment. We do not come as tourists or random visitors. We are as much the American family as anyone. We have come, like Katherine said yesterday, "to fight for kids' rights." Sí somos miliones, but sometimes it is the voice of an eleven year old girl that must be counted.
Whoever hears the bills next may wish to keep Katherine's words in mind as they vote. Not only because they ring true, but because they will be echoed by thousands who announced today that on April 23rd, they will be returning to march in the streets of Phoenix.
Popular in the Community