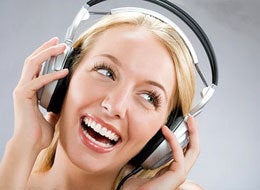 Jawz of Life is an unconventional MC who sounds like a regular rapper. On the Decatur, GA rapper's 2003 debut, First Breath, amid the conventional braggadocio, the unfunny comedy skits, the guest spots by legendary Atlanta group Goodie Mob, and the shoutouts to the Dirty South, he reveals that he's a family man, happily married with a child, and a Christian. As he raps on the opening track, "L.O.A. (Letter of Authorization)": "To the kitchen and pour me a drink/Listen, I'm a Christian, yes, but sometimes I have a drink/We celebrating you, I might have two/After that, keep the cognac, it's strictly O'Doul's."
It's actually quite a good album, with good production, great work on the guest spots, and the star of the show is very good at holding the spotlight. But it's hard to miss just how unusual he is, and how few rappers there are like him in the mainstream. His slow jam, "Soulmates," a duet with Denna Lewis, is dedicated to his wife. The most remarkable song on the album, "Unconditional," is another love song, but here the object of his unconditional affection is his young daughter. He raps about being there at her childbirth: "I can always perform, book a show and get wild/But I'll never have a second chance to witness my child." It might be the only bedside childbirth song in all of hip-hop.
It is a sad fact of rap that songs about broken families are more common than songs about a healthy family and healthy childbirth. Tales of loving nuclear families are, understandably, hard to find in hip-hop. (However, every so often, a rapper's son will show up on a rap album. Will Smith, Cee-Lo, and Prince Be of PM Dawn have all featured the adorable voices of their sons on their albums, and of course Lil' Romeo, Master P's son, has had his own albums.)
Far more common, and far more heartbreaking, are tales of parenthood perverted, as in Twisted Black's "New Boot," about a man in prison regretting the course of his life, the cycle of violence which leads young men to follow in his footsteps and become a "new boot" in a gang. It ends with the rapper learning that a new prison inmate, killed in a riot on his first day, was his son. And then there are the songs, equally heartbreaking, about abortions, like Outkast's "Toilet Tisha" and Jean Grae's autobiographical "My Story."
The album isn't overly pious, but Jawz's faith is apparent in the absence of the macho bull and gangsta pretension of other mainstream rap. He comes at it from the opposite direction in "Alley Cat," "Yo, what up with these lying felines/Claiming they real, claiming that be doing crimes/professing they kill/fiction cats claiming they street/Only thing y'all know about a alley is McBeal."
His faith is apparent in the way he raps about forgiving the A&R executive who refused to sign him in "Famine": "Of course I forgive you/Man, I'm trying to make it upstairs/I even went as far as to mention you in my prayers/I said, Lord, forgive him for he did not know/He couldn't see that even grannies come to my shows."
He has no problem talking about how good he is, and his chops uphold his self-confidence: as he says in "Yo' Side," "I'm getting love in this town/Like Martin Luther King walking through Morris Brown right now/Confident as Prince with a virgin, but still humble."
The production is always interesting, and sometimes truly eyebrow-raising: "Right Here" must be the first rap song to sample King Crimson's "I Talk to the Wind." Dense, varied, and never low-rent, it sounds well-made, complimenting but never overshadowing Jawz's narrative-heavy flow. The album doesn't sound low-budget.
The only hint that the album might not be mainstream, or a high-seller, is the presence of a song like "Unconditional." It's a hint of what rap could be. It's something that rap could use a lot more of.
REAL LIFE. REAL NEWS. REAL VOICES.
Help us tell more of the stories that matter from voices that too often remain unheard.