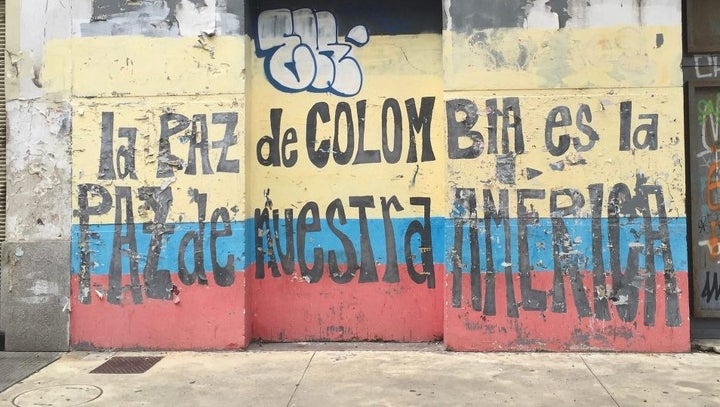 I am proud to call myself a Colombian. I love my country from the bottom of my heart. But it grieves me that I have never known peace in my beloved country. Instead, I have witnessed the tragedy of a civil war that has left a sad legacy of death, destruction of infrastructure and displacement of families from their ancestral lands.
I have worked for most of my career in international development and humanitarian relief, a vocation that has taken me around the world pursuing sustainable solutions to poverty and human suffering. Only three years ago, I returned to Colombia to take a position with an international NGO, Lutheran World Relief, as the nation finally approached an elusive peace. That hope for peace, while fragile, has finally dawned with the peace agreement signed between the government and the largest rebel group, and my country is once again filled with hope.
As a Colombian who comes from family tradition of farming, I recognize that the best way to keep the peace is to concentrate resources to spur social and economic development in the neglected rural areas of the country, where much of the violence took place. And it is my firm belief that, however well intentioned, the peace will not hold unless we involve key members of our society — especially civil society groups and the private sector — which to this point have been excluded from the political process. Without their participation in implementing and verifying the peace accord, it cannot succeed, nor can the country's ambitious plan for rural development.
My fellow members of Colombia's civil society organizations believe there is a way to achieve this collaboration. We are proposing the formation of 16 regional citizen committees to support and accompany the implementation of the peace agreement signed between the Government of Colombia (GOC) and the Revolutionary Armed Forces of Colombia-People's Army (FARC-EP).
These citizen committees, which would make up what we call Territorial Accompaniment and Support Systems (TASS), would include representatives of local civil society organizations, the private sector and the international community, who would provide oversight to support the peace agreement and to verify changes are taking place. These changes include accountable spending for any "peace dividend" so that rural livelihoods and social services can jump start development in communities put on hold by decades of conflict. Each committee would issue a biannual report documenting advances achieved, difficulties encountered and proposals for resolving roadblocks.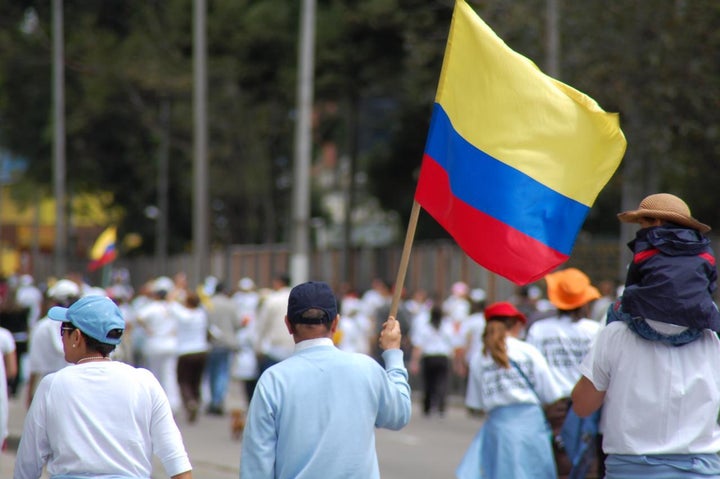 The peace accord specifies structured monitoring only at the national level, but it is essential to strengthen the local capacity of the nation's territories where the effective state presence has been woefully lacking due to the conflict. Local and regional governments are weak and sadly, rife with corruption and inefficiency. Colombia's territories are places where many a national development strategy has gone to die. If the agreement is to succeed and development is to be sustainable, then this must change. Oversight by the citizen territorial committees will provide support and vigilance to get the job done.
This system has been endorsed by a network of Colombian civil society organizations and presented to representatives of the Colombian government, the United Nations, and various embassies and donor representatives, including the US Embassy and USAID (which is supporting its development into a formal proposal).
This is an historic opportunity for a lasting peace in Colombia that cannot be wasted. Failure to properly implement the peace agreement will put at risk the delicate confidence and peace-building process that necessarily requires territorial development and inclusion of those affected by the war through systematic violence and massive displacement.
Continued engagement by the U.S. government, which has played a major role in getting Colombia to this point, is also essential. Unduly reducing USAID and State Department presence at this critical moment could undermine the gains from previous American investment.
Colombia cannot return to internal armed conflict if we want to realize our goals as a country, as a people. Indeed, failure in this undertaking will carry serious consequences, not only for the prosperity and tranquility of Colombia, but also for our nation's relations with neighboring countries and allies, and for Colombia's image as a beacon of hope for building world peace.
Emilio Huertas has worked in the international humanitarian sector for nearly 15 years in Africa and Latin America, specializing in public health and disaster response. He worked for more than a decade with Oxfam, and for the last three years with Lutheran World Relief as Colombia country director.
Support HuffPost
The Stakes Have Never Been Higher
Related
Popular in the Community