Jolene Jackinsky was in at the Anchorage International Airport when she thought she spotted a man who bore a striking resemblance to the former president, The Associated Press reports. The mother was walking toward the man in a waiting area for private planes, and soon, Jackinsky knew she had the real deal.
"As I got closer, I thought: Oh my God, it is Obama," Jackinsky told the AP.
And, as if from a dream, Obama came up to her and asked about her adorable 6-month-old daughter, Giselle.
"Who is this pretty girl?" Obama reportedly said.
We wish we all could be so lucky during our travels.
Obviously, like any good mother, Jackinsky snapped photos of Obama and her daughter. Giselle, with her wide eyes, reacted no different than the rest of us if we were graced with such a chance encounter. In fact, she may have been more composed than any of us would have been.
The former president certainly has a special relationship with children. During his presidency, he was photographed dozens of times with kids who were in total awe of him. And now we can be constantly reminded of that fact.
Giselle's encounter with Obama was quick, but it could have been a much sweeter deal. Apparently when her father approached, Obama joked that he was going to steal his baby.
Maybe now that Malia and Sasha are about to leave the nest, the former president has some baby fever.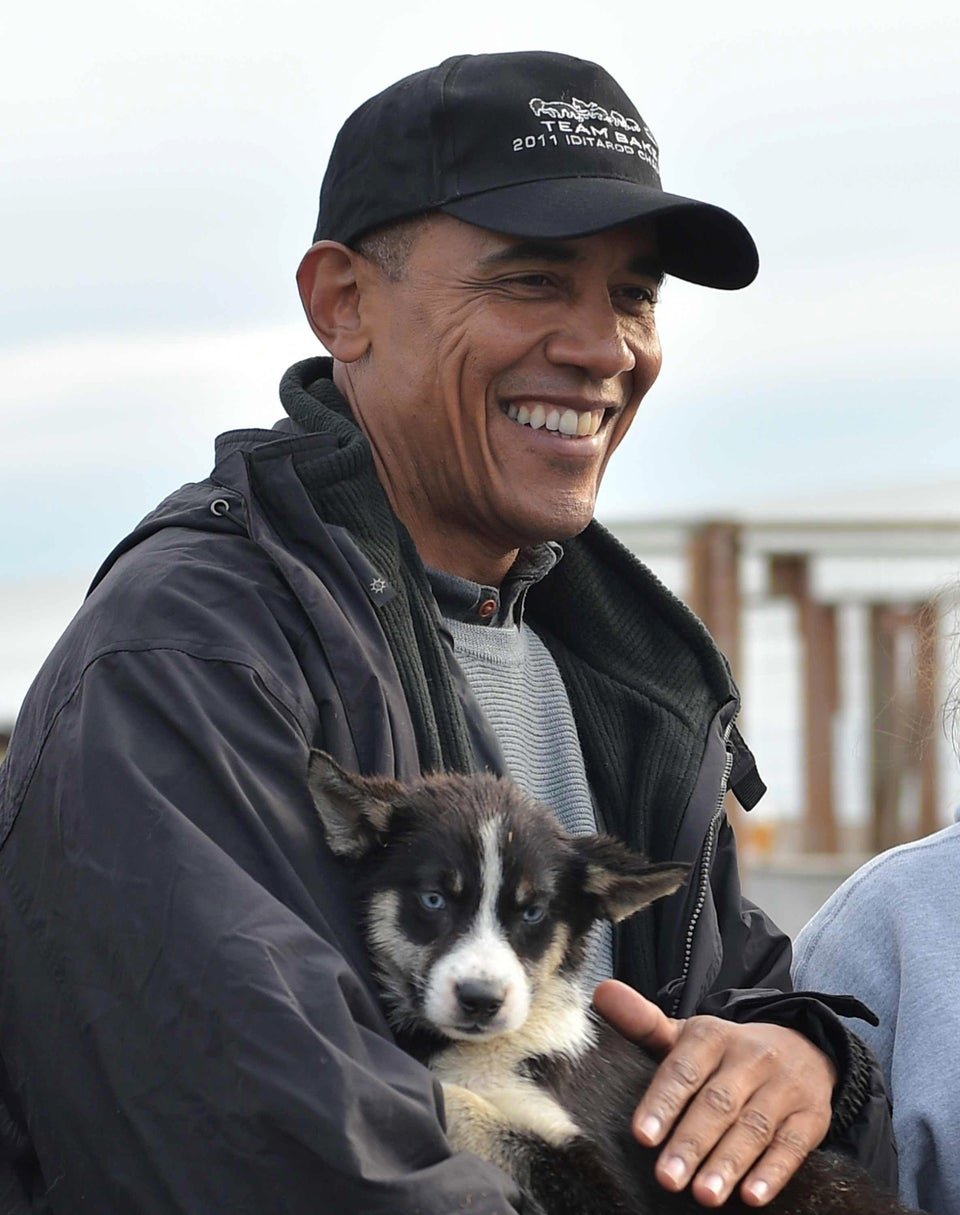 Obama Snuggles With Puppies