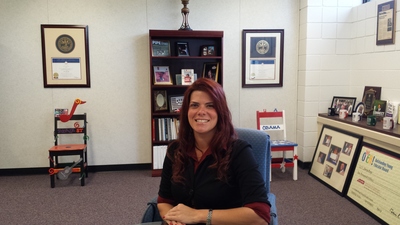 You eat, breath, and sleep football--that is daily life when preparing for a championship game, practicing to be the best team possible. The game is in sight and winning is the only option. That is, until the tournament council postpones the game till next season. Imagine the loss of morale and team spirit, the frustration and pushback, the outcry. Some might say it gives the team more time to condition and prepare, but athletes know better. The delay opens the door for team replacements and injuries. It's more a message of defeat than of hope and victory.
Tennessee teachers have been preparing for their own championship game: the implementation of Tennessee's Partnership for Assessment of Readiness for College and Careers (PARCC) assessments. The state's teachers and educators have invested tens of thousands of hours into creating the new Tennessee-specific, Common Core-aligned assessments that will ensure our kids are college and career-ready. With almost two years of preparation and major victories along the way like being named the fastest improving state on the NAEP test, the implementation of Common Core State Standards has steadily built momentum.
All along, a mixture of uncertainty and determination has fueled our shift to Common Core. A pioneer spirit among many educators has sustained us through this nerve-wracking adventure. Even before becoming a Common Core Coach for the State, I have spent countless hours researching best practices and revising lessons and units to intertwine close reading strategies and analytic writing into daily instruction. The greatest growth I have seen is with using academically productive talk in the classroom and leading students to be self-directed in discussion. Like the football team, I believe many of us eat, sleep, and breathe Common Core.
Why such devotion to yet another set of standards? An obvious answer is the daunting task of giving our students a new and challenging skill set that will allow them to compete with other students across other states on common assessments or college entrance tests. But the real drive for pressing on to the Core is that we have accepted a sub-par version of education for too long. Our students are not prepared to write and think at a college level or find success in 21st century careers. We encourage our children to dream but do not provide them with the tools to achieve these dreams. To use a phrase that all children are familiar with: "It's not fair!!"
Common Core prepares students for college and career yet we cannot implement these higher standards without an assessment that effectively measures our students' understanding of them. Tennessee's current assessments focus on measuring at a comprehension level. The PARCC test aligns with Common Core to measure students' ability to think critically, analyze material, and create evidence-based written responses. It is a test of higher expectations that will prepare students for success.
Over the past few months, despite accolades for leaps in student performance growth, there has been a mounting attack in Tennessee on Common Core and PARCC. I felt compelled to testify in several Senate and House Education Committee hearings because the information feeding the opposition is misleading and not based on classroom pedagogy. It's based on politics. Politics and education do not mix simply because students always get the raw end of the deal.
And the raw end of the deal came with the Tennessee House and Senate voted for a one-year moratorium to push back the PARCC test: our championship game. Apparently, we needed one more year to prepare students and, in the meantime, come up with other testing measures to keep them "practicing." Just like the football team, it is more than just extra practice time. It is a message that Tennessee legislators do not have faith in students or educators to overcome a challenge.
My apprehension as an educator AND a parent is that this year-long delay puts us right back to where we were with inflated test scores that previously placed us at an embarrassing 46 out of the 50 in the report card line up for all states. Now is the time to step up and continue to lead the nation by example. Stepping back is the wrong move. The word "moratorium" says it all. We are stalling, going into a state of educational inertia. For what? Fear will not help our team win a coveted championship trophy. Playing political games will not put us in the winner's circle.
Casie Jones is an English teacher and instructional coach for Shelby County Department of Alternative Schools. She is a Teach Plus Teaching Policy Fellowship alum and a state advocate for the Common Core standards in Tennessee. Casie has testified before the Tennessee House and Senate Education committees in support of Common Core and the PARCC assessments.
Popular in the Community