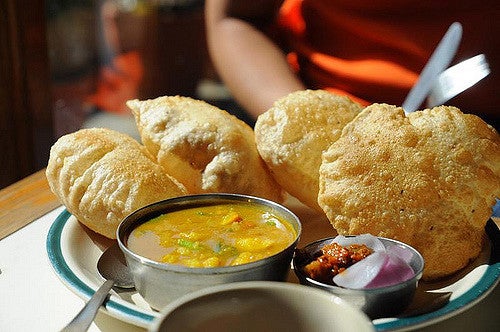 Gone are the days when one had to wait for ages to get invited to that particular relative's place, merely because they made the most authentic dall batti ever with the entire paraphernalia. Although we relish meals at our own abode, the neighboring cook always managed to tingle our palette with the taste of that scrumptious Mutton Biryani. Having no unfamiliar ingredient, replicating the taste was always a chore and a takeout or dine-in at the most exquisite restaurant was no replacement for it either.
Having said that, two passionate food enthusiasts Vedant Kanoi and Shamit Khemka realized the immense potential of the Indian Food Tech sector. It matured faster than most start-up players in the market. But, in spite of booming, it is still at a nascent phase. They observed the challenges linked with it. Restaurant and take outs were gradually nearing layoffs, causing delivery problems, investment issues lead to many shut downs, the cuisine and taste led to a monotony and thus fewer orders. Hygiene, affordability and availability added to the list. They even noticed that many brilliant chefs around had no means of showcasing their culinary skills to people beyond their family, neighbors and friends.
Vedant Kanoi, co- founder FoodCloud, says," Some of the finest food and greatest culinary delights lie in people's homes and the stories surrounding the passing on of these food traditions. Restaurants and hotels certainly don't have that width of vision."
The duo combined this observation with that of having to crave for 'Ghar ka Khana' amongst friends & family, in order to create a synergy between the industry and the consumer. They decided to link the universal love for food by creating a concept that would allow one to take the best of home food they enjoyed in someone else's homes'. He added, "The FoodTech industry has seen many highs and lows over the last few years.We have learnt from the success an failure of our competitor and known, that our initiative has to be an evolving business that reacts to changes in the market and to our customer's demand."
They crafted a program for people to order and indulge in. FoodCloud, the right take on bringing home cooked meals away from home. They deliver delectable and authentic home cooked food along with the delicious experience that arrives with it.
Shamit Khemka, co-founder, FoodCloud adds, "We are encouraging customers to cross old barriers of delivery radius and restaurant-food to now choose quality food with a home-style flair. Whether you are a student, a young professional, a food junkie, or someone who simply loathes cooking, you can now order online directly, in Delhi-NCR and Kolkata. If you are an enthusiastic home chef yourself, you can simply sign in without much ado."
No matter how busy you are, there is now a way of connecting one and all to their roots once again by letting the home-chefs into our hearts and families. Fast food and dine out options are now passe cause the portal offers an exhausting menu, listing every conceivable delicacy that even restaurants and hotels don't have the vision for. The cuisines vary from North Eastern to Bengali, Rajasthani to coastal south, traditional Rajput cuisine to hinterland Punjabi food, Oriya, Goanese and lots more- your home chefs can stir it all up. With an addition of over 10 international cuisines they even dish out cuisines made of organic ingredients, gluten free to Eggless desserts and the works.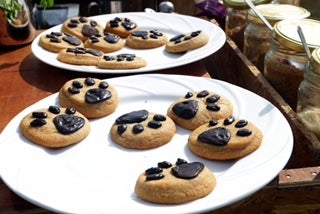 With over 350 home chefs, under their umbrella, the portal has empowered them to become financially independent. Each item, hand crafted by quality ingredients under hygienic conditions by the home-chefs is laden with nutrition.
The duo plan to further scale up their business by strengthening the delivery network, adding more cities to their bio and providing food solutions to corporate by making the menu fun, qualitatively high and comfortably-priced. Consistency, value for money, traditional, and freshness are major components that work in favor of ordering from FoodCloud. In a way, these people are master chefs who hand you the delight of eating exotic home-made meals every day in the comfort of your own house/office. The next time you are on the lookout for something that is layered with warmth and attention and sprinkled with love and affection you know where to look.
This article has been written by Paulesh Kumar and most of the images are self captured and taken from flickr.
Related
Popular in the Community