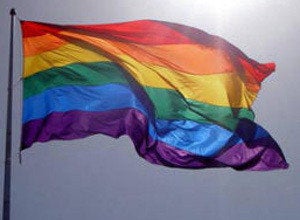 In late 2002, as President George W. Bush began building his case for preemptive war in Iraq, a remarkable thing happened. In contrast to the general timidity of American churches in response to the conflict in Vietnam, leaders of faith were speaking out. Observed the Reverend Jim Wallis at the time:
Opposition to war with Iraq has come from a wide spectrum of the churches - Roman Catholic, Protestant denominations, Evangelical, Pentecostal, black churches, Orthodox. All of the statements, letters, and resolutions from church leaders and bodies take the threat posed by Saddam Hussein seriously, but they refuse war as the best response.
Importantly, these church leaders are not making their decision based on whether or not they approve of President George W. Bush - some do and some don't. Rather, they are doing so on the basis of Christian theology and moral teaching.
One notable exception to this dissent: the Mormon Church.
The LDS Church's cautious official response to the war (one of the most consequential decisions in recent American history) and near-unconditional subsequent support for the Bush Administration (in 2005, Dick Cheney was awarded an honorary doctorate and invited as the commencement speaker at BYU, the Church's flagship institution), raise important questions about the Church's involvement in political affairs, particularly when an issue has moral/ethical implications. When should it speak out? When should it stay neutral? And how does it treat its members with minority views?
Nearly six years and thousands of lost lives since the war began, Mormon authorities still haven't weighed in on Iraq, Abu Ghraib, or Guantanomo Bay. Neither have they directed semi-annual Conference addresses to the genocide in Sudan, human rights violations caused by multi-national corporations, or climate change that could have devastating effects on future generations. Instead, in the past few months they have decided to take action on a "moral issue" of a different sort: denying gay couples the constitutional right to get married in California.
In support of California's Proposition 8, the Mormon Church has gone into political overdrive. Under the direction of Church leaders' admonition over the pulpit, they have formed a formidable grassroots machine, providing boots on the ground, making phone calls, writing letters, forwarding emails, while donating an astounding $19 million to the cause.
"What we're about is the work of the Lord, and He will bless you for your involvement," apostle M. Russell Ballard proclaimed in a broadcast to church buildings in California, Utah, Hawaii and Idaho.
This stand, sadly, follows a disturbing trend of being on the wrong side of history on issues of social justice and equality for the LDS Church.
For nearly 150 years, the Mormon Church stubbornly held to a racist policy that refused all members of African descent the privilege of entering temples or receiving the Priesthood. Even as slavery, segregation, and Jim Crowe receded into the American past, the Mormon Church still treated its own black members as second-class citizens. The practice was justified as the plan of God. Apostles and prophets, the highest authorities in the Church, rationalized the continued discrimination by pointing to the "curse of Cain" and disobedience in the pre-existence. Other leaders said they simply didn't know but were sure God had some mysterious reason for keeping the full blessings of the Gospel from black people. Only a rare few leaders, including apostle Hugh B. Brown (and many more grassroots members), spoke out on behalf of civil rights. So the infamous ban lived on until 1978.
This blatant institutional racism is perhaps the most regrettable scar in Mormon history. Though progress has been made, race remains a taboo subject to this day for most Mormons, shrouded in shame and myth. It hasn't helped that the Church still hasn't publicly acknowledged or apologized for its racist past.
Yet sadly this is not the only example of the Mormon Church attempting to stifle progress and equality. In the 1970s the Church went to great efforts to oppose the Equal Rights Amendment for women. Much like Proposition 8, they argued that it undermined the traditional structure of the family. Church leaders called it "a moral issue with many disturbing ramifications for women and for the family as individual members and as a whole." President Spencer W. Kimball said it "would strike at the family, humankind's basic institution."
So here we are, in 2008, and now the threat is gay people who are already gay, who love each other and in many cases live together, and want to get married. How does this hurt the average Mormon family?
If the concern really was the practical welfare of the family, perhaps the Church could instead invest its vast resources into making healthcare universal and affordable, expanding the Family and Medical Leave Act, cracking down on child predators, and improving the quality of our educational system. All of these issues have a direct impact on my family and millions of others.
You hear of marriages ruined all the time because of abuse, neglect, or stress over finances. But I have personally never heard of a divorce caused by another gay couple getting married.
Yet instead of focusing on issues that can really help nourish our families we obsess over a word. A word we refuse to share. A word that has never been perfectly fixed. There was a time, after all, when inter-racial marriage was just as taboo and illegal as gay marriage. Marriage has been many things, but the common ideal has been and should continue to be a relationship built on love and commitment.
So to my fellow Mormons: I ask you to please re-consider. Take the time you would spend fighting this errant cause with your family. Go to a movie. Take a drive together. Watch the World Series.
Maybe you don't completely understand homosexuality. Maybe you think it's a sin. But shouldn't we leave that to God and allow others to be who they are and make their own choices? As followers of Christ, isn't it always better to err on the side of compassion and love?
Martin Luther King once lamented in his famous letter from Birmingham Jail:
So often the contemporary Church is a weak, ineffectual voice with an uncertain sound. So often it is an arch-defender of the status quo. Far from being disturbed by the presence of the Church, the power structure of the average community is consoled by the Church's silent---and often even vocal---sanction of things as they are.
In case after case when the moral chips have been on the table, I have hoped for my Church what Dr. King prayed for in his time: that "the Church as a whole will meet the challenge of [the] decisive hour." But sadly, so often on the issues of peace, equality and social justice, it has failed, whether by silence or misguided support.
With Proposition 8 it is time to stand for justice, not discrimination. It is time to stand for equality. It is time to be on the right side of history. Regardless of race, gender, or sexuality human beings are human beings and deserve to be treated as such. Today I voice my public support in favor of treating my gay and lesbian brothers and sisters as equals, and ask my fellow Mormons to do the same.
UPDATE: To clarify, I commend all the good, charitable work the LDS Church does and have written about it in the past. The purpose of this article is specifically on the Church's response to political issues with moral implications.
UPDATE 2: To those publishing hateful words in the comments towards Mormons, I ask you to re-consider. I'm with MLK: we should strive for moral ends by moral means. Healthy criticism is fine. Hate and intolerance perpetuates hate and intolerance whether it is directed at gays or Mormons.

Calling all HuffPost superfans!
Sign up for membership to become a founding member and help shape HuffPost's next chapter