Adoption exists to provide care for children who are abandoned, abused, or neglected, right? Why then is baby Camden Stearns being kept from a perfectly capable, mature, loving, and financially stable stay-at-home mother of five by Adoptions by Gentle Care of Ohio, despite the proposed adoptive parents relinquishing possession of him so that he could be reunited with his family?
Last summer, Carolyn "Carri" Stearns, 38, lost her father. She sought the comfort of friends "to just forget for one night. Losing my dad was a nightmare." In a moment of grief and stress, a supportive hug became a momentary lapse of judgment.
Back in her upscale home in suburban Ohio with her children and significant other, she learned she was pregnant. While processing that shocking news, her significant other's mother passed away. Dealing with back-to-back losses, she and her partner never discussed the details of her pregnancy until the birth was imminent. He was shocked and hurt and told her to choose maintaining her family as she knew it, or keeping the new baby.
Panicked, Carri googled "adoption" and phoned Adoption by Gentle Care (AGC) of Ohio. Because she was close to her due date, they insisted on meeting her right away in a local restaurant, where she was told to list the father as "unknown." Carri says that was asked if she is Native American as adoptions of Native American babies are governed by the Indian Child Welfare Act (ICWA). She revealed that she was Potawatomi, but unregistered. Isolated and without legal counsel, Carri says, she was coached to lie about that as well lest her child remain indefinitely in foster care. AGC denies this allegation.
Three days later, on March 31, 2014, Camden was born via cesarean section,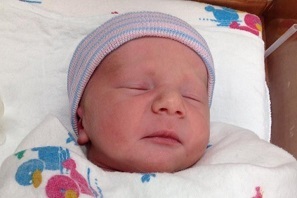 and three days post-op, while she was still on Vicodin and Dilaudid and unable to drive, a representative of the adoption agency came to Carri's home to obtain her signature.
Only ten states require that relinquishment of parental rights take place in front of a judge. Ohio does not, nor does it have a mandatory four-day waiting period after birth for such documents to be signed. Nor does the law require that relinquishing mothers have legal counsel to explain the ramifications and permanency of what they are signing.

Within 72 hours Carri regretted having signed the voluntary surrender of rights and sought legal representation to revoke her relinquishment. She then learned that in Ohio a consent to adopt becomes irrevocable upon signing, allowing no time to reconsider such a life-changing decision for a mother, her child, all extended family, and in this case, without consent from the father.
Published by the University of Baltimore School of Law, Elizabeth Samuels', article "Time to Decide? The Laws Governing Mothers' Consents to the Adoption of Their Newborn Infants" is the most comprehensive study of laws governing mothers' consent to adoption in America. "Generally accepted goals of ethical and humane [adoption] practice", says Samuels, depend upon "avoiding unnecessary separation of families by ensuring that birth parents make informed and deliberate decisions."
Samuels further notes that "the laws of most states do not sufficiently promote mothers' deliberate decision-making." Impartial option counseling for mothers considering placing a child for adoption without duress, coercion, or fraud, as well as ensuring adequate time to decide to relinquish parental rights, and reasonable time to revoke a decision made in haste, are vital to protect the integrity and longevity of adoption placements. Lack of such precautions opens the door for prolonged litigation that is costly and heartbreaking for all parties, and can result in a traumatic transfer of custody for the child.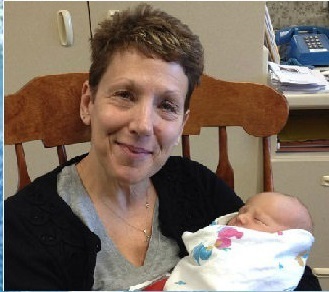 In this case, however, the pre-adoptive parents learned that the adoption was being contested after having physical custody of Camden for just over two weeks. They remarkably refused to proceed, stating concern for "the psychological effect it would have on [the] baby keeping him from his mom", not to mention his five half-siblings. AGC refutes that was the reason but does not refute that the adoptive parents are no longer in the picture, thus whatever the reason, there is no tug-of-war between competing families and, you would think, resolution for Carri and Camden, but not so.
Adoptions by Gentle Care continues to thwart Carri's efforts to regain custody of her son, perhaps in the hopes of obtaining tens of thousands of dollars in fees from another couple. Samuels notes that in "domestic infant adoptions ... pressure to increase the number of adoptions" exists because "demand for adoptable infants far exceeds supply" in a marketplace in which a "patchwork of law and practice ... involves payments of nearly two billion dollars annually in fees and expenses."
Or is Adoptions by Gentle Care continuing to withhold Camden in retribution for Carri going public on Facebook and elsewhere, naming the agency, and labeling their treatment of her unethical? Carri has described online being pressured to lie and to sign papers while in no condition to do so, physically or emotionally, and says that alone and medicated, she felt threatened, and wanted her son back before he was even taken away. Whatever is motivating the agency to keep Camden from his mother does not seem to be in the child's best interest.
Oddly, after Carri relinquished parental rights and was no longer Camden's legal parent, her medical insurance was still covering him, and it was thus that she discovered that her infant son had had an orbital and brain MRI and has been diagnosed with de Morsier syndrome or septio-optic dysplasia, a rare congenital disorder that can cause blindness. She is unaware of the severity, though he is "only receptive to light" and has only been to an ophthalmologist. Carri is concerned "because early intervention is key," and it requires intervention by more than an eye specialist. She is also concerned that his condition would make him difficult to place for adoption and, ironically, keep him foster care.
A petition to Senator Jim Hughes was started to bring Camden home while the case is slowing weaving its way through court hearings and appeals. Carri, who has downsized her family's home to fund the battle for her son, is fundraising to pay legal fees and for 856 pages of transcripts at $5.50 per page that are required. In the meantime, ironically and sadly, Camden is in foster care, despite Carri signing to avoid exactly that.
Popular in the Community