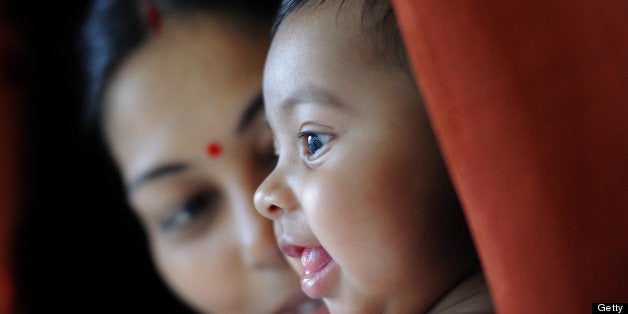 When she was 18, Arthi became pregnant. Soon after, her husband lost his 10-year-old shop, their only source of income. His mental distress fueled by alcoholism prevented him from finding employment. Arthi started giving private lessons in her second trimester of pregnancy to earn money. A few months later, Sameer was born with hearing impairment and an auditory processing disorder. For the next six years, her husband remained unemployed. Arthi became the permanent family breadwinner and sole caregiver for Sameer.
Arthi was overwhelmed; balancing financial, household and parental responsibilities left her physically and mentally exhausted. Her already petite frame dropped from 45 kg to 39 kg (or 99 lbs to 85 lbs). She took medication for daily migraines.
And yet, other burdens still plagued her, particularly India's pervasive societal stigma against those with disabilities. Sameer's father and grandparents openly denied that he had a disability for several years, indirectly delaying the start of inevitable and critical interventions for Sameer. They even refused to take Sameer out in public if he wore his hearing aid.
A void of support from immediate family was not new to Arthi. Her mother and father passed away before she was 10. Afraid that Arthi would follow her sister and marry somebody of a different religion, her older brother arranged her marriage to a 31-year-old man, now her husband, immediately after she graduated high school.
Arthi needed desperate support to help her care for Sameer. In 2010, she approached Ummeed Child Development Center, an NGO based in Mumbai that serves families with children with developmental disorders. A speech therapist and occupational therapist immediately started working with Sameer.
Unfortunately, weekly hour-long therapy sessions alone do not significantly alleviate a child's developmental delays. In effect, therapy is only an aid; parents, and primarily mothers in the Indian context, have the biggest impact on their child's developmental potential as they spend the most time with them. Sameer needed his mother to work with him at home to build on what he learned during therapy.
At this point, however, describing Arthi as enervated would be an understatement. To be a rock for Sameer, she needed support herself. A mental health counselor, Maya, started meeting routinely with Arthi.
Maya eventually recognized a persistent challenge Arthi faced everyday. Various worries and anxieties regarding Sameer continually engulfed her thoughts and, as a result, debilitated her ability to take care of Sameer.
Will Sameer ever speak? How will he make friends? Will anyone ever hire him? Will he never be independent? Who is going to take care of him once I am no longer there? Are marriage, starting a family, and having children possible?
Through evidence-based counseling methods, Maya helped Arthi learn how to control these worries. Arthi created her own strategies to subdue these aggravating fears; thinking positively, ignoring irrational thoughts, creating routines and listening to music to name a few. Arthi began using them everywhere: when sitting on the overcrowded train, making dinner, cleaning the house or even going to the bathroom. Extreme perseverance led to growing confidence and self-esteem.
Overpowering these anxieties brought another benefit: her daily migraines disappeared.
More importantly, Arthi's relationship with Sameer significantly improved, and she began identifying herself as being more 'caring.' Now, she regularly plans out activities that they both enjoy, and spends more time dressing Sameer and herself everyday. Instead of focusing on Sameer's immediate challenges, Arthi entertains his specific interests such as sports and drawing.
Recently, Sameer won 1st place at his school's annual swimming competition, a certain boost in confidence for the now 8-year-old.
But the learning process for Arthi continued. One day, Maya asked Arthi a thought-provoking question, "What is one thing that you would want to do for yourself?"
Prompted to reflect both on her past and unknown future, Arthi arrived at one conclusion: getting an education. She explained how studying may help her become financially independent, find a better paying job, fulfill her dream to learn, secure Sameer's future and live a happier life. Becoming financially independent also meant that she did not have to live within the familial dynamics that put enormous strain on Sameer and her.
At 25 years of age, she joined a neighboring university. Today, Arthi is months away from obtaining a Bachelors Degree. Through college, she formed a few strong friendships, those she was probably looking forward to when she was 18 and getting married. Already equipped now with a better full-time job, she has managed to get Sameer's father to help in daily chores and has motivated him to search for a part-time job.
Empowering mothers of children with disabilities often achieves several long-lasting benefits: easing a child's developmental delays, increasing his developmental potential, creating a stronger parent-child relationship and improving the child's and parent's quality of life.
While therapists addressed Sameer's developmental delays and augmented his speech and communication skills, Sameer benefited just as much, if not more, when Maya worked with his mother. This is important to note, because, within the Indian context, it's not the therapist but the mother who has the most potential to influence her child's development.