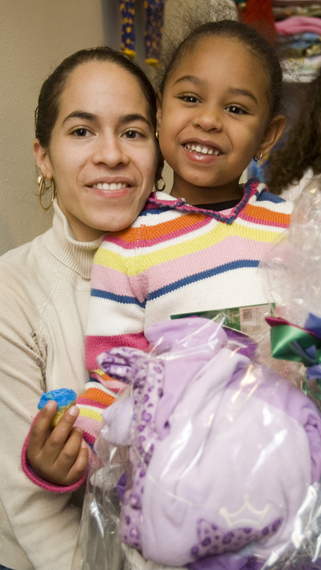 May brings us Mother's Day, a significant day for all mothers. It's a day full of loving and expressive gestures and the time when we focus on one singular female in the world. We celebrate the woman who gave birth to us, loves us unconditionally and guides us through our lives, no matter how old we are.
Over the past 14 years I have experienced how significant Mother's Day is when it comes to celebrating foster moms, adoptive moms and the women who are mother figures to those who, for too many reasons, are without a mom.
Every day we hear stories about extraordinary women who stand up for children who are alone and neglected. Women who have families of their own and take steps to adopt a child, take in a troubled teen, open their arms and homes to abandoned, sometimes sick babies.
Mothers are the best nurturers on earth. They give until they are empty. They never stop loving, praying and hoping their children will be safe and happy. And some of these mothers give even more -- they give a child without a family a place to call home, and a woman to call mom. And these moms know how to say just the right things.
Dymon is a little girl from New Mexico who sent us a letter when she received a new pair of pajamas and a book. She wrote,
"I really like my book and my foster mom reads it to me at night.
My PJs have princess on them and my foster says I am as pretty as a princess."
A mother truly sees her children validates them and makes them feel like they belong. That's a Mother's love.
Calling all HuffPost superfans!
Sign up for membership to become a founding member and help shape HuffPost's next chapter