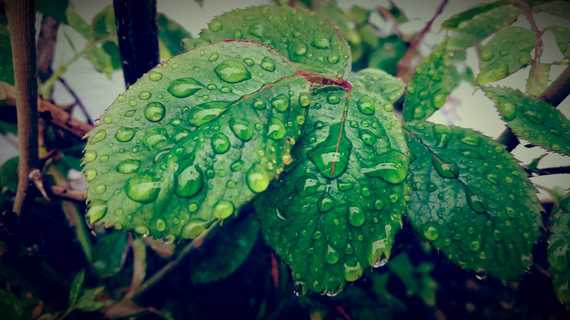 Before I had kids, I was never much of a crier. I would get sad, but never really to the point of tears. Except when I watched It's A Wonderful Life. "No man is a failure who has friends." Gets me every time!
The second my oldest was born, the tear dam was broken. The first few months of his life I cried over not getting enough sleep. I cried of how unsure I was of everything I did for him. I cried when I saw how tiny he was and how something so small could be such perfection.
When my second was born I cried over the same things. I also cried over not giving my oldest my undivided attention. I cried that I didn't have the same alone time with my second that I had with my first and if I was giving him enough attention. I cried knowing that I could love another human being as much as my first.
As they are getting older and the "baby stage" is slowly coming to an end, I cry over the passage of time.
When it is bath time and my boys splash what seems like the entire tub of water all over the bathroom, and I clean it up for the millionth time, I cry knowing that in a few years these moments will disappear.
At dinner time, after picking up the pieces of food that were thrown across the table with squeals of excitement, I cry knowing that one day the dinner table will be quiet when I sit down to eat. (Although, it will be so much easier to clean up. Eh, who needs neat anyway!)
When my big guy comes home from school and looks completely exhausted, and he looks me straight in the eye and says," Mommy, I haven't seen you all day. Get us a snack and cuddle with me", I cry knowing that one day he won't want to cuddle anymore.
When my little guy "walks" on his knees and does this cute little hop walk over to me and lays his head in my lap and then looks up at me with big round eyes and gives me the biggest smile ever, I cry knowing one day he will walk and he won't want to lay his head in my lap.
As I check each of their rooms at night to make sure everyone is okay and I see adorable little ones sleeping so peacefully, I cry thinking that in a few years they won't want me to do this anymore. (Even though I will probably still check on them. It is a mommy thing.)
When we play at the park and go on adventure walks together, I cry thinking about the day these happy go lucky days will end. (I do hope going to the park together never stops. I hope that when they are older we can go for runs together.)
After stepping on the umpteenth car with my bare feet and silently wish the toys were gone, I immediately take that thought back and cry over how empty the house will look one day when the toys are all gone.
When I hear the laughter, the "I love you so much Mommy", the fun, the excitement, I cry. I cry that one day both boys will be big boys, men for that matter. They won't need Mommy as much. These moments are fleeting. It is true when they say the days are long but the years are short. I know I still have some time left with my little boys. But I still cry about what will be.
Then I cry tears of joy knowing that I get to experience all of it with them. Being a mommy is so bittersweet. I promise tomorrow I will smile and enjoy the moment. There is so much more to be done. So much more fun to be had. We are just at the beginning of our adventure. We have so much more to explore together.
You see, the things is, you can't stop time. It is the part of life that happens when you least expect it. It is how you spend your time that is the key to life. This makes me smile for our future is a blank slate. Crying is a part of motherhood we can't escape. But the wonder and awe of the future is what brightens my days. And the little smiles that greet me every morning.
Mrs. Z is a stay at home mommy to two wonderful boys and wife to an amazing husband. Spending time with her family, writing, and enjoying life are some of Mrs. Z's favorite pastimes. You can check her out at The Mrs. Z Files. You can also find her on Facebook and Pinterest.