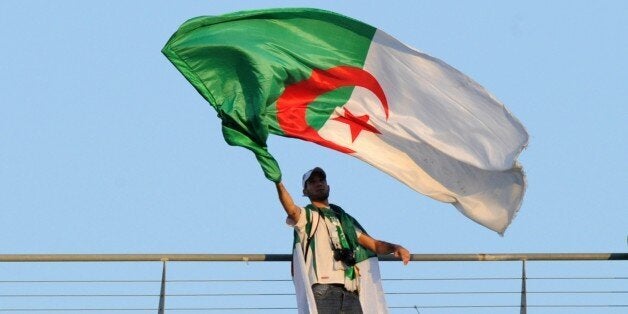 Co-written by Samy Boukaila, Visiting Scholar, Center for Transatlantic Relations SAIS and one of the Founders and Treasurer of CARE, Algeria
Algeria is lately facing a dramatic setback to its ambitious plan to build a modern nation and economy with its large infrastructure investment program, like all countries that rely heavily on oil and gas. Algerian annual revenues have fallen by 50 percent since the second quarter of 2014. This fall in oil and gas revenue will drop even more, from $15.6 billion to $8.7 billion, due to a 9 percent drop in export volume compared to the same period last year. For the first time since the late 1990s, the total balance of payment has accumulated a staggering deficit of $10.72 billion against the small $98 million deficit Algeria had at the same period last year. The deficit is expected to reach $30 billion by the end of 2015.
The global recession, China's growth slowdown, and the sluggish European economy, along with the jump in oil supply from the U.S. shale oil producers pushing Saudi Arabia and OPEC not to reduce the world's supply, caught the Algerian government off-guard. It also made painfully clear that the government lost much time before it engaged the economy toward industrialization and diversification.
The reminiscence of the economic crises in the late 1980s, which forced Algeria to request IMF assistance with hefty social costs of structural readjustment, led later to the worst period for independent Algeria, the Islamist fundamentalist terrorism period that plunged the country into great uncertainty for the entire decade. This war trauma seems today to be the best engine to move the country towards significant reforms much needed to diversify economy from heavy oil and gas dependence to agricultural and consumer goods industrial development, accompanied with significant R&D spending to support these sectors.
CARE and NABNI - Prominent Algerian Think Tanks Advocating Reforms
With the sudden fall in revenues acting like an electric shock, political leaders in Algeria came out publicly to share the news with the nation. It resulted in the Bank of Algeria now publishing stats quarterly, in local media a steering campaign for government to stop wasteful and futile imports, and make the courageous decision to move the nation toward a self-sufficient and added-value-producing economy. Many years of work by think tanks Cercle d'Action et de Reflexion autour de l'Entreprise (CARE) and Notre Algerie Batie sur de Nouvelles idees (NABNI), producing a number of studies and proposals for economic reforms, can come in very handy to the Algerian government in this effort. The just-published Complementary Financial Law of 2015 was an opportunity widely expected in Algeria to address and include major changes much advocated by CARE and NABNI, yet the final document ended up with timid adjustments, leaving out heavy reforms that could really turn around the current economic paradigm, not sustainable any longer. Here is the outline of seven main reforms that the Algerian government needs to address eventually.
Reforms Algeria Should Adopt
Re-arrange social subsidies that cost the government an estimated $24 billion this year, according to the Ministry of Finance budget forecast. (From 1999 to 2012, subsidies totaled $156 billion.) The "social nest" that started with the IMF structural readjustment of the 1990s should be reinstated to target subsidies for the most vulnerable population and not for the entire Algerian society.
Review the investment models for infrastructure projects, largely supported by short-term government funds instead of long-term investment funds, a PPP model, or stock exchange long-term engineered funds (government bonds). Long-term investments should be financed by long-term funds only.
Revision of the "51/49" Law for Foreign Direct Investments (FDIs), enabling foreigners to own more than 49 percent of company shares in Algeria. The government should restrict this rule to only sectors considered strategic. Algeria would benefit from foreign companies passing on best practices and from the transfer of much needed technologies.
Privatization of publicly owned companies will allow a drastic reduction of Treasury support for the publicly owned companies that cost Algerian taxpayers $61 billion dollars since the late 1970s and an additional $13 billion planned by the Ministry of Industry this year.
Reforming and privatizing a financial sector dominated 95 percent by public banks. Algerian banks need modernization and more diversified portfolios to offer, besides short-term trade financing that boosts imports but also increases export of Algerian consumer goods. Privatization, partial or total, allowing foreign capital to enter and exit the stock exchange, reforming and simplifying exchange control, and allowing a gradual full convertibility for the Algerian dinar (DZA).
Improving the bureaucracy, business environment, transforming the public administration to serve economy and companies, and not the other way around.
Fiscal reform is the biggest of all. With an informal economy claiming about 60 percent of the Algerian economy, a simplified, more comprehensive, and less coercive fiscal system will allow the largest part of the economy to come to light and contribute significantly to the government budget, aiding fair competition and transparency.
"Reforming the education system is also crucial. We must create conditions to be able to educate top notch managers that will take over privatized public companies and transform them into profitable ventures," said Slim Othmani, a prominent Algerian businessman and president of the CARE think tank. Algeria has the means to break away from its current economic paradigm as a sole export revenue country, and to engage the creation of a diversified, industrialized exporting nation. The country has almost 40 million people, with close to 80 percent below age 30. This is a historic opportunity for Algerian leaders to seize the momentum and build a stable and long-term prosperous nation for the benefit of all Algerians, but also for the benefit of the entire region. The clock is ticking. Let's hope they really do it soon.
Popular in the Community