I'll never forget the first time I crossed our American national border and what an eye-opening experience it was: a trip through Mexico and into Central America, with revelations of vivid new people, languages, and traditions that lay beyond the confines of this young traveler's own small tribe.
I've since traveled farther afield; and while the knowledge I've gleaned from these pilgrimages is precious indeed, none can quite compare to the moment of wonder the first time I ascended in an airplane and peered out the window--not merely crossing a border, but seeing beyond them all. I kicked myself for being so impressed by the obvious lack of dotted lines around our neatly-divided world. Astronaut Cady Coleman describes a similar feeling of awe when looking at the Earth from space: "After living in space, it's actually hard for me to feel that I'm the citizen of one country."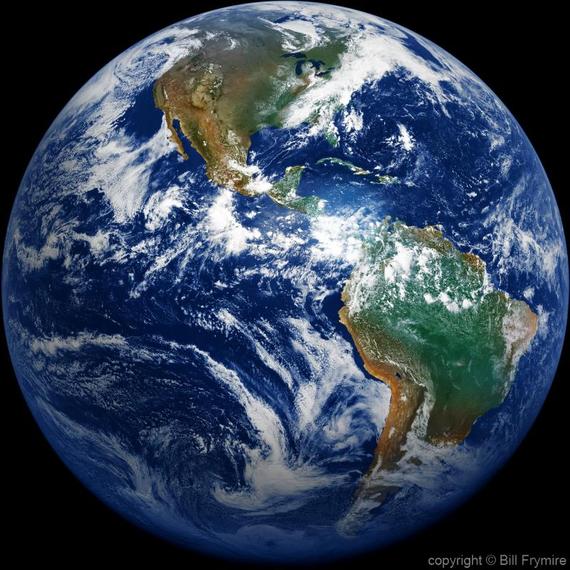 We don't need to be astronauts to have such a profound experience that alters the way we relate to the world and our place within it. For me, it has always been music which most surely summons a sense of wonder and appreciation for the incredible variety of human expression. I thirsted for a project through which I could engage this same diversity--but it seemed like too big a tale to tell on my own, and too great a journey to make without companions.
Then in early 2013, what seemed at first like a distant mirage had gained more clarity and presence. As composer for the Chicago-based chamber music organization Fifth House Ensemble, I found myself for the first time among musicians who wanted to use our talents to accomplish something more than simply presenting music as a kind of museum experience. Founded in 2005 by flutist and Executive Director Melissa Snoza, the ensemble's mission has been to build on the collaborative power of chamber music in engaging artists of other disciplines, educational institutions, and underserved communities through music presented at the very highest level. Fifth House Ensemble is all about reaching beyond the traditional perceived borders of what classical music can be, so perhaps it's only natural that we soon found ourselves talking with the globetrotting folk band, Baladino. And that's when we formed the first inkling of an idea that would grow to become our new album Nedudim, released earlier this year on Cedille Records.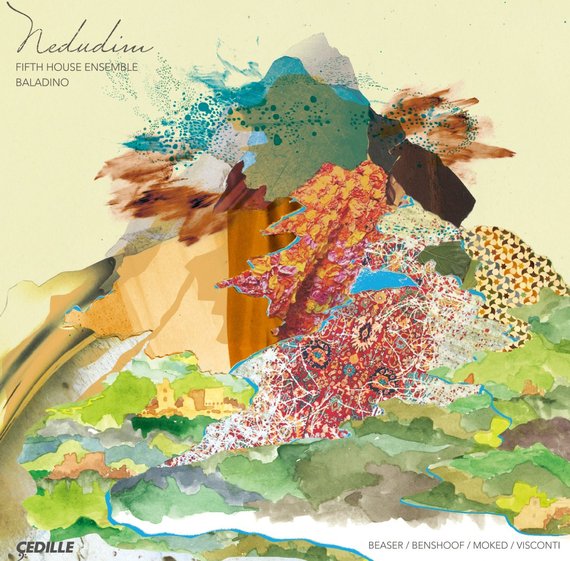 Rooted in the rich traditions of Middle Eastern, European, and American folk music, Nedudim is a celebration of music that transcends borders and merges ancient and modern instruments--with arrangements that place classical mainstays such as violin, flute, and piano alongside the shofar (ram's horn), oud, didgeridoo, and many others from all across the map. Baladino originally hails from Tel Aviv and while many Americans might be most familiar with Orthodox Klezmer music, it's the Mediterranean-tinged wanderings of the Sephardic Jews and their ancient melodies that inspire the band's thoroughly modern, virtuosic interpretations. Baladino often performs in parts of the Middle East where they do not feel especially welcome due to complex cultural politics, so the idea of home as an inner place--and one's musical identity--pushed our explorations further.
The inspiration behind Nedudim (Hebrew for "wanderings") began with a simple question: what is your earliest musical memory?
Through a co-creation process with a diverse group of cultural partners across Chicago representing Israel, Spain, Iran, and India, we met with our future audiences and shared our most personal formative memories. Along the way, we were thrilled to affirm the power of music in forming our sense of identity, and also impressed by how every culture's music plays a crucial role in marking the most important life events from birth, marriage, and the passing of loved ones. In sharing our stories we came to see how our diverse tellings and traditions are different ways of inflecting the timeless stories that connect us all, more so than we often appreciate. By engaging our audiences through these sessions, their musical memories led us all across the map, each step of the journey music as an indelible part of cultural identity.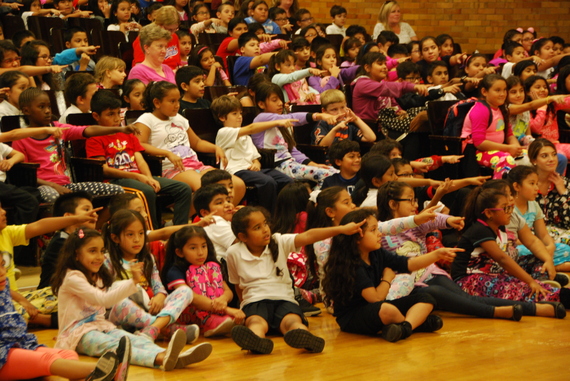 The resulting album reflects the same process of musical and cultural inquiry, featuring music chosen by each musician that reflects a cherished musical experience--from my new arrangement of Robert Beaser's old American mountain song "He's Gone Away" that restores the original lyrics, to West Coast composer Ken Benshoof's Traveling Music reimagined as a musical journey through a menagerie of exotic instruments. Some of the most exciting musical moments resulted from familiar traditions colliding in unexpected ways, as in the album's funky Greek Blues and a version of my fiddle-driven Black Bend, where folk and bluegrass licks play off of Persian-influenced improvisation.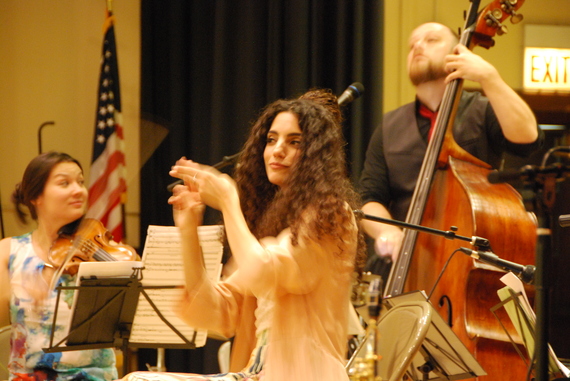 Much of the source material may be foreign to Western ears, yet at the same time it is not esoteric but representative of each home culture's mainstays. Take for example Baladino vocalist Yael Badash's earliest musical memory of the lullaby "Durme Durme" that frames my composition Native Tongues: it's hard to find a Jewish lullaby collection that doesn't include some version this song that accompanied Sephardic Jews fleeing Spain and dispersing into exile communities in North Africa, the Balkans, and North America. The words are touchingly direct, "Sleep my little one. Sleep without worry or pain." Soon the music meanders to other musical memories, both literal quotations of cherished melodies and my evocations of stories and situations--the sound of sirens, the hiss of a tea kettle, and a host other melodies and memories collected from our community sharing sessions.
Native Tongues features so many references to different musical styles that a lot of the fun came in composing the transitions that morph the melody from the sound of one culture into that of another by playing with the "connective tissue" or point of similarity between seemingly unrelated tunes. It's a vivid way to show off the hidden relationships among joyous outbursts of different source material, and for our listeners to hear important part of their own experiences reflected back in the work we created together.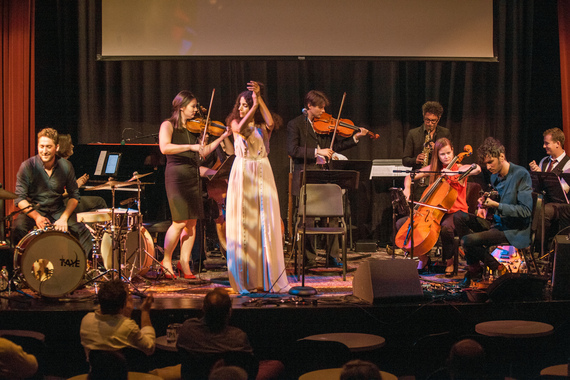 Just as my view of Earth was transformed by achieving an elevated view of the whole, I feel like my musical world--and my view of classical music--will never be the same after working on Nedudim. In this case, we achieved a musical work that is reflective of the communities it aimed to serve, and many of our partner cultural organizations have gone on to collaborate with Fifth House Ensemble on additional projects. We were thrilled to work with GRAMMY-winning producer Steven Rodby on this album and here he offers a closing peak at what made the journey together truly such a source of enlightenment:
Our hope is that listeners might experience Nedudim as an intimate gathering of musical friends, the kind of music we make with our own families. This is music that we make from scratch, slowly, with ingredients both familiar and unexpected - music with deep roots that sustains us, for more than a moment. When we share our music, we end up sharing the truest and most vulnerable parts of ourselves, which in a world increasingly marked by xenophobia and conflict might be the most subversive act of all.