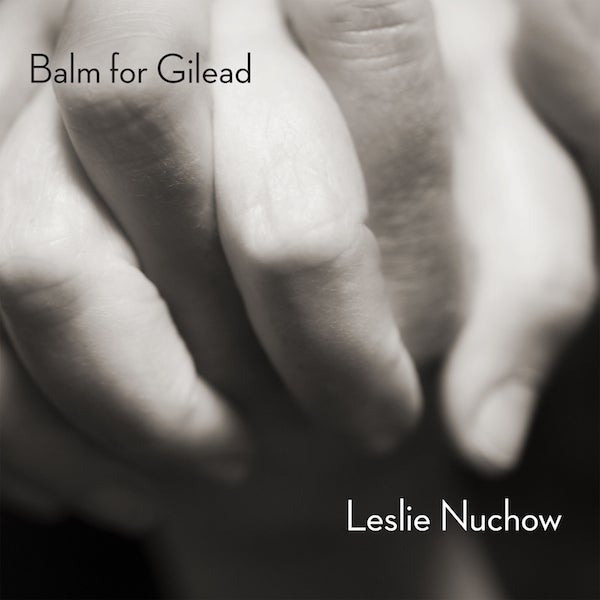 Illness and new life required Leslie Nuchow's attention flow from her music to her family after her acclaimed album Tenderland debuted in 1998. Now, eighteen years later Leslie has re-opened the gates to her creativity, and birthed her next album Balm for Gilead. Leslie wrote the songs for the album two weeks after her mother passed away, infusing it with authentic emotion and poignancy that makes a direct strike at the heart. There will be tears while listening to this album, but, as they trickle out, love will pour in.
Because Leslie is such a gifted writer, I wanted her to share, in her own poetic vernacular, what the journey from Tenderland to Balm for Gilead looked (and felt) like.
Bailey: The struggle of harmonizing the nourishment of creative needs with caring for loved ones is such a challenge, especially when one of your loved ones is ill. What was it like to set aside music to be the caretaker for both your mother and son? How did Emily support you through this transition?
Leslie: It wasn't a decision I made to put down music, exactly. I was so full with such huge life things, that there wasn't room for anything else. I just didn't have the space. Plus, I didn't feel like I had anything to say. When my son was born, I was so consumed by my love for him that nothing else felt like it mattered. And when my mother was sick and dying, it was kind of the same thing, just with different sensations. After she died, and when my son got older, it felt like the flood gates opened and I had something to say again.
Emily [Leslie's partner] is always there for me. She is my rock. My love. My greatest teacher. My best friend. I can't imagine life without her.
Bailey: 60 seconds into Water I was crying. What was the emotional journey like for you writing and recording Balm for Gilead? Did you feel emotionally depleted, refreshed, or maybe a combination of both as you birthed this album?
Leslie: I am glad you cried! Whenever I see my audience cry, I know I have touched your heart.
I love to write. It isn't always easy (though sometimes it is), but it is so deeply satisfying. It had been years since I had written anything at all, so the feeling when it started pouring out of me was utter joy and relief. Writing always brings me home to myself. If I am writing about something painful or happy, it doesn't really matter. What matters is how honest with myself I am being. And when I am touching that place, I feel ALIVE and connected to the source of everything. It's like plugging into the giant socket of life energy.
Bringing other musicians into the process, figuring out arrangements, rehearsing, and heading into the studio is such a mixture of profound joy and profound challenge for me. It is a ride I hope to continue to take for many years to come. Working with Seth Farber (Co-Producer) and Fred Guarino (Tiki Recording Studios) was very inspiring. Together we created a safe environment for exploration, which is crucial to creativity.
When we brought the band in, I felt so on fire I thought I might burst. Having Paul Adamy there was comforting and lots of fun—he and I (and Seth) played together for years—before I became a mother. Some days were so long, I thought I might collapse. In the end, there is nothing I want to do more.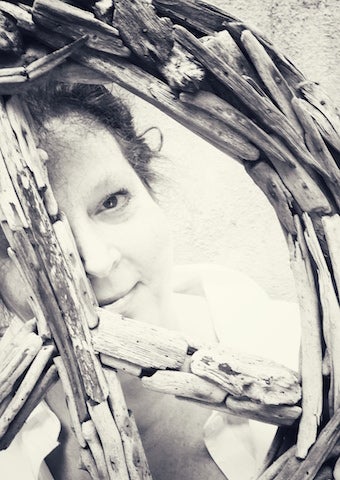 Bailey: What were the most challenging tracks on Balm for Gilead to write and record? What were the most healing tracks?
Leslie: Union Miner was a little challenging to record. I hate to feel like I HAVE to sing something in a certain way. I have to feel free to sing my songs however I want to sing them, whether in the studio, live or in the shower. If I don't feel that sense of freedom, the life drains out of it, and it feels dead to me. The problem with having lots of harmonies is that if the lead vocal is off doing her own rhythmic thing, it can be a bit challenging to match the other voices in a way that works. So, we had to spend a good deal of time figuring that one out. But we did! And I am very happy with the results. And I didn't have to compromise my freedom in the least—thanks to Seth and Fred and the amazing singers.
I Wish was a little hard for me too, but for different reasons. I wrote this song about the death of my mother, and singing it can sometimes bring me a little close to those intense feelings.
Recording I Don't Want to Die Before I Die was a day I won't forget. When I wrote the song I imagined a children's chorus singing with me, so when they all piled into the studio, it was an explosion of joy to hear my dream come to fruition.
My soloist, Bianca Pelin, makes me cry every time. She, and all of the children, bring an innocence only children can bring, and you can hear it in their voices very clearly. That innocence coupled with the subject of not wanting to die before they die, creates a tension that cracks open my heart.
Re-Recording An Eye for an Eye (will leave the whole world blind) was moving to me. This is a song I wrote on Sept 12, 2001, after watching the towers fall. I released it as a single later that year. The fact that its message is still so appropriate all these years later is a sad, sad thing. Adding the overdubs at the beginning and the end—that are real WWII clips —is poignant to me.
Bailey: You went through so much change between Tenderland and Balm for Gilead. What are the primary differences between the albums?
Leslie: Our experiences make us who we are. The birth of my son, the death of my mother, overcoming a big illness, the state of the world, all changed my perspective on life. I can taste just how precious and short this whole journey is. Balm for Gilead captures that perspective.
Bailey: Do you feel that expressing sorrow through art helps you move through it? Any specific examples of this happening for you?
Leslie: Having sorrows, joys, hurts, rage are all a part of being human.
Expressing these states through music allows me to see them, feel them in a context, and then let them go out into the world in a new and creative form.
This process is very healing for me. It keeps my energy flowing. When I wasn't writing I felt stagnant.
I wrote the lyrics to Nothing at a small cafe in the Berkshires. For years, I had wanted to write about my struggle to get pregnant, but I could never find the right words, the right way. Then one day they just fell out of me. I LOVE when that happens. And once the song was out, I felt exhilarated, lighter. Performing that song keeps giving me the opportunity to excavate and release any remnants of pain from that time in my life. In the process, I hope it does the same for others.
Bailey: Anything else you'd like to share about your journey up to and through the creation of Balm for Gilead?
Leslie: I hope that Balm for Gilead finds its way out into the world, and that it helps to put us all in touch with our true selves just a little bit. Because when we are connected to the truth of who we are, we see that love is at the center of it all. And love is good. Love is only ever good.
Related
Popular in the Community