As a child of immigrant parents who came from Egypt to realize America's promise of freedom, equality and opportunity, I'm particularly sensitive to narratives targeting immigrant communities. Like so many others, my parents struggled and sacrificed to provide for our family. Largely due to the values they instilled, my brother is a physician who teaches at a prestigious medical school in the South. I think I turned out alright as well.
Like me, many Muslims need not look much further than their families, friends and colleagues for evidence of the Muslim immigrant's positive contribution to America. Our country was built on the backs of immigrants. We are a nation of immigrants, including Muslims.
The depravity of the San Bernadino couple that currently dominates news headlines is the exception to Pew Research Center's finding that American Muslims are largely mainstream, middle class and moderate. American Muslim women are among the most educated in the country and the group as a whole is generally assimilated.
That's what the research tells us.
Tafsheen Malik isn't representative of the minority faith community, nor was her husband. But, Dr. Sana Syed's immigrant success story is one we should consider.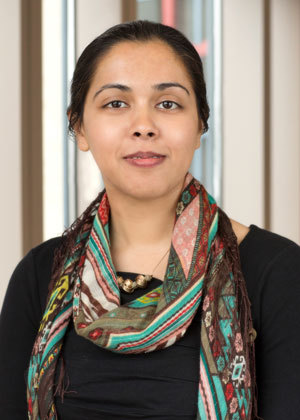 Dr. Sana Syed is of Pakistani heritage, born and raised in Kuwait. She first visited the U.S. in 2004, and decided to move here in 2008. A medical school graduate, she pursued her residency in Neurology at Boston University.
"I wanted to achieve a higher standard of expertise and education," explains Dr. Syed, a Legal Permanent Resident (e.g. Green Card holder). "I consider education to be an obligation without geographic boundaries. I was interested in Neurology in medical school. It is a rapidly evolving field and my incentive was to be a part of the discovery process. The U.S. is at the forefront of that process."
With a love for learning, Sana finished additional training at Harvard Medical School. During this time, she was the youngest neurologist there. Motivated by her ambition and passion to help others, Sana then completed a Masters in Public Health from the Harvard School of Public Health.
Now, Dr. Syed is an Assistant Professor in Neurology at the Tufts Medical Center. She also works as a Clinical Translational Research Fellow at Pfizer Pharmaceuticals in Boston where she engages in cutting-edge research to help others.
"It was only instinctual for me to pursue this path," Dr. Syed says of her journey. "My current position is a manifestation of my ambitions."
Dr. Syed is one of many Muslim immigrant success stories meriting our attention.