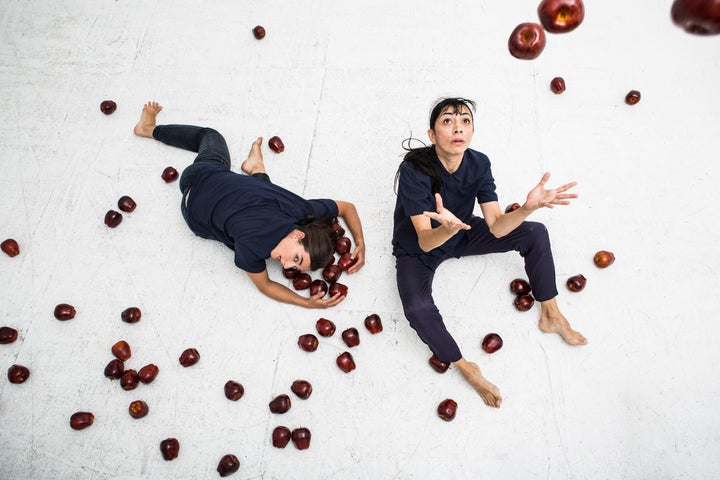 A MY NAME IS... opens with Christine Bonansea-Saulut at a loss for words. It looks as if she is attempting to speak by following the instructions of a "How To" manual. Assuming a toothy grin, she approaches a microphone, and after a few false starts introduces a number of absolutes: Her name is Alice. The apple in her hand is an apple. The apple falling to the ground is a depiction of gravity. Soon all of these truths will be turned upside down as the rules of engagement are inefficiently rerouted in the mind of "Alice". Also, the audience is in her mind; she can see and interact with us. From here, everything begins to unravel.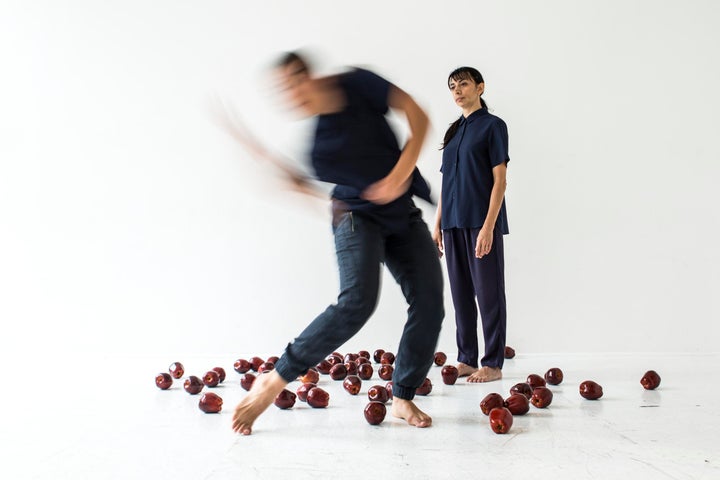 Julia Discenza, Cameron McKinney, and Emily Tellier step out of "Alice"'s mindscape. Discenza initiates a movement phrase of flying legs and dives into a tricky floor pattern that sends her sprawling across the white-box space of TheaterLab. She is replaced by Tellier while "Alice" watches. Meanwhile McKinney places apples across the back wall as if he were the invisible hand of God, delineating the perimeter. Are Discenza and Tellier different incarnations of "Alice" or people from her past? Tellier performs as if she were a Merce Cunningham practitioner, only without suppressing her emotions. Her drop to the floor feels discombobulating; swinging from side to side looks like an effort to regain footing and she lets the struggle show. Discenza is spartan. With her gaze cast downward, she is a tomboy who happens to be shamefully aware of her girlishness; afraid that if we see her prettiness, she will no longer be allowed to play rough-and-tumble.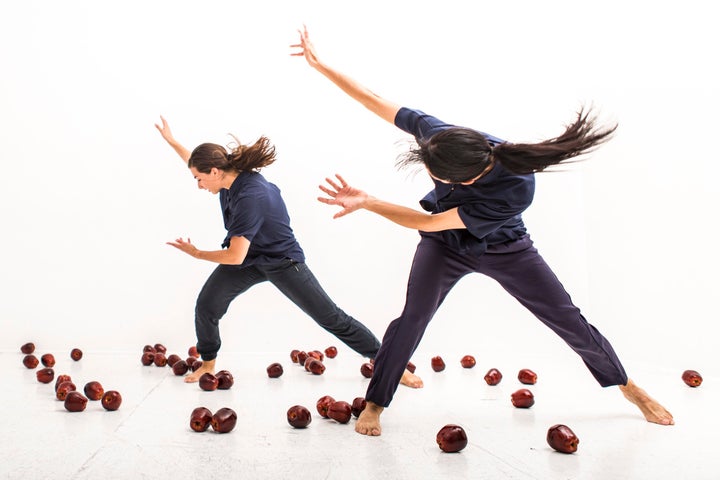 McKinney takes over the stage in a show of fleet floor-work that corkscrews low and reverses high. The women watch as if he were their halftime show. They are collecting strength before the shit hits the fan. After a brief blackout the dancers swarm the space; they are living different parts of a day in the life of "Alice", only it is happening out of sync, all at once. A video projection imitates the process of "Alice" learning what-is-what for the first time, then illustrates the power of entropy as a group of apples gorgeously decay. McKinney interrupts the transmission by sending a flood of apples hurtling across the stage diagonal. Panicked, the women haphazardly collect the fallen fruit. They are building a sandcastle by knocking it down. That's when the walls begin to move.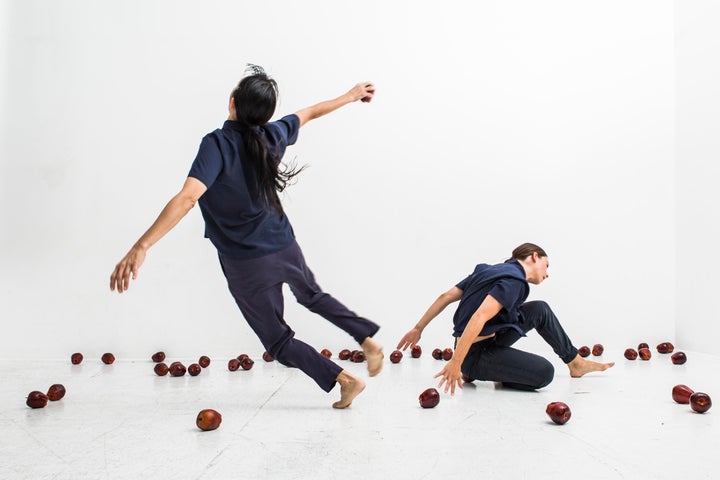 The structural integrity of "Alice"'s mind is crumbling. Standing behind a long platform that obscures their bodies, the dancers become a chimera. At one end we see the head of Discenza, while Tellier's feet flop about at far remove. They are playing peek-a-boo with our senses; things are starting to blur while remaining distinct. "Alice" devours an apple at madcap speed while its pieces spill out of her mouth. She is an uncapped blender who has forgotten how to chew. Disgusted with herself, disgusted at us that we haven't given up on her, she glowers as if to demand, "End it."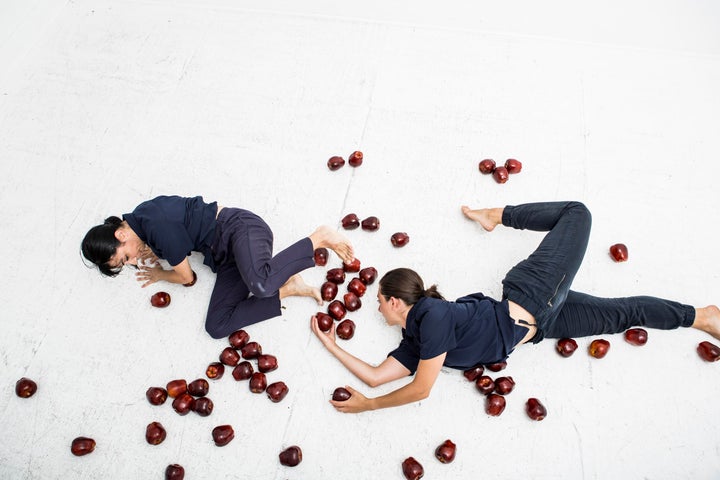 Facing us in the same place where she began the show, "Alice" tries to start over- again. She has been reliving her life in a loop, from front to back, with subtle changes in the repetition. These changes are a harbinger of memory loss. Though "Alice" is telling us her name and that this is an apple, we can see that she is not okay. Not so much from her exhaustion or failure to fully articulate her meaning, but by the loss of light in her eyes. That is the true tragedy of A MY NAME IS... The illustration of a woman losing her mind while attempting to maintain her dignity. Anyone who has lost a family member to dementia will be exhilarated and crushed at this depiction. They will recognize that lost light all too well, along with the prideful effort exhibited by Bonansea to remain herself.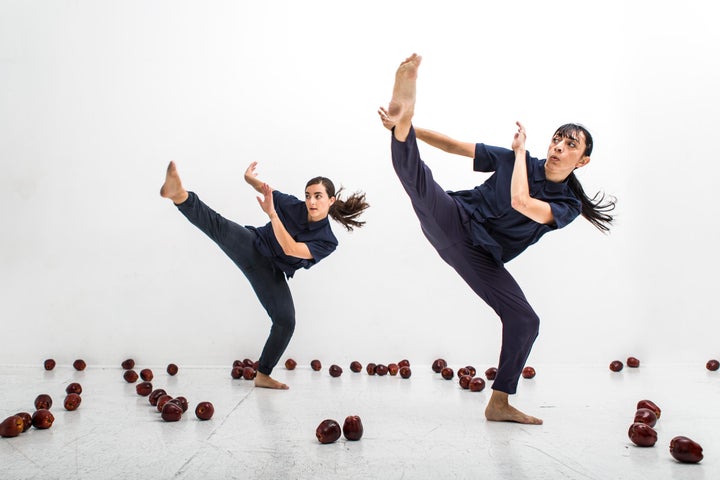 This heart-breaker is the only depiction of insanity that I have seen that makes any sense. I don't know whether to congratulate Nelson for having done so with such devastating effectiveness or to hate her for confronting me with the brutal truth. See the work for yourself. Whatever price you pay, it's worth it.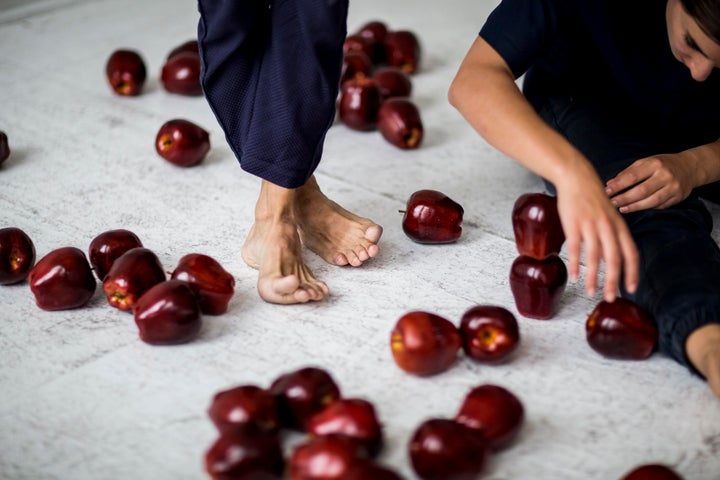 A MY NAME IS... was presented by Stefanie Nelson Dancegroup and Theaterlab on December 7th - 10th, 2017. Original Music by Jonah Kreitner and Sahand Rahbar. Set and Lighting Design by Solomon Weisbard. Stop-Motion Video Photos by Elisa D'Amico.
Related
Popular in the Community