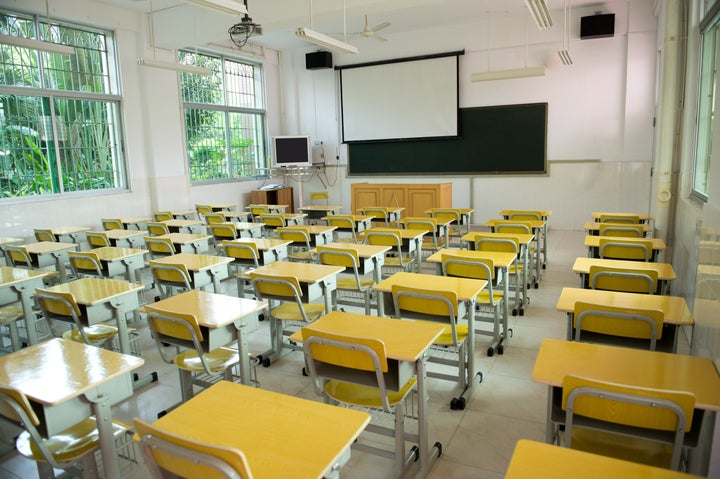 The recent passing of Margaret Thatcher signals the true end of an era -- Thatcher, Pope John Paul II and Ronald Reagan all were powerful leaders in the 1980s. While Reagan is now known largely for his international agenda, his domestic policies remain a part of our national fabric.
The end of April will mark the 30th anniversary of the groundbreaking "A Nation at Risk" education report issued during the Reagan Administration. No matter how one feels about Reagan's viewpoints, there is no doubt the report's stark introductory language is memorable:
"If an unfriendly foreign power had attempted to impose on America the mediocre educational performance that exists today, we might well have viewed it as an act of war."
Thirty years on we are still struggling with those words and how we are failing students especially those who live in low-income neighborhoods.
The 1983 report kicked off a national education reform effort that picked up steam in many states. Massachusetts and Maryland in particular made great strides and now are considered to be the states with the highest education standards in the country.
Meanwhile, I must admit my state of Oregon has many great features but a strong K-12 reform agenda has not been one of them. On state report cards, we get an A for being bike friendly and an A+ for hazelnut production. But Education Week gives us a C on its report card and ranks us 43rd in the nation for education based on numerous factors including how we treat teachers. We received a D in the subcategories of accountability for quality and incentives and allocations.
The Chalkboard Project, an independent, nonprofit education organization, wants to change these scores in Oregon. We're doing this by advocating for stronger statewide policy and through two initiatives. The CLASS Project focuses on four components of effective teaching to raise student achievement: expanded career paths, relevant professional development, effective performance evaluations, and new compensation models. Each district that participates in the CLASS Project designs plans around the four components that meet the need of its teachers, staff, students and community.
Secondly, we're transforming how people enter the education profession through TeachOregon. Its innovative pilot models (still in the design stage) will prepare the next generation of teachers for Oregon's classrooms. School districts are partnering with university programs to develop preparation programs to prepare a diverse and effective workforce to teach in 21st-century classrooms. In many cases, this is the first time the local school district and the closest College of Education have sat together to ensure higher ed is developing the kinds of skills needed in student teachers.
While the Beaver State may be a little late to the game, we have learned from others who have come before us in this effort. Our Distinguished Educators Council, comprised of accomplished classroom teachers, is an essential part of our movement because we know the importance of the teacher's voice. We aren't looking to do this to teachers -- we want to move the ball forward with teachers in the lead.
"A Nation at Risk" was a rallying cry. There have been many starts and stops along the way -- from President Bush's No Child Left Behind initiative to President Obama's Race to the Top funding push.
We certainly haven't turned the ship around yet in Oregon but we have our engines running and that feels good. Stay tuned as we learn together what works in helping all students succeed.
REAL LIFE. REAL NEWS. REAL VOICES.
Help us tell more of the stories that matter from voices that too often remain unheard.