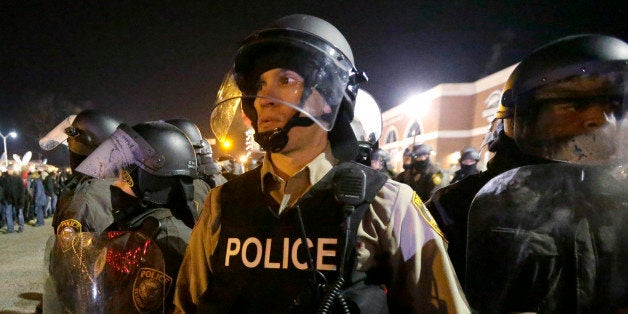 Around the country, a movement led by determined young people of color is reimagining community safety and demanding that the country value Black and Brown lives. As incidents of police violence against people of color continue at an alarming pace, more and more people are refusing to tolerate these atrocities and have, instead, ignited conversations about transforming policing and overcoming systemic racial injustice.
Addressing the disparate treatment of people of color at the hands of police is a preliminary, fundamental step toward creating an equitable society. Those who have dedicated their lives to championing equity for communities of color view this rising movement as critical to advancing sorely needed political and legal changes.
Taken in this context, the U.S. Department of Justice investigations into over 50 city police departments such as Cleveland, Ferguson, and Baltimore, should serve as a call to national action for policy change to end widespread, systemic police abuses in our communities. DOJ investigations demonstrate a disturbing trend - who are the police who routinely engage in excessive and deadly force when dealing with communities of color. The response reinforces what many advocates and residents nationwide have known for decades:
· Police departments across the country systematically use unnecessary and excessive force when policing communities, particularly historically African-American communities.
· Incidents are not isolated or sporadic but reflect structural deficiencies in investigations, training, and policies that are supposed to protect officers and the communities they serve.
· Police leadership often tolerates and endorses abusive behavior.
· The internal investigators responsible for policing the police often demonstrate bias and follow orders to protect officers at all costs.
· Policy reforms must include legislative and judicial action, and must be monitored and enforced by the courts in order to be effective.
It is clear that there are fundamental problems in police and justice systems across the nation. One core component of the problem is, as the DOJ report on Cleveland reflects, there is a dangerously loose standard for holding police accountable for the use excessive and deadly force. The Supreme Court has held that physical and lethal force is justified as long as the officer "reasonably" acted to protect himself and the safety of others. But what is "reasonable?" The word seems to mean one thing for policing in White communities and something entirely different in communities of color. How else to explain why a Black person was three times more likely than a White person to be killed by police in 2014? It also does not help explain why a third of all Blacks killed were unarmed, versus only 18 percent of Whites. Simply put, cities, states, and Congress must set firm, higher standards for the use of force.
The current legal framework makes it difficult to hold officers accountable for excessive use of force--even those who shoot, beat, or Taser residents with impunity. Policy change must guarantee accountability in such cases and ensure that police department disciplinary criteria and processes are transparent. Equally important, policies are needed at all levels of government to establish standards for proper, just, fair police conduct in everyday interactions with residents -- for instance, during a traffic stop for a broken tail light, the incident that led to the fatal shooting of Walter Scott in North Charleston, S.C.
Policies also must be in place to hold police leaders accountable when they encourage violence or turn a blind eye to it. In a study by the U.S. Civil Rights Commission, 52 percent of police around the country admitted to having knowledge of police wrongdoing, and willfully looking away.
It may be tempting to believe we have turned a corner on police abuses in light of recent media attention and federal scrutiny of police abuses. But soon enough, the TV cameras will move on, and we are unsure of how future leadership at the DOJ may or may not be as active in investigating police violence.
Therefore, it will take a national political and legal movement to bring about deep, enduring reform in cities across the country. Advocates, attorneys, and policy makers must seize this moment of public and political attention to advance legal and policy changes that improve police accountability while giving them the tools and resources to effectively do the important work of protecting and serving our communities. These include appropriate training, community resources, and policies to enforce the law through community-centered approaches, rather than through the militarized tactics that we see far too often in civilian neighborhoods of color.
Mayors can play a crucial role in leading this change. We call upon them to adopt a core set of community-centered policing principles that inspire respect, dignity, restraint, and community-building. Several cities are moving in the right direction. Seattle, Las Vegas, Miami, and others have taken steps to reduce the number of excessive force cases, complaints, and instances of police violence by articulating values about protecting residents and suspects alike.
These reforms indicate the possibility for operating police departments that respect, serve, and protect ALL members of the community. The time is now to bring best practices to scale, and to finally change the culture and system of police violence that our nation has accepted for far too long.
Calling all HuffPost superfans!
Sign up for membership to become a founding member and help shape HuffPost's next chapter