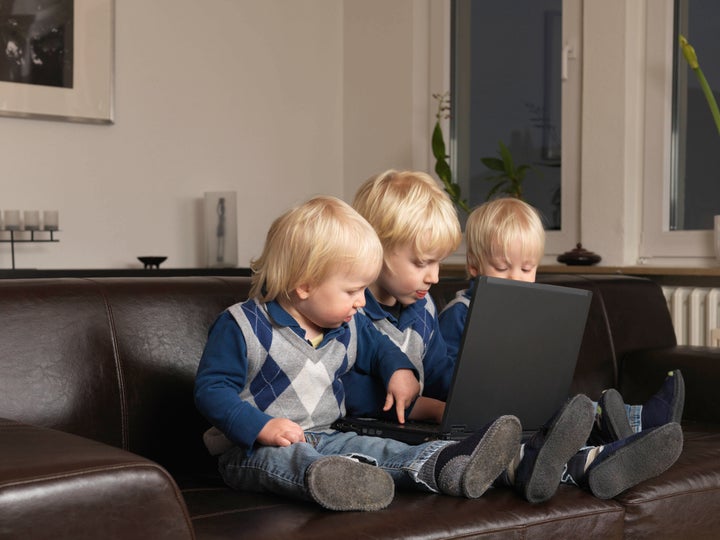 Two years ago this month, the National Association for the Education of Young Children (NAEYC) welcomed me as the first ever U.S. Secretary of Education to speak at their annual conference. In my remarks, I talked about the Obama Administration's shared interest in overcoming many of the obstacles early learning educators and advocates have challenged for years -- from inconsistent program quality to insufficient access to successful programs for children with high needs.
During this week's NAEYC conference, a mere two years later, my Senior Advisor on Early Learning, Jacqueline Jones, announced our plan to create the U.S. Department of Education's first ever Office for Early Learning.
For too long, federal programs and funding streams for early learning have functioned in isolation, lacking strong, coordinated collaboration across agencies and even within our own Department. Establishing a dedicated office underscores a critical step in progressing the national dialogue about improving outcomes for young children. It will institutionalize, increase, and coordinate federal support for high-quality early learning, manage outreach to the early learning community and enhance support for building high-performing early education systems in states across the country.
Through Jacqueline's leadership, our Department has worked tirelessly to engage partners in the field and across the federal government in an effort to elevate the conversation around identifying excellence, incentivizing innovation, and rewarding success. A breakthrough in our efforts happened last May, when our Department joined the Department of Health and Human Services in announcing the first ever Race to the Top-Early Learning Challenge, a $500 million federal commitment that supports states' efforts to create comprehensive plans to build coordinated systems and improve early learning and development programs so that more children, especially those with high needs, will enter kindergarten ready to succeed. The Challenge received widespread interest with 35 states, D.C., and Puerto Rico submitting applications in October.
Improving early learning programs for children birth through third grade is critical work and plays a fundamental role in building a cradle to college and career education system for our children. Research consistently shows that high-quality early learning programs benefit children, our society, and our national prosperity. It is simply one of the most cost-effective investments America can make in its future.
In this year's State of the Union address, the President posited that "if we raise expectations for every child, and give them the best possible chance at an education, from the day they are born until the last job they take -- we will reach the goal that I set two years ago: By the end of the decade, America will once again have the highest proportion of college graduates in the world."
Our children deserve nothing less than a strong start to a life filled with opportunity, and it all starts with successful early learning programs. Through the courage, skill, and commitment of states across the country, early learning has already begun its transformation. An Office of Early Learning will allow our Department to better support their efforts, deepen public awareness of the impact of this work, and leverage early learning investments in ways that raise quality and expand access for more children.
In the coming weeks, I look forward to sharing more details on the role the Office of Early Learning will play in continuing the Department's commitment to providing all children with a world-class education.

Popular in the Community