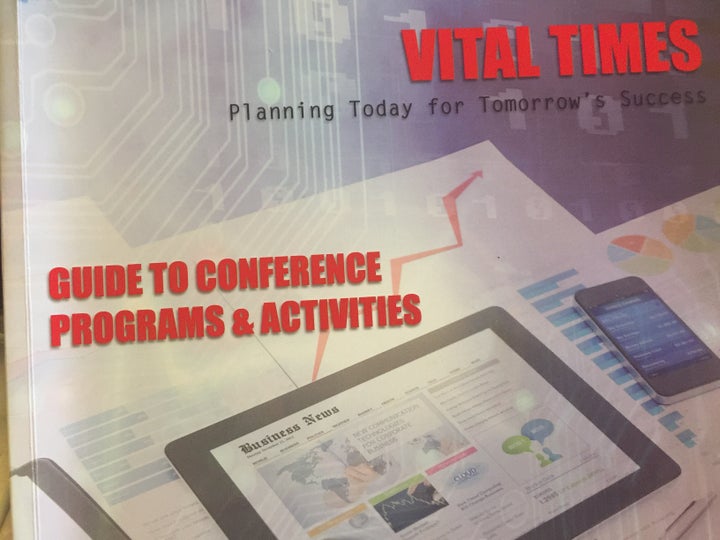 Proposed budget cuts at the federal level in government will impact US residents in ways that we are just beginning to understand. Many people are becoming aware that federal money helps to fund a variety of programs at the local level. Environmental impacts to clean water, arts programs and other vital programs funded by Community Development Block Grants are potentially on the chopping block. If these changes become law, state and local governments will have to figure out solutions to help lessen the impact as they serve their constituents. It is this challenge that the National Forum of Black Public Administrators (NFBPA) addressed head-on in their 2017 Forum. Over 1,000 participants from city managers to mayors, middle managers and interns all gathered in Little Rock from April 19th though 23rd to talk about solutions and share strategies.
The NFBPA is a group of dedicated and fearless public administration leaders and emerging leaders. As a professional membership organization with over 2,500 members and 36 chapters around the country, their members impact change in more than 350 jurisdictions. I was excited and honored to attend this year's Forum to present a workshop, Innovative Approaches in Leadership along with Dr. Christi Monk, CEO of the Workplace Leadership Institute and Mr. Terrell Cole, manager of IT and operations in the Office of the Mayor in Cleveland, OH.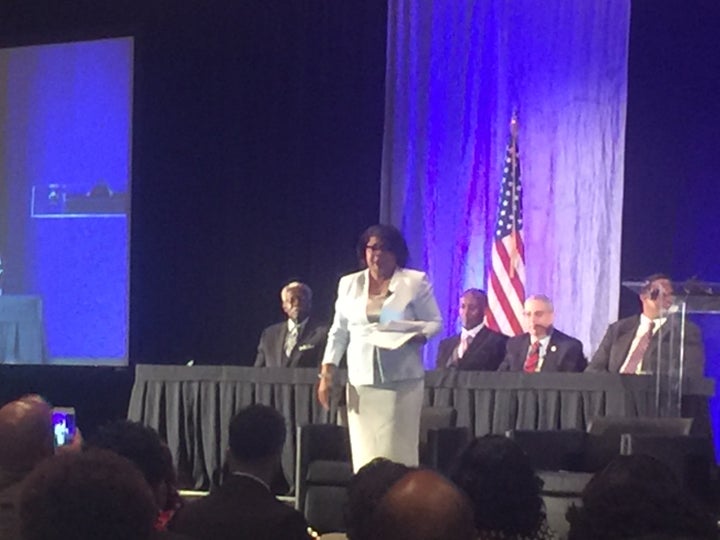 As the Forum kicked off, there was no masking the obvious. If the Trump administration's proposed budget cuts are implemented the loss of services will adversely affect many communities. The opening plenary set the tone and let me know I was in the presence of a group of bold and dynamic leaders with a panel moderated by White House Correspondent and author April Ryan. She led a lively discussion with panelists Angela Rye, CEO of Impact Strategies and Paris Dennard, political commentator and analyst, focusing on the First 100 Days of the new administration. The audience thoroughly enjoyed the discussion offering a standing ovation to close the panel showing appreciation for the open dialogue, humor and insight they offered.
The agenda over the 5 day conference was packed with so many options to network and learn new skills. Workshops ran the gamut, from Leadership in Changing Times to Technology and Innovation: Using Tools to Impact Communities and the Public. There were more discerning panels, including the Elected Officials Roundtable, including Mayor Karen Freeman-Wilson of Gary, IN, Councilmember Larry Green of Houston, TX, Mayor Mark Stodola of the host city, Little Rock, Mayor Shirley Jones of Pine Bluff, AR and Rev. Dr. Ron Jones, former mayor of Garland, TX. They shared viewpoints but also practical information including ways they have supported their localities. This includes creative ways to find new funding through partnerships, to fighting budget cuts by emphasizing concrete examples of how specific programs on the potential chopping block are beneficial to their communities. A rousing lunch keynote address from the engaging Baraki Sellers was another highlight of the conference.
Of course there were lots of opportunities to have fun built into the agenda, with an Opening Night Host Party held at the beautiful William Jefferson Clinton Presidential Library. In fact, the 42nd president provided the keynote address at Saturday evening's Marks of Excellence Gala.
The compelling interchanges and valuable strategies I was exposed to during the four day conference made clear the value and importance of NFBPA. These dedicated public employees from jurisdictions far and wide share the good, the bad and the ugly about public administrative service. Not just the best practices to explore but also the stuff that didn't work. This allows them to leverage other's experiences in their own communities. And I dare say, that's a really good thing for all of us they serve. All I can say is I can't wait for #NFBPAForum2018 in Cleveland next April.
Related
Popular in the Community