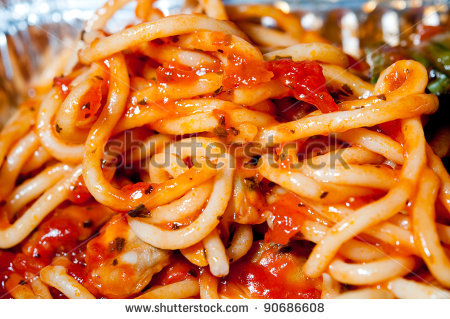 If there's one stereotype that is universal, it's that mothers-in-law are generally to be kept at arms' length.
In Italy, the word "suocera" comes with such baggage, that to accuse someone of behaving like a suocera is cause for serious offense.
Which is why Katherine Wilson's book 'Only in Naples: Lessons in Food and Famiglia from my Italian Mother-in-Law' is such a jolt to the system. That she, a fresh-faced American girl who shows up in Naples, dates and then marries a true Neapolitan boy, isn't instantly rejected by her beau's mother is already quite something.
But that she is taken under her wing by the formidable Raffaella, and nurtured and spoon-fed by her, is truly heartwarming.
"My suocera does not have a judgmental bone in her body! She immediately loved me like a daughter. My mother-in-law accepted and embraced me without any judgment whatsoever."
Foreign women married to Italian men often find common ground in the way their suocere view them with suspicion.
But Wilson's case runs counter to every cliché. "My mother-in-law was telling me recently about a friend of hers who was very demanding with her son and his wife, she had tons of expectations, and was surprised when they didn't want to spend much time with her."
Breaking into Italian, Wilson says "'Lasciali liberi!' Raffaella advised her friend. 'Let them be free.'"
And that is exactly what Raffaella has always done with her son Salvatore and his young family who now live in Rome.
"Even though she misses us, she never asks us to come to Naples. She reminds us that she and her husband are happy to see us whenever we want to come. 'Do what's right for you and your family', she says. I know that's easier said than done, but it makes so much difference. As a daughter-in-law, you feel respected and free. And it makes you want to hang out with your in-laws!"
The relationship between mother- and daughter-in-law is probably the hardest one there is, Wilson acknowledges. Inevitably there are jealousies and boundary issues.
"What has helped me is always looking for the humor in it - all our idiosyncrasies are comical, in the end. That, and remembering that underneath any criticism or annoying behavior there is love. I imagine myself in her shoes one day, interacting with my son's spouse. It won't be easy, but I'm surely going to want a forgiving daughter-in-law who smiles and carries on when I'm a pain in the neck."
While Wilson was used to Americans who focused on the future - "worrying and planning and strategizing" - she says the beauty of her suocera is that she found a woman who thought only about loving and taking care of her in the moment.
"In this, I think Neapolitan culture is so healthy. Let the future take care of itself, we've got a ragù on the stove to worry about."
And indeed ragù and other typical dishes play a substantial role in Wilson's book. She got over an eating disorder thanks to her mother-in-law and the family's healthy attitude to good food. And yes, Wilson also includes her suocera's iconic recipes at the end.
Indeed, they are a story unto themselves, she tells me giggling, as it was no mean feat trying to pinpoint specific weights or volumes of 'a handful of this' or 'just the right amount of that' as her suocera bustled about the kitchen.
There are many books about foreigners living in Italy, let's make no mistake. But what sets this one aside from the multitude of others is that Wilson didn't just go to Italy for a while, and then come home and write about it.
"I really became a Neapolitan wife and mother (minus some of the cooking prowess!)" she tells me. "I became part of a family. I became a sister-in-law, an aunt, a cousin. Also, I don't think of Naples as Italy. A friend of mine from Venice read the book and told me that for him, it was like reading about a completely different country. I think anyone who becomes fully immersed in another culture feels like they have a split personality. A lot of the time, especially as a new mother in Italy, I felt cut off from my American culture and background. And then I'd go home to the U.S. and miss Naples deeply, viscerally. There weren't many people I could talk to about it: my American friends didn't get so many aspects of Neapolitan culture, and my Neapolitan friends would just ask 'Why don't you live in Washington? America has everything!'"
The great-granddaughter of the gentleman that created the world-renowned Wilson tennis rackets, the author started writing the memoir as a way to stitch together her two identities.
Her Neapolitan family was always encouraging her to write: both her husband and mother-in-law knew that it made Wilson happy, and that without a creative outlet she risked losing herself in childrearing once her two children were born.
"The book's content was not their focus. When I asked my mother-in-law permission to write about certain personal details, she kept saying 'Will you stop with this, Ketrin? Write whatever you want to write!'
Meanwhile, since her husband is deeply in love with his city, the fact that the book is an ode to Naples pleases him immensely.
"He couldn't care less that I talk about his bowel movements and make merciless fun of him. My parents (particularly my father) were a bit more prickly. 'Don't write about Naples', my dad insisted early on, which made me want to write about Naples."
When her father eventually read it, she says, he had a lot to say. "He had so many suggestions that I suggested he write his own memoir as a rebuttal."
Meanwhile: "I was worried about my mother's reaction to the glorification of my mother-in-law: that can't be easy. But she's been a really good sport about it. The book made her laugh, which is what I've tried to do my whole life."
Indeed, Mrs. Wilson is already planning book parties. "Lots of them!" her daughter laughs.
Already published in the Netherlands, Only in Naples: Lessons in Food and Famiglia from my Italian Mother-in-Law comes out from Random House in the United States mid-month.
It will then be published in the United Kingdom, Germany (with the title Amore al Dente), Poland, the Czech Republic, Slovakia and Italy.
Calling all HuffPost superfans!
Sign up for membership to become a founding member and help shape HuffPost's next chapter