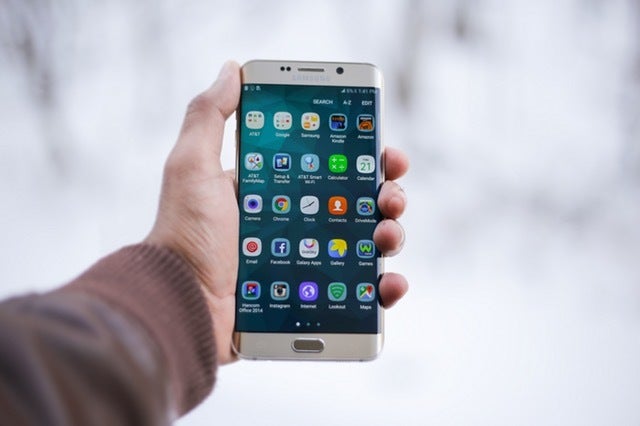 Self-managing congestive heart failure (CHF) can be complicated. Patients need to monitor their symptoms, manage medications and perform exercises on their own after they leave the hospital.
To help with that transition, Ponrathi Athilingam, PhD, an assistant professor in the College of Nursing at the University of South Florida (USF) and Miguel Labrador, PhD, a professor in the Department of Computer Science and Engineering at the USF College of Engineering created a mobile application for Android devices called HeartMapp.
About Congestive Heart Failure
Heart failure, a common health problem, currently affects about 5 million Americans. The condition occurs when the heart is not able to pump blood as well as it needs to. When this happens, cells don't get enough oxygen and nutrients, which can lead to fatigue, shortness of breath and coughing and make everyday tasks difficult.
Heart failure is a serious, chronic condition but can be managed with proper attention and care. It's most likely to affect people as they age and people who have other heart conditions but can happen to anyone.
A doctor may detect the condition during a regular check-up or at a visit following warning signs and diagnose it through various tests and procedures. A treatment plan usually involves a combination of several strategies and relies on participation from the patient. A plan may include lifestyle changes, medications, cardiac rehab, implanted devices and surgical procedures.
About the App
HeartMapp serves as something like a virtual health coach for patients with heart failure and could make the sometimes-difficult task of self-management a little bit easier.
The app contains six modules that help people suffering with the condition to evaluate their heart condition each day, monitor vital signs, do breathing and walking exercises, manage their medication, access educational information on heart health and review their performance in graphs. It also prompts users to check their weight and blood pressure, as well as answer questions about their symptoms, mood and cognitive abilities every morning.
HeartMapp places users into either a green, yellow or red zone based on the state of their heart health. Green means their condition is under control. Red means they should go to the hospital. The developers hope that the app will help people in the yellow zone to improve their condition and avoid a hospital trip.
Doctors, nurses and caregivers can also receive a patient's information from the app, helping them to keep track of someone's condition and progress as well.
Continued Development
Dr. Athilingam and Dr. Labrador aren't done with HeartMapp. They're continuously working to improve it and make it more helpful to heart failure patients.
Nine patients at the USF Health Cardiology clinic are participating in a pilot study testing the app. So far, the feedback has been positive. The app's developers continue to update it with new features based on recommendations from the pilot study participants.
Dr. Athilingam and Dr. Labrador hope to receive more funding for testing and demonstrating the effectiveness of their project. Once its usefulness is better established, the pair hopes to expand it to Apple and Microsoft operating systems and into clinical and commercial settings.
Healthcare can be complicated, but it is also, of course, extremely important. When the responsibility falls heavily on the patient, it can be exceptionally difficult to maintain adequate care.
Modern technology has the potential to help fill some of those gaps, and collaboration between professionals in the healthcare and technology fields, such as the partnership between Dr. Athilingam and Dr. Labrador, can make that technology especially helpful and valuable.
This post was published on the now-closed HuffPost Contributor platform. Contributors control their own work and posted freely to our site. If you need to flag this entry as abusive,
send us an email
.