Gustavo Adolfo Talavera Herrera, a farmer of Jinotega, Nicaragua, believes in coffee — and not just out of a cup or as a crop.
"An old farmer once told me, 'Take really good care of your coffee farm. That's your daily bread,'" he says.
Gustavo has worked long and hard to follow that advice, but it hasn't always been easy. In the past, he's had to sell his labor at times to make ends meet, and he also had to sell his own coffee to middlemen, who didn't always pay fair prices.
Things got better after he found a new path to the consumers who buy his coffee. Through partnering with Lutheran World Relief (LWR), he's learned how to take better care of his coffee trees so that he harvests high quality beans and receives a higher, stable price for his coffee. Today, he works side-by-side with his sons in his own fields, which are flourishing. And he will soon have an opportunity to share more of the profits from his harvest.
American coffee lovers now have an opportunity to buy directly from Gustavo and his fellow farmers through LWR Farmers Market Coffee. LWR, a faith-based international humanitarian organization with decades of experience working with farmers in the developing world, is collaborating with THRIVE Farmers®, an Atlanta-based coffee company, to source LWR Farmers Market Coffee directly from farmers in Nicaragua.
Cutting out the middleman means more profits for farmers like Gustavo.
Coffee is a mainstay of Nicaragua's economy, accounting for 15 percent of its labor force, and more than half of its agricultural sector. The country has about 44,000 coffee producers, about 97 percent of them are farmers with very small plots of land, so helping these farmers is an essential part of a strategy to reduce poverty.
LWR Farmers Market Coffee employs a farmer-direct model pioneered by THRIVE Farmers that will expand LWR's work to help coffee farmers break the cycle of poverty, so they can feed and support their families with greater economic stability. In this farmer-direct approach, THRIVE Farmers partners directly with coffee farmers, providing a stable and higher price for coffee up front with larger profits after the coffee is sold.
"Many coffee farmers in the developing world are living in extreme poverty and have difficulty meeting their families' daily needs and sending their kids to school. They often are unable to access markets that give them a stable, predictable and higher price for the coffee they grow—and that's exactly what this partnership provides. It's all about the farmers and their families," said Daniel Speckhard, LWR's president & CEO.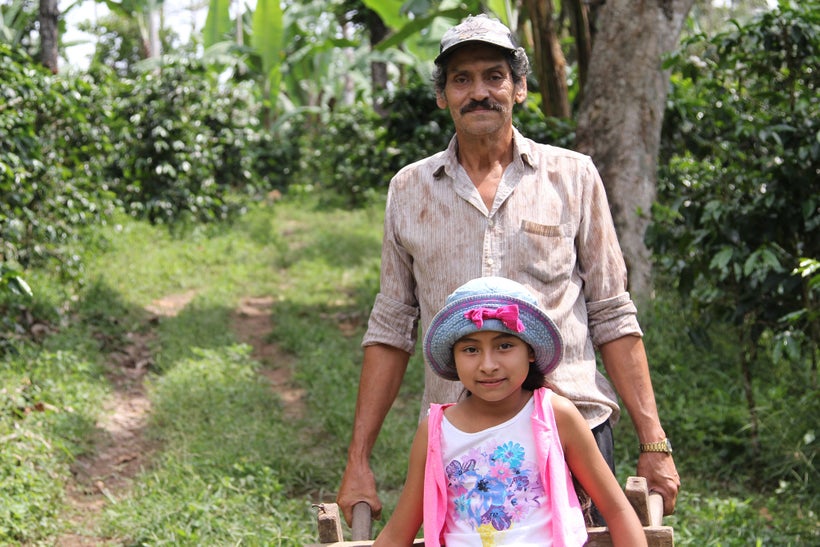 With LWR Farmers Market Coffee, farmers aren't just suppliers of coffee beans, they are partners in the coffee business.
"For decades, Lutherans have demonstrated dedication and compassion to empowering small-holder farmers around the world. THRIVE Farmers was founded for this very reason, to empower farmers, and our passion is to find and open new markets for them. The partnership with LWR will bring this opportunity to many new farming communities," said Ken Lander, co-founder and Chief Sustainability Officer of THRIVE Farmers.
Through their purchases, consumers will also be supporting and strengthening the work of LWR. For every pound of coffee purchased, THRIVE Farmers will donate 80 cents to LWR's continued efforts to reach out to farmers around the world.
Just as local farmers markets create closer connections to those who grow our food, LWR Farmers Market Coffee forges a bond between the people who grow coffee and the consumers who enjoy the finished product.
"Coffee gives us life. Coffee is medicine," Gustavo says. "If the world is passing you by, enjoy a cup of coffee — then get back to it!"
Calling all HuffPost superfans!
Sign up for membership to become a founding member and help shape HuffPost's next chapter
This post was published on the now-closed HuffPost Contributor platform. Contributors control their own work and posted freely to our site. If you need to flag this entry as abusive,
send us an email
.