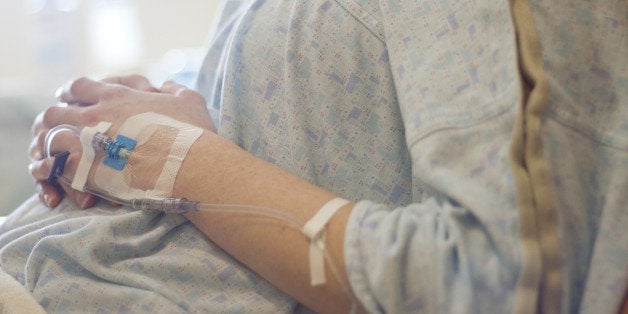 Today I was given news that has turned my world upside down...
On Monday morning (February 10, 2014) I woke up feeling like I had wind trapped under my rib on the right hand side. It was pretty painful, but I know that trapped wind can be. I was due to see my friend Carlyle Jenkins, a brilliant chiropractor at 9 a.m. to adjust my pelvis, which periodically slips out of alignment due to a prior riding accident and makes me very uncomfortable.
I made my way over to his practice in Harley Street and by the time I got there, the pain was intense. We agreed that I would go back and see him later in the day and that I would try to keep moving to help move what we thought was trapped wind. So I walked from Harley Street back to my flat on Grays Inn Road, which is about a mile and a half away. The pain got worse and worse until as I neared Grays Inn Road, I could barely walk as the pain was so intense and people were stopping to ask me if I was OK. All I could think was that I needed to get to the doctor's, which is a few doors up from my flat. Maybe they could give me some muscle relaxants.
I managed to get into the doctor's office and collapsed on the floor in agony. They called an ambulance. I was taken to University College Hospital and given gas and air to try and help the pain but nothing touched it, I wailed in agony as the spasms kept coming and coming. At the hospital, I was given a cocktail of strong pain relievers, which helped for a few hours.
My blood was taken and later that day, I had an ultrasound, which showed changes in my liver. That night, I was beside myself with agony and nothing would ease the pain, the spasms were relentless. The only position I could bear to be in was standing upright, but by 5 a.m. I was exhausted.
The next morning I was booked for a CT scan and told that my blood tests had come back showing liver dysfunction and that my inflammation indicators were high. I knew that things weren't looking good, I just didn't know what particular bad news I was going to get.
I went for my CT scan and awaited the results. By now, the acute pain team had been to see me and managed to get a cocktail of drugs that were able to manage my pain.

I woke this morning (Wednesday, February 12, 2014) feeling very apprehensive about the news I was about to get, my gut instinct was telling me that I probably had cancer in my liver. I ate some breakfast and then was immediately sick, which I think was because I knew I was about to get bad news.
The surgical team came round to see me at 9 a.m. and delivered news that turned my world upside down. Just for a moment, everything went in slow motion. They told me that I have cancer in both my liver and my lung. Typing those words is really hard. It doesn't seem real. How could this happen when I have worked so hard to change my life over the past 18 months since I finished breast cancer treatment? I eat a clean, healthy diet, I am fit and healthy and exercise regularly, I am physically stronger than ever and I am happy. My life is unrecognizable to the one I was living before I got breast cancer.
But cancer doesn't care about that. I am 36 years old and have just had my third cancer diagnosis in three years and this one is much, much more serious, I have secondary breast cancer. It's not curable.
What is different this time though is that I have the most amazing support network of people that I have mostly met within the last 18 months. I have a boyfriend who, although we are in the early stages of our relationship, is a total rock and amazingly supportive. My family and friends have dropped everything and rallied around me. My hospital bay has been like Piccadilly Circus with all of the people who have been to see me and my phone has been constantly buzzing with calls and texts of support. My Mum and Stepdad travelled four and a half hours each way to come and see me and be with me and my sister is doing the same tomorrow. Never in my life have I felt such an overwhelming feeling of love and support and belonging and the reason why is that I have opened myself up and shown my vulnerability. I have stopped being the tough girl and stepped into my real, messy, open, vulnerable self.
So while I have the biggest battle of my life on my hands and I am terrified about the road ahead, I feel truly blessed that the universe has placed so many amazing people in my life to carry me through this.
I did not blog throughout my last cancer journey and I regretted that. So this time, I am going to share my journey in my blogs. I am going to share my fear, my pain, my vulnerability and my strength. I am going to share the dark times and the happy times. I hope that in helping myself by sharing, I will also be able to help others. You can find my daily blog on www.hannahfoxley.com and I will post highlights here twice a week.
The great irony is that I am in the current (March 2014) UK edition of Cosmopolitan, posing naked to show my mastectomy scars, in a bid to help other women feel better about their bodies. The article was shared in The Daily Mail Femail online last week and I received amazing comments from people who said that I was a role model and that I had given women going through treatment great comfort, courage and strength. The article was also run in The HuffPost US, UK and Canada and received fantastic feedback. After inspiring so many others, I find myself fighting for my life.
You may not find what I am going to share easy to read, but I am going to share it exactly as it is.