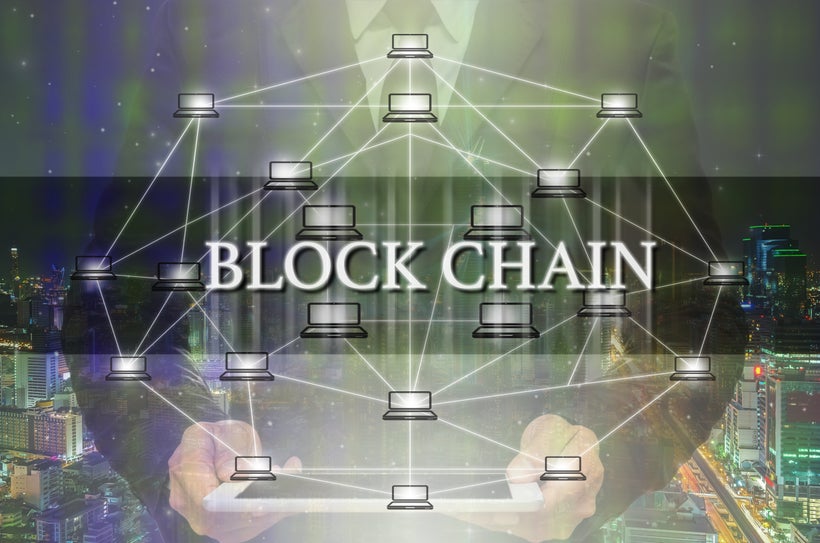 Gamers and developers are now turning towards the blockchain to redefine a billion dollar industry. Today, digital gaming accounts for 87 percent of the industry's $108.9 billion annual revenue. Yet as digital disruption continues, new technologies are needed to sustain industry growth, development and solve certain problems.
Common issues currently facing the gaming industry deal with censorship, third-party interference, fraud, budgetary constraints and more. The benefits associated with blockchain technology, however, can offer a solution to many of these problems. After all, a blockchain serves as a digitized, decentralized, public ledger for all cryptocurrency transactions. And, a blockchain-based platform is built entirely on trust and provides full transparency of every transaction that has ever taken place by any person associated with the network.
The Benefits of a Decentralized Gaming Ecosystem
Blockchain technology has the potential to transform the entire gaming ecosystem, ranging from creating more secure, instant and transparent payments to connecting gamers and developers from across the globe.
For instance, Game Chain System - also know as "GCS" - is a gaming distribution platform based in China that is known for connecting game developers with gamers. GCS is now using blockchain technology to create a decentralized marketplace to help game developers create video games that are not outlawed by censorship or third-party interference. GCS, whose platform has over 20 million users, expects to grow the company with the $35 million recently raised in their ICO (Initial Coin Offering).
"GCS's innovative blockchain approach to the gaming exchange will drive a new level of engagement and competition to the exciting world of gaming. We plan to grow GCS by investing in in dev teams to make titles on our platform and by allowing users to upgrade components within the game itself. The $35 million we raised during our ICO will allow for incredible collaboration and growth. This will provide access to great titles for gamers everywhere, while bringing exposure to the developer community," said GCS's CEO, Lianwei Ling.
GCS's blockchain-based platform also ensures more secure payments for both developers and gamers. This is due to the transparency of transactions made on the blockchain, as this technology allows every transaction and balance to be seen by all users on the network. As a result, payments made on the blockchain are much more secure and practically impossible to tamper with.
Additionally, GCS supports both Bitcoin and Ethereum. This is especially relevant considering that Steam, a leading digital distribution platform, just announced that they are no longer accepting Bitcoin as a payment method. By accepting forms of cryptocurrency, GCS, has created a decentralized marketplace for in-game items.
With over 20 million users, GCS brings a huge opportunity that will allow gamers the ability to buy and sell both gamer-earned and published purchased goods for games on different platforms. This safe, instant and transparent marketplace would never have been possible without blockchain technology.
GCS also aims to expand the gaming industry's reach by using the blockchain to serve as a crowdfunding platform for gaming companies, which will help launch ICOs. Game developers can create their own token using the GCS template and players can then use these tokens to access video games on GCS. Users can also earn GCS's tokens, which are called "gamechain tokens" or "GCS." These are ERC20 tokens and can be used by developers to build poker games, sandbox games and much more.
The GCS token can also be used as an intermediary for other tokens on the platform. For example, take 2 games on the GCS platform, Game A and Game B. Tokens between the 2 games cannot be traded, but the GCS token can be used as a means of exchange. Users can also win GCS tokens inside the games that can then be used to upgrade to additional features, services, or virtual goods. The goal is to create a gaming ecosystem based entirely around a blockchain platform.
Just as blockchain technology is transforming a number of industries, the gaming sector is starting to realize the value that can be gained from the blockchain. By ensuring more secure, transparent and faster transactions, gamers and developers can take advantage of a digital goods marketplace that can be utilized on a number of gaming platforms.
The decentralized nature of this marketplace also guarantees that there will be no third-party interference or censorship. And by accepting cryptocurrencies such as Bitcoin and Ethereum, gamers now have more opportunity to access new games across the globe. Ultimately, blockchain technology will empower gamers to own their digital goods, boost transparency and connect users and developers everywhere.
Calling all HuffPost superfans!
Sign up for membership to become a founding member and help shape HuffPost's next chapter
This post was published on the now-closed HuffPost Contributor platform. Contributors control their own work and posted freely to our site. If you need to flag this entry as abusive,
send us an email
.