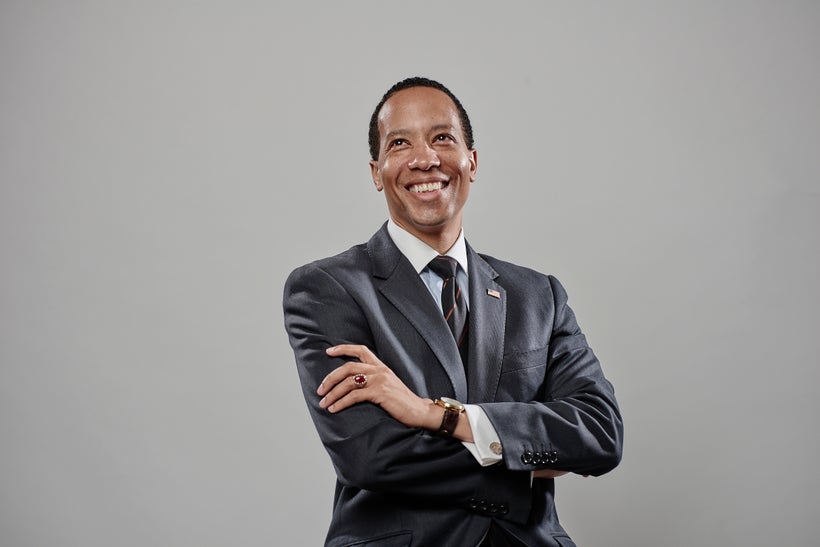 This week's stunning Blue Wave of Democratic election victories across the country, made an ordinarily bland off-year suddenly electrifying. Winning both gubernatorial races, and numerous downticket contests brought the Democrats squarely back into focus, as voters delivered a sharp rebuke to the young Trump administration and the GOP. Among the newly-elected last Tuesday night were Viginia's Danica Roem, the first transgender woman to become a state legislator, Andrea Jenkins, who is the first Black transgender woman admitted to the city council of a major city (Minneapolis), and Jenny Durkan, who will be sworn in as Seattle's first lesbian, and female, mayor. These are all historic triumphs (Roem's is especially notable, because she defeated an anti-LGBT opponent who authored Virginia's "bathroom bill" prohibiting trans people from using facilities consistent with their gender identity), and importantly, they point the way towards a real weather change in American politics going into next year's midterm House and Senate races.
That last item is not lost on a young, out candidate of my acquaintance from New York City, who is running for Congress in his own history-making campaign. That's James Felton Keith, a visionary of the 21st century, whose political career is just picking up steam. He's looking to win the House seat in the city's 13th Congressional District, which takes in Harlem, Washington Heights, and Inwood in Manhattan, as well as Norwood, Fordham Hill, and Bedford Park in the Bronx, as the first Black, bisexual politician to do so. He's got a real vision, too. "I've been pushing, writing, and advocating for economic inclusion," Keith tells me, "because there is a huge income gap in the city." His platform includes strong planks on healthcare, affordable housing ("in New York, housing is a civil right," he reminds me), and control over one's personal data, an issue Keith says is increasingly important in an age of vanishing privacy. "People need to have ownership of their personal information, what [they] contribute to our economy," the candidate says. In his conversation with me, Keith touched on the concept of a universal basic income—something that's being tried out in Europe—as an economic stimulant, and free education at public universities, funded by big-ticket taxes on financial institutions. Radical, perhaps, but in this political climate, I think we need radical.
Keith, however, is no "tax-and-spend" candidate, as the GOP often characterizes progressives. A successful economist, entrepreneur and author, he served as chairman of the Personal Data Trade Association, and his book, Personal Data: The People's Asset Class is his treatise on the value of data ownership in a technological economy. Never far from his heart is the LGBTQ community of color, and with them in mind, Keith co-founded the SLAY TV network with filmmakers Sean and Terry Torrington. "It gives us a real voice in entertainment," Keith confides, "and it lets us see ourselves on TV."
I noticed equality seems to be the common thread running through all of Keith's endeavors. Even as President Trump moves towards a more separate, unequal society (as the 1960s Kerner Commission famously warned), taking actions such as repealing Obamacare, or banning transgender troops from serving in the military, Keith sees a different America. "Everyone has value," he says, and that's something too many occupants of the corridors of power tend to forget. Keith is challenging fellow Democrat Adriano Espaillat, a freshman incumbent, and Jefferson Thomas, a local realtor. No Republicans have yet declared their candidacy, although rapid gentrification will likely produce a GOP contender. Keeping longtime area residents in their homes, as rents and home prices soar, is a priority for Keith, who notes, "[Espaillat] has no incentive to stop gentrification."
Beyond economic imbalances, anti-LGBT legislation is on the rise, and anti-LGBT elected officials are running in numbers unprecedented since the 1970s. This gives Keith's candidacy special meaning as the midterms approach. I see in the rhetoric of Trump and his supporters, a return to the dark days when LGBT people had to hide themselves, from the law and society. If the LGBTQ community is ever to have a true seat at the American table—gains like marriage equality notwithstanding—it will come from having people like Keith on the floor of Congress, giving a voice to those whom others seek once again to silence.
Once upon a time, a JFK of the mid-twentieth century was elected to Congress on a platform including housing, healthcare, and economic inclusion, just like this modern-day JFK is doing now. History often turns on bright, diligent individuals like these, who see in public service the opportunity to make positive changes, and redirect the national discourse along the way. In James Felton Keith, I see just such a candidate—a politician, to be sure, and like all politicians, one with the goal of election and re-election—but one who is unafraid to be bold and, I daresay, radical. Again, though, I think we need it radical.
Calling all HuffPost superfans!
Sign up for membership to become a founding member and help shape HuffPost's next chapter
This post was published on the now-closed HuffPost Contributor platform. Contributors control their own work and posted freely to our site. If you need to flag this entry as abusive,
send us an email
.