In 2005 when we first walked into those dusty villages in Malawi, where people were hungry because their cornfields were dried up and many were dying from AIDS, TB and malaria, we of course wanted to help. But we didn't know how to help.
To make matters worse, we now realize that we didn't know how much we didn't know how to help.
The Norm in Charity
The norm in charity is to find a specific need, come up with a specific strategy and carry out a specific intervention. That's how charities operate, especially the big organizations and foundations. When you apply for grants, they all demand this: Be specific!
Over the years, we've learned that there's much more to "helping others" than meets the eye.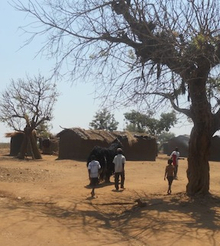 We realized we needed to make mistakes, so we could learn from them. We needed to be brutally honest when evaluating our impact. And we needed to be brave -- or stubborn -- to try new strategies.
We were able to do this hands-on learning because our small band of supporters allowed us the time and the freedom to learn the hard way. To really think about the art and science of global charity.
To find the value of not being specific.
A Dynamic Growth
Our projects in Cambodia and Malawi are now booming. So much is happening that we can't keep track of everything. Sustainable farming, organic composting, making manure out of human waste, cultivating thousands of trees, income-generating activities that profits the community, huge strides in youth group outreach, innovative adult literacy programs, children's schooling, music, arts, sports, human rights...
What's fueling this dynamic growth of our work? It's not outside money per se -- our grants are very small.
It's not outside expertise nor is it a new gadget or device. It's not really any specific intervention at all.
What fuels this growth is the vibrant spirit of the communities themselves. The communities believe that they can be the drivers of their own futures.
The Face-to-Face Intervention
If I had to describe our Face-to-Face intervention, I'd say it's the process of developing community spirit by nurturing the values of community ownership, compassion and self-reliance. And you nurture this spirit by first developing relationships.
Developing relationships can take years. It takes time to build trust and honesty, to strengthen relationships between charity and community and between people within a community. But once these relationships are established, that's when community spirit starts to take root. And then things can start to bloom.
But this long process -- this rather boring intervention -- this is the step that global charities too often neglect.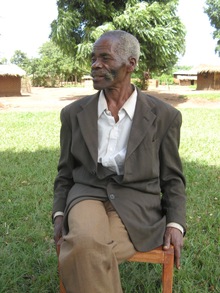 The Chadika GVH
Let me introduce you to one man with whom we've developed a wonderful relationship over the past few years. In spite of his worn out shoes, his threadbare jacket or his inability to read or write, he is in fact the most important person in the district. He is the Group Village Headman, or GVH, in a community called Chadika, and he's the tribal leader of well over 50 village chiefs. The Chadika GVH attends every meeting we have -- and we have lots of long meetings because enabling discussion is how F2F works.
The Chadika GVH is a good listener. And he's a great talker. In fact, he talks like a preacher, with arm movements, pauses, changing the tone of his voice and inviting responses from others. He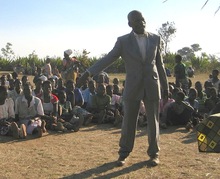 talks about honesty, about being kind to each other, about not being afraid to entertain new ideas and not being afraid to try new things. He wants people to take responsibility. He knows that community ownership leads to community dreams.
The Chadika GVH is taking his community into truly exciting territory. This man -- just a few years ago the chief of a community stricken by drought, floods and disease, is leading his village full throttle into permaculture. Permaculture is the epitome of combining self-reliance, land stewardship, living within one's means and living in harmony with one's environment.
For example, if you live in an arid environment, corn may not be what you should grow. If you need water, you shouldn't simply drill a well or take water from the river -- if everyone did that, soon there would be no water for anyone.
What a profound shift of a collective mindset! Chadika is on their way to creating a carbon footprint that few places in the West can match. Chadika's principles of:
good land stewardship = good community = good quality of life
is a model that is sustainable, replicable and affordable.
Scaling Up
Face-to-Face is now being recognized by the United Nations, perhaps because we're working from the ground up. The challenge now is how to scale up. Instead of tens of thousands of people, how can we scale up to impact hundreds of thousands of people, and still keep our integrity and principles.
We know we can nurture community ownership. But foundations and corporations, please don't make us dwell on specific goals in your grant proposals. And please don't look at our mostly volunteer staff in Brooklyn and our non-academically qualified staff on the ground and judge us as not being able to get the job done.
Google just wrote a check for $2.4 million to GiveDirectly, an organization that believes that giving out money to individuals in Kenya without restrictions is the way to go. That really upsets me. I'd love 5 minutes with Google. Or with any large company or foundation. I'd explain that giving to individuals is not the way to build a community.
I'd say that Face-to-Face will continue working day and night to nurture communities to believe in themselves. To be confident that they can transform their villages into the best place that they would want to live their lives in.
And in the end, we all will have learned so much.
Calling all HuffPost superfans!
Sign up for membership to become a founding member and help shape HuffPost's next chapter