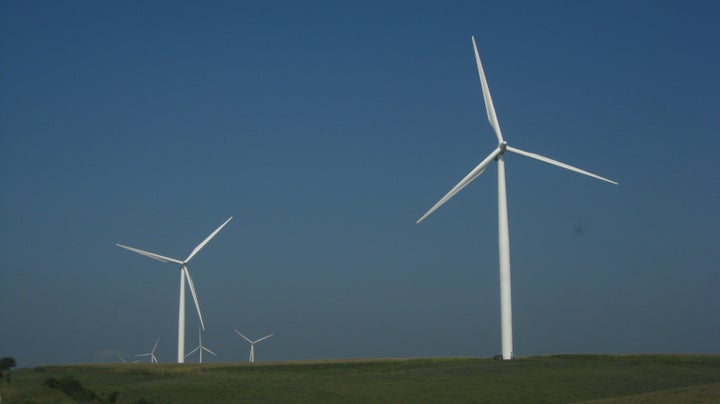 The letter is the first step in a larger Wyoming Wind Coalition of electric utilities, wind developers, business and economic development organizations, infrastructure authorities, and trade associations in the state with a shared vision and common message for the state's future.
This is a big and growing market opportunity that Wyoming should pursue aggressively. Doing so will ensure Wyoming capitalizes on its' world class wind resources.
A strong first step towards this goal would be to pass a resolution signifying a new day in Wyoming for wind and renewable energy. The resolution would send a direct signal to the market, yielding new investments in the state, creating new jobs, and generating new economic growth. Wyoming has helped other energy resources get developed, for instance suspending the severance tax on uranium. Wind should also be incentivized. JHCGA's letter recommends the following policy recommendations to Wyoming's state legislature. We believe these policies will help catalyze a new day for wind energy in the state:
Reinstate the sales tax exemption on wind energy equipment;
Streamline local and state permitting procedures for wind power development and transmission, become a strong advocate for streamlining federal permitting rules under the NEPA;
Institute workforce training programs in wind power engineering, construction and manufacturing;
Provide support through the Wyoming Infrastructure Authority (WIA) for the negotiation of power purchase and off-take agreements;
Promote level playing field for renewable energy with rural electric cooperatives;
Consider loan guarantees: utilize WIA's authority to issue bonds to finance infrastructure and increase this authority to equal that of the Wyoming Pipeline Authority at $5 billion;
Provide advocacy relative to grid integration and the creation of Regional Transmission Organizations (RTO's);
Encourage leadership in D.C. to adopt and advocate for renewable development.
These recommendations are offered in the spirit of Wyoming's future – the jobs the state needs to create and the new economic growth needed. A new day in Wyoming for wind energy will not mean the end of coal in Wyoming. Rather it will mean that Wyoming makes serious strides to achieving economic diversification and becomes a national leader in the energy that will power the future.
Related
Popular in the Community