It's the billion-dollar, female dominated industry you've probably never considered: romance novels. Largely written by women for an audience of women, these sexy, romantic novels that always end happily are the second largest category of fiction published and beloved by millions of readers around the world.
A new documentary, Love Between The Covers, provides an intimate, behind-the-scenes look at the passionate readers and writers of Romancelandia.
I interviewed Laurie Kahn, director and producer of Love Between The Covers, about how one decides to make a documentary about romance novels, her real life cast of characters and what she hopes you're thinking after you watch the film.
Historically, romance novels haven't received much attention outside of their own community. How did you become interested in romance novels and decide to do a documentary film about it?
As a documentary filmmaker, I want to bring the lives and work of compelling women to the screen, because women's stories aren't being told nearly often enough. I am also acutely aware that any industry dominated by women is typically dismissed as trivial and "merely domestic." My previous films – A Midwife's Tale and Tupperware! – are very different from one another, but they were both shaped by my desire to look honestly at communities of women who haven't been taken seriously (but should be), who deserve to be heard without being mocked.
When I learned that the romance fiction community is global, successful, and almost entirely female, that caught my interest. I began doing research, and I discovered a group of women who've built a remarkable community—and also a multi-billion dollar business.
What surprised you about the romance community? What do you wish people knew about romance readers and writers?
I was surprised when I discovered how broad the spectrum of romance is—all the way from evangelical Christian romance to BDSM. I was also surprised to discover that romance readers and writers typically meet one another online through their love of the same books, but they become a lot closer than fans in other fandoms. They have figured out how to transform online relationships into real-life, long-lasting meaningful friendships.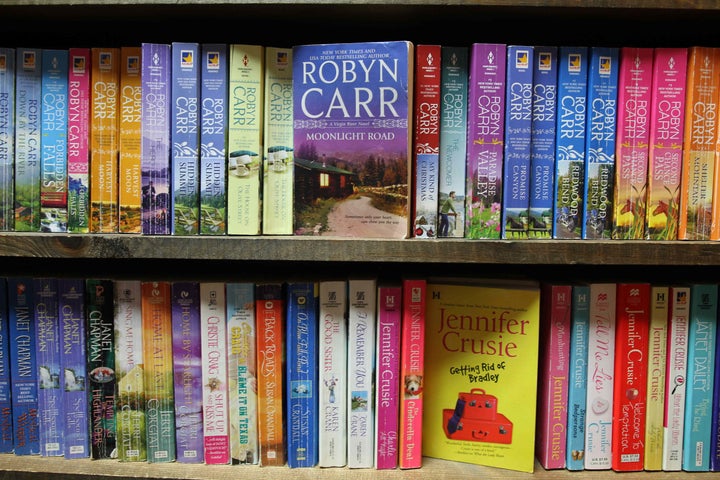 I think viewers will be surprised to discover that romance writers and readers have been pioneers in the digital revolution. They were early adopters of e-books, they figured out how to effectively use social media early on, and they were the first to master self-publishing. They have figured out how to survive and thrive in an industry that's changing at warp speed. How? By embracing new technologies to build communities, empowering themselves and others.
The film shows a variety of romance authors—from bestsellers to unpublished or self-pubbed, as well as authors of color or LGBT authors. Who are writers you featured in the film? What did you learn from them?
I wanted to find a broad range of characters, to challenge the two-dimensional stereotypes of romance authors and readers. I was looking for authors with diverse backgrounds and diverse day-jobs. After shooting dozens of interviews, I had to narrow down my list of potential main characters. And that was incredibly difficult, since so many of the women I'd been interviewing were funny, smart, and interesting.
The main characters we finally chose to follow in Love Between the Covers are: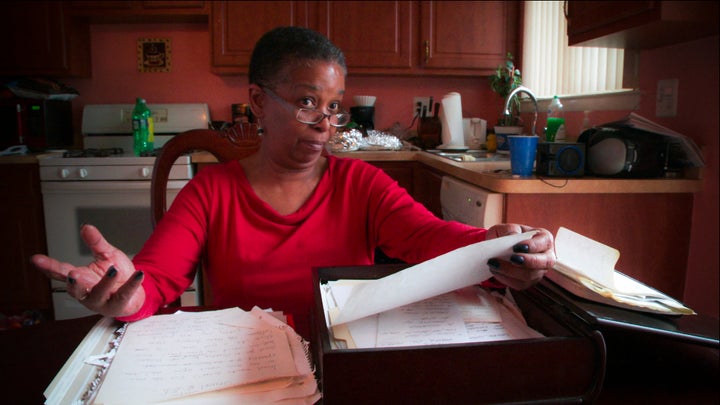 But lots of other writers play important roles in the film. We got terrific interviews with Jayne Ann Krentz, Jennifer Crusie, Robyn Carr, Brenda Jackson, Suzanne Brockmann, Bella Andre, Sherry Thomas, Kristan Higgins, Jill Shalvis, Jodi Thomas, and many more. For a list of all of the authors we interviewed, you can check out lovebetweenthecovers.com/main-characters.
How can people watch Love Between The Covers?
Love Between the Covers will be available for pre-buy on Amazon and iTunes on July 5. On July 12, the film's official release date, it will be available for purchase at Amazon, iTunes, Google Play, X-box, VUDU, DirecTV, FandangoNOW, Kaleidescape, AT&T U-verse, cable on demand, satellite TV and many other platforms!
What do you want people to think about when they are leaving the theater?
I want people to realize how deeply ingrained we all are to dismiss anything that is by women, for women, and about women. I can't tell you how many times I heard from romance readers that complete strangers have looked over their shoulders on a train, or at the beach, and asked them, "Why do you read that trash?" I don't think that would happen to a man reading a mystery or a thriller! So why are romances singled out? I think it has to do with a devaluation of women's work, and a deep-seated fear of women's desires.
I want my audience to realize by the time the credits roll (or in the days after seeing the film) that romance fiction is one of the few places where female characters are always center stage, where women get what they want, justice prevails, and the broad spectrum of desires of women from all backgrounds are not feared, but explored unapologetically.
Watch the trailer for Love Between The Covers:
Related
Popular in the Community