Welcome back, spring! Watching last year's old and tired become this year's new and fresh is always invigorating for me. It's encouraging to see new flowers push up through the dirt, determined to succeed and grow. Very soon nests will be full of eggs and a new generation will break through to see what the world holds in store. In celebration of the young and fresh, here are three amazing educational organizations founded by very young people. Each of them are doing their best to insure that those coming up after them have new and better opportunities to grow and become whatever they can envision.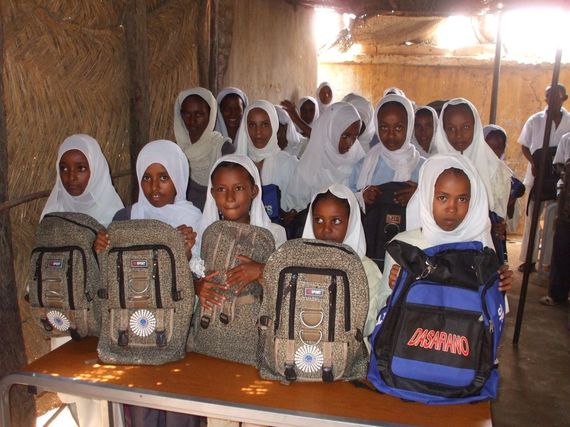 Lighting the Way focuses on making education accessible to girls in the Horn of Africa. Under the auspices of ARAHA (American Relief Agency for the Horn of Africa) Lighting the Way is an opportunity for young people whose families originate in East Africa to empower their African peers to get the education they need to avoid lifelong poverty. Founder Munira Khalif, 17 is the daughter of Somali immigrants who fled the war in 1992. She speaks of her grandfather who took the very unusual step of making sure his daughters received an education. "When I was growing up, my mom told me her own story of growing up in Somalia. My grandfather was a very revolutionary man in that he not only wanted to educate his sons, but also his daughters. My mom got that opportunity and passed that opportunity on to me. It put me in a position where I thought I had to give back." Munira said. She takes giving back extremely seriously and is one of nine recipients from around the world who received the U.N. Special Envoy for Global Education's Youth Courage Award. But not only is she a driving force for the power of education and options, she is herself a tremendous success story. She says "having parents who fled from civil war changes your entire perspective. That makes you realize the opportunities you have in the United States and use those to its fullest extent." And so she has. This spring Munira Khalif has been accepted to all 11 of the universities where she applied, specifically all 8 of the Ivy League schools including Harvard and Yale.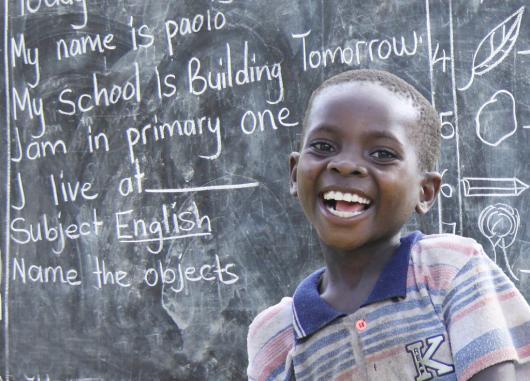 Building Tomorrow has a similar focus: education in East Africa. They emphasize community-built, locally-sustained primary schools and developing the local leadership necessary to make them work. Founder George Srour was a student at the College of William and Mary when he first visited Uganda as a United Nations intern. He believed there was a direct, effective way to help the children he met and the other underserved children in the area. Srour visited a dark, termite-infested school that nonetheless held several hundred students sitting on the dirt floor, eager for the opportunity to learn. As he was leaving, he heard a member of the school leadership mention the amount it would take to properly rebuild the structure: $10,000. "I did the math. If I returned to school and asked every student at William & Mary to give $1.81, we could give hundreds of kids the chance to learn in a proper, well-constructed building." The Christmas in Kampala campaign was a huge success and students raised almost $45,000 to fund the construction of a new school. After his success, Srour was awarded the inaugural Simon Fellowship for Noble Purpose so he could make school-building a full time job. Building Tomorrow is a continuation of Christmas in Kampala, encouraging and empowering young people to make a difference in their global community. In 2014, in partnership with Educate A Child and as part of the Clinton Global Initiative, Building Tomorrow introduced Educate51k, its five year, $12 million plan to provide a safe, local, permanent, quality and supportive learning environment for 50,980 out-of-school children in rural communities across Uganda.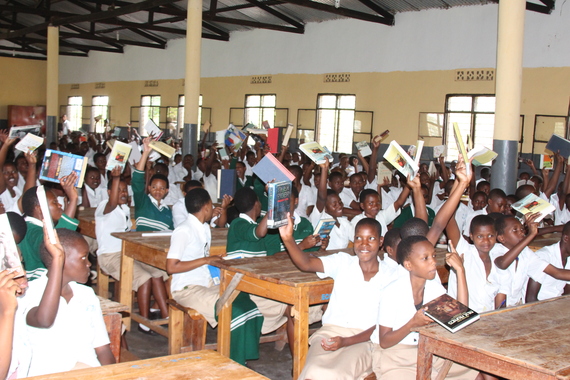 Isaro Foundation quite simply wants Rwanda to become "the most educated nation in Africa". Founder Jean Leon Iragena knows it will take a lot of work, but he knows it will be worth the struggle. "My father, who was a mathematician, died when I was five," Iragena said. "My mother had a very limited education, but she knew where the richness comes from - knowledge. She struggled so my brothers and I could go to school, so we struggled by studying hard to make sure her money was not spent in vain." Her money was not, his exceptional scores on the national exams won him a presidential scholarship to attend University in the US. At 19 he became the youngest published author in Rwanda. "I found it difficult to find an editor and a publisher in Rwanda where society does not like to read and write. I realized there was a problem, and I started thinking about how I could be a part of the solution." When he arrived in the U.S., he said, "I quickly saw that Americans like to read and write. I began thinking about how I could take that culture to my country." During his freshman year, he began researching how he could start a foundation to foster a love of reading and writing in his homeland. With the support of other alumni from Millsaps College he created Isaro Foundation to improve the reading and writing skills of Rwandans. The foundation organizes books, reading and writing competitions, creative writing training for teachers, and sponsorship for young Rwandan writers. They have also developed a pilot program with Amazon to provide Kindles loaded with a wide variety of books.
How can we not be inspired by these young people? They are so full of enthusiasm, so certain they can make a difference, I think they can teach us so much about what is possible if we believe in change.
REAL LIFE. REAL NEWS. REAL VOICES.
Help us tell more of the stories that matter from voices that too often remain unheard.