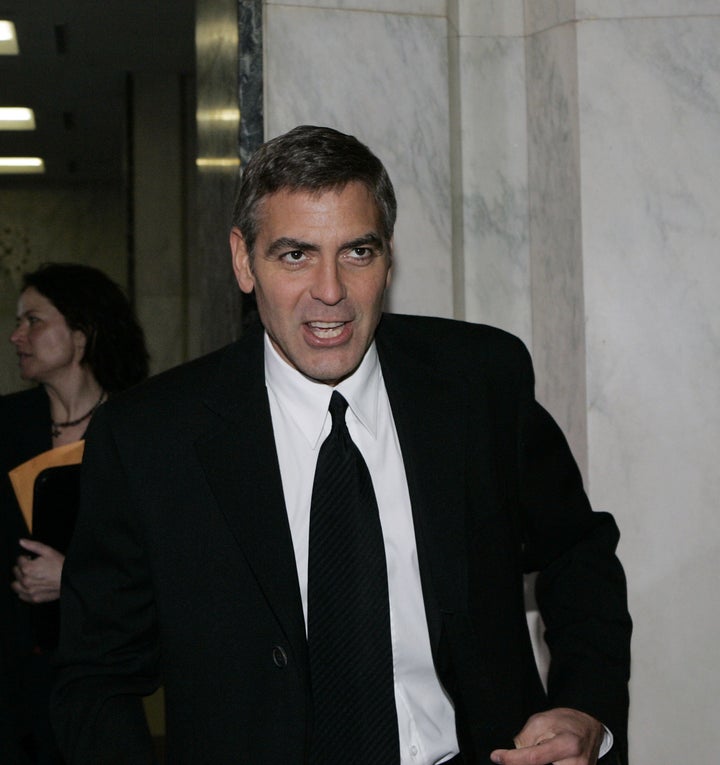 Here it is, another family holiday for singles to deal with. My kids usually spend July Fourth with their remarried dad, and while I'm on good terms with him, I'm not a part of the post-millennial reality that includes exes invited to the table; it's easier to do that when all parties are recoupled. That's ok by me.
Out of frustration I came up with a breakthrough idea, and maybe Huffpost -- a bastion of progressive ideas and champion of change, and headed by a solo -- is just the place to launch it.
Our great country honors just about everybody: couples on Valentine's Day, mothers, fathers, grandparents, secretaries. presidents, laborers. Even groundhogs. How about a tribute to independents who bear the burden of higher per-capita taxes, single supplements, tables by the toilet, awful blind dates, pitiful looks by passersby as we walk alone in the evening, and endless questions about our happiness? Those of us ignored by couples and diminished by right-wing evangelicals. We need to be recognized, and yes, even honored.
Herewith some suggestions to create a new American holiday, finally acknowledging the sacrifices and accomplishments of about half of our adult citizens. I call it Independents Day.
Proposed date
July Third, the day before the other Independence Day. The two would be symbiotic. People could celebrate with independents the first day and larger groups the next.
Ways to celebrate
A downtown parade in New York's meatpacking district could feature floats with animatronics, honoring iconic independents throughout history, such as President James Buchanan (unfortunately rated the worst in history, not counting Dubya), and alone-time appreciators Henry David Thoreau (who went to the woods), Henry James (who went to England), and Emily Dickenson (who pretty much stayed in her room). The parade would climax with in-person solo notables, maybe Ralph Nader, Gloria Steinem, Condi Rice, Derek Jeter and Supreme Court Justice David Souter. And a bunch of single young things, of course, would wave happily for eye-candy.
Music could be programmed on individual iPods, so that everyone could march to their own drummer, so to speak. TV marathons that day and night could focus on past and present shows featuring singles, such as That Girl, The Mary Tyler Moore Show, Sex and the City, and The Bachelor. (We draw the line at Flavor of Love!)
Happy Hour would be extended to Happy Day at bars and restaurants, in gratitude for loyal single patrons, who would be given choicest seating, for a change.
A poem with a theme glorifying solitude would be written and read by the poet laureate (Who is the poet laureate? Do we still have one? Maybe we should skip this one.)
Appropriate party drink/food: Fried chicken, burgers, watermelon and strawberry shortcake are traditions for The Fourth. But there's plenty of choice left. Distinctive fare for Independents Day might include Appletinis, pomegranate margaritas, screw-topped mini wines, Stella Artois beer chugged from the bottle, Boca protein burgers, Chinese take-out, microwave-warmed pizza, and Ben and Jerry's spooned from the carton.
Appropriate gifts: With so many family events over the years, solos usually give more gifts than they receive, so gifting independents should be a part of our holiday. Some ideas: a subscription for match.com, a cat, a full- body massage, a small George Forman grill, a complete set of china, silver and crystal for one, video games, sex toys, a book of crossword puzzles, handyman services for a year. And the best bling for a single gal, a solitaire right-hand diamond ring.
Branding
Logo: That solo lady in the harbor, The Statue of Liberty, holding a sparkler instead of a torch, symbolizing the sparkling personas we often present when we wish we were somewhere else.
Bumper sticker slogan: "I vant to be alone," actress Greta Garbo's supposed wish
Theme song: "Miss Independent" by Kelly Clarkson.
Colors: Puce, ecru, chartreuse and heliotrope (representing independent taste). Besides, red, white and blue are taken.
Possible spokespersons: George Clooney and Arianna Huffington (or George Clooney and any single female).
Arianna, how about catching the wavelet? And Senator Obama, how about a shout-out to our country's many patriotic single citizens, establishing Independents Day as part of your platform? For sure you would lock in lots of independent voters.
I'm sure there are better ideas out there, but I'm just starting the movement. (And my tongue is stuck in my cheek.) Meanwhile I'm going to buy a little flag to stick in the pot of impatiens by my front door, wash some blueberries, and listen to the cast album of 1776!
Until there's a Third, I'll go with the Fourth.
Lea Lane, happily independent, is founder/editor of sololady.com