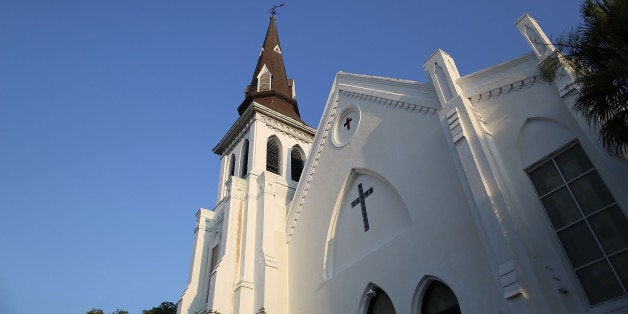 A little more than fifty years ago in the University of Oslo's auditorium, Martin Luther King, Jr., offered this powerful insight into humanity: "Some years ago a famous novelist died. Among his papers was found a list of suggested story plots for future stories, the most prominently underscored being this one: 'A widely separated family inherits a house in which they have to live together.' This is the great new problem of mankind. We have inherited a big house, a great 'world house' in which we have to live together - black and white, Easterners and Westerners, Gentiles and Jews, Catholics and Protestants, Moslem and Hindu, a family unduly separated in ideas, culture, and interests who, because we can never again live without each other, must learn, somehow, in this one big world, to live with each other." Dr. Martin Luther King, Jr's Nobel Peace Prize Lecture, "The Quest for Peace and Justice" (also called "World House" speech), December 11, 1964.
Dr. King's illustration of how we are called to live together in this "world house" continues to inspire and challenge people of faith fifty years after he spoke these words. We were reminded of King's words in the days following the terrorist killing of nine Christians in Emmanuel African Methodist Church in Charleston, South Carolina.
Many people of faith know the call to "rejoice with those who rejoice and to weep with those who weep" (Romans 12:15). When others suffer, we suffer with them. None of us will know the fullness of justice until there is justice for all.
Loving our neighbors means grieving with those who grieve. It also means working, for the long haul, to end racism, racial violence, and gun violence. As a nation, we need to find a new, kinder, more hospitable way to live together in this world house we share.
While some lift up the importance of the Second Amendment, people of faith need to pay more attention to the Second Commandment: Don't make idols! When our love of guns becomes more important than our concern for thousands of people who lose their lives each year in the U.S. to gun violence, we have a spiritual problem as well as a practical one. Good summer reading for all is "America and Its Guns: A Theological Expose" by James E. Atwood. As Carolyn wrote in an earlier hymn,
"O Lord, forgive our nation's sin:
We judge the one with different skin.
We turn from those we should embrace;
We count on guns instead of grace."
A few days after the shootings, Carolyn wrote a new hymn to a beautiful old hymn tune; her words were quickly shared by email and Facebook postings. Joshua Rothman of The New Yorker magazine did a wonderful story on the hymn's creation and use. Since it was written, just days ago, the hymn has already been sung in many churches throughout the USA, Canada, England, Scotland, Australia and South Africa. Warren Cooper, an activist artist, producer & 21 yr host of the NPR Gospel Music Radio Program OVATIONS, did a beautiful recording of it. Christians around the world lifted up grieving people as they sang this hymn. May we have the strength and grace not only to sing, but also to work together for an end to racism and gun violence.
They Met to Read the Bible
ST. CHRISTOPHER 7.6.8.6.8.6.8.6
("Beneath the Cross of Jesus")
They met to read the Bible,
they gathered for a prayer,
They worshiped God and shared with friends
and welcomed strangers there.
They went to church to speak of love,
To celebrate God's grace.
O Lord, we tremble when we hear
What happened in that place.
O God of love and justice,
we thank you for the nine.
They served in their communities
and made the world more kind.
They preached and sang and coached and taught,
And cared for children, too.
They blessed your church and blessed your world
With gifts they used for you.
We grieve a wounded culture
Where fear and terror thrive,
Where some hate others for their race
And guns are glorified.
We grieve for sons and daughters lost,
For grandmas who are gone.
O God, we cry with broken hearts:
This can't continue on!
God, may we keep on sowing
The seeds of justice here,
Till guns are silent, people sing,
And hope replaces fear.
May seeds of understanding grow
And flourish all our days.
May justice, love and mercy be
The banner that we raise.
Tune: Frederick Charles Maker, 1881 ("Beneath the Cross of Jesus")
Text: Copyright © 2015 by Carolyn Winfrey Gillette. All rights reserved.
New Hymns: www.carolynshymns.com
REAL LIFE. REAL NEWS. REAL VOICES.
Help us tell more of the stories that matter from voices that too often remain unheard.