Gaylyn is a daughter, a sister, and so much more. She works full-time and enjoys volunteering for local organizations, dancing, yoga, and reading. Gaylyn is a successful, happy, beautiful young woman. But what many don't know is that she has an ostomy bag, making her one of 750,000 Americans living with an ostomy.
Gaylyn was diagnosed with an inflammatory bowel disease (IBD) when she was 14 years old. The summer before she entered high school, she began experiencing intense abdominal pain, diarrhea, and significant weight loss. She went to her doctor and after some diagnostic tests was diagnosed with a severe case of Crohn's disease -- a painful, medically incurable disease that attacks the digestive system.
To treat her disease, Gaylyn's doctor prescribed a regimen of corticosteroids, a biologic therapy, and an immunosuppressant. However, she became immunodeficient, developed shingles twice, and lost all of her hair. Despite these complications, she stayed on the medications for years, hoping they would start working and her pain might finally subside. After exhausting all medication options and living for a decade in excruciating pain, she needed surgery to regain some quality of life.
The road wasn't an easy one. Between 2005 and 2011, Gaylyn had three surgeries to treat her disease, with the final one leaving her with a permanent ostomy. During that surgery, she had her colon and rectum removed and an ileostomy (surgically created hole) was created in her abdomen for the elimination of waste.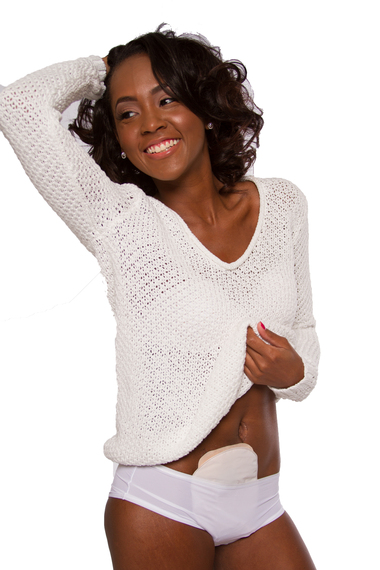 "My quality of life improved, hope resurfaced, and something that I least expected to emerge from this surgery grew stronger -- self-love," Gaylyn said.
Despite the stigma surrounding having an ostomy, Gaylyn says that having her colon removed was the best thing that has happened to her. She is not alone in her sentiments -- we hear frequently from patients who say that having an ostomy turned their life around. For example, Meg, a 23-year-old ulcerative colitis patient, says having an ostomy enabled her to "regain her independence."
Diagnosed with ulcerative colitis when she was just two years old, Meg lived for 17 years with a j-pouch (an internal waste reservoir) before having it reversed in 2013 and turned into an ileostomy.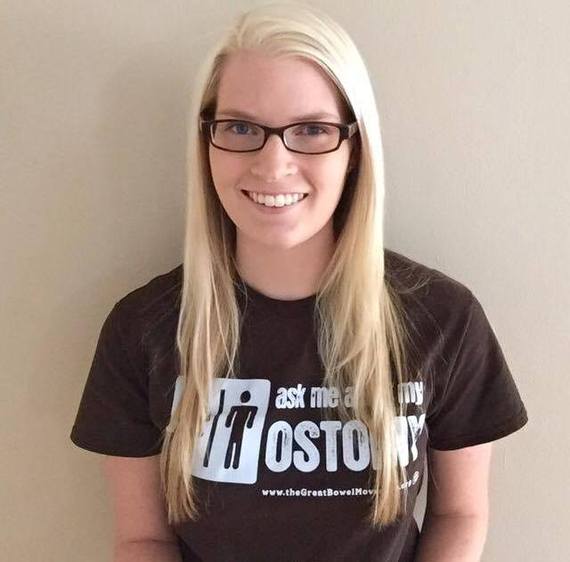 "Having a stoma has given me more freedom, confidence and opportunities in life that I didn't have before. I still have my battles, but living with an ostomy bag gives me the tools to keep going," said Meg.
As seen in the cases of Gaylyn and Meg, ostomies can alleviate debilitating pain caused by diseases like Crohn's disease, ulcerative colitis, diverticulitis, colon cancer, and more, and lessen the frequency of hospitalizations. The benefits of ileostomies, colostomies, urostomies, and more are plentiful; however, regardless of the positive impact on a patient's quality of life, there is a significant stigma surrounding these life-saving devices.
People often speak negatively about them, perpetuating myths such as "people with ostomies smell," "only old people have ostomies," and "you can't be physically active with an ostomy." These myths couldn't be farther from the truth, and perpetuating them can be extremely harmful and isolating to the patients who are already benefiting from an ostomy.
October 1 is World Ostomy Day -- I encourage everyone to use this day to raise awareness about all types of ostomies and combat the misinformation and stigma that exists by showing that having an ostomy is not an end, but rather a new lease on life.
Related