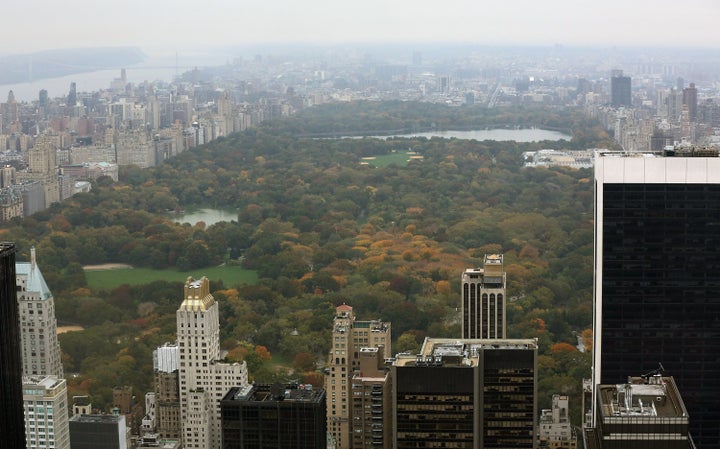 John Paulson's recent $100 million gift to New York's Central Park, the largest bequest ever to a city park, has drawn considerable praise and, surprisingly, some blowback (the old "no good deed goes unpunished" scenario). The 843-acre park, originally designed by Frederick Law Olmsted, Sr. and Calvert Vaux, is one of the world's most visited tourist attractions, with nearly 40 million people annually (four times the number of visitors to the National Mall in Washington, D.C.). The gift is important in two ways -- it directly benefits the park and the Central Park Conservancy (CPC), which manages the park and raises 85 percent of its operating budget, and it impacts public perception. This gift places the park and designed landscapes on the same plane with other philanthropic beneficiaries -- cultural institutions including museums, libraries and performing arts centers, medical facilities, universities, etc. This helps elevate the understanding of landscape's fundamental role and value, and it could also spur similar acts of philanthropy for other parks in New York and around the country.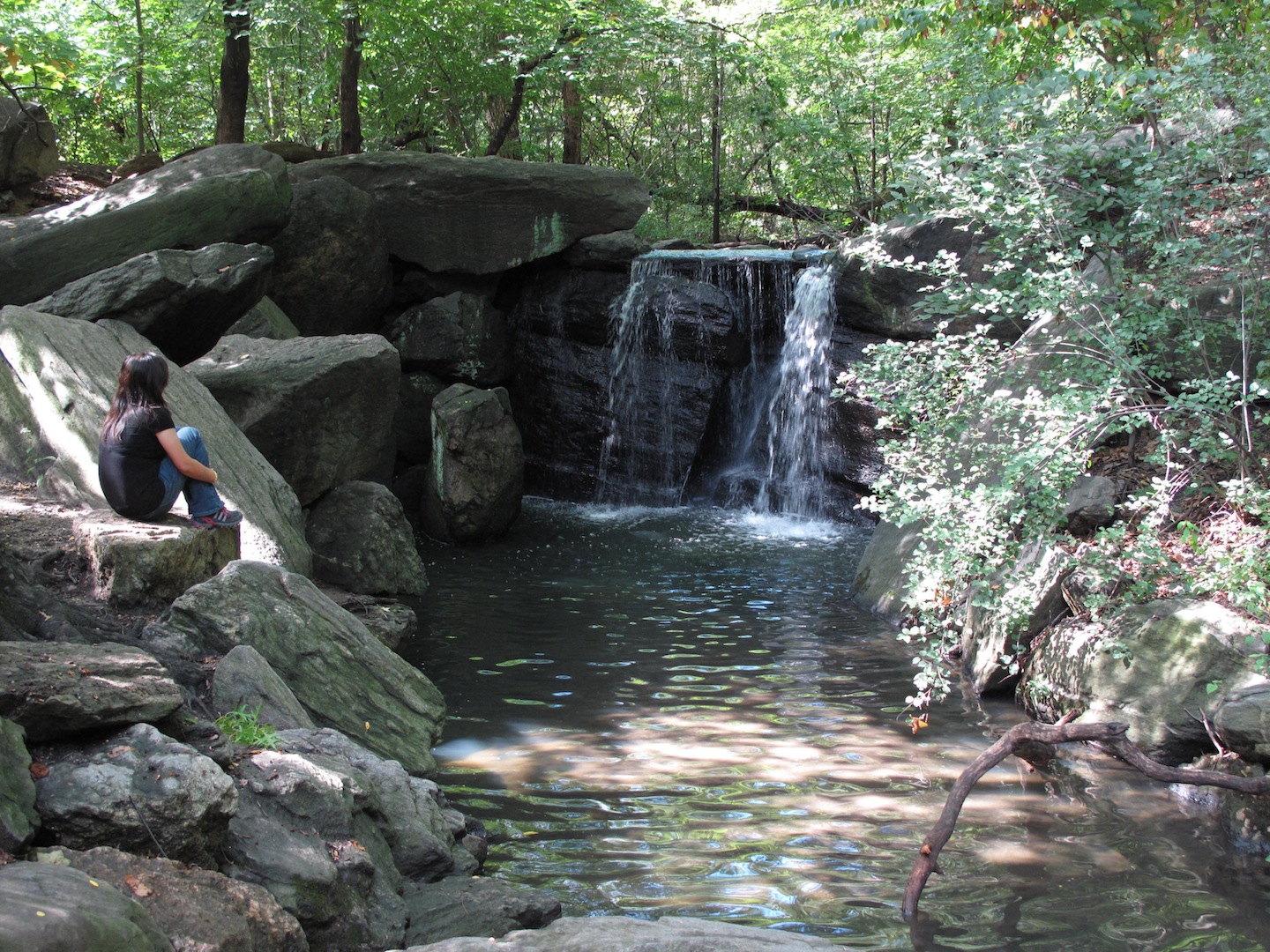 North Woods, Huddlestone Cascade, Central Park, New York. Photograph courtesy the Central Park Conservancy.

But this good news also comes with detractors. Recent articles from Bloomberg News and the New York Times castigated the administration of Mayor Michael Bloomberg for its inequitable management of the city's parks and took shots at CPC (supporters of the High Line also got sideswiped). Private philanthropy and public-private partnerships for parks are also treated dismissively.
That line of dissent (or discontent) is itself inequitable. When the Metropolitan Museum of Art receives a major gift is there an uproar on behalf of other museums? In 2008, the New York Public Library received a $100 million gift from Stephen Schwarzman, a pledge toward the library's $1 billion expansion. Did that generate an outcry about funding inequities for other city libraries?
Management of Central Park, as I've previously written, is a daunting task. Forty million annual visitors take a huge toll and that means a great deal of maintenance (it's not easy to make nature look that natural). For anyone who remembers the park at its nadir in the 1970s, what we encounter today is nothing short of a miracle. This begs the question, if CPC hadn't been created 32 years ago and taken up the challenge of the park's care, management and majority funding, what would the park look like today?
I spoke with park conservancy experts in Brooklyn, Buffalo, Louisville, and Pittsburgh to get their thoughts about the impact of the Central Park gift and the role of philanthropy and patronage in our nation's urban park systems. All were in agreement about the impact of the gift -- nationally it caught people's attention. As Meg Cheever, President and CEO of the Pittsburgh Parks Conservancy noted: "It makes a statement that applies to all of us that parks are worthy of philanthropic investment and that they matter to cities."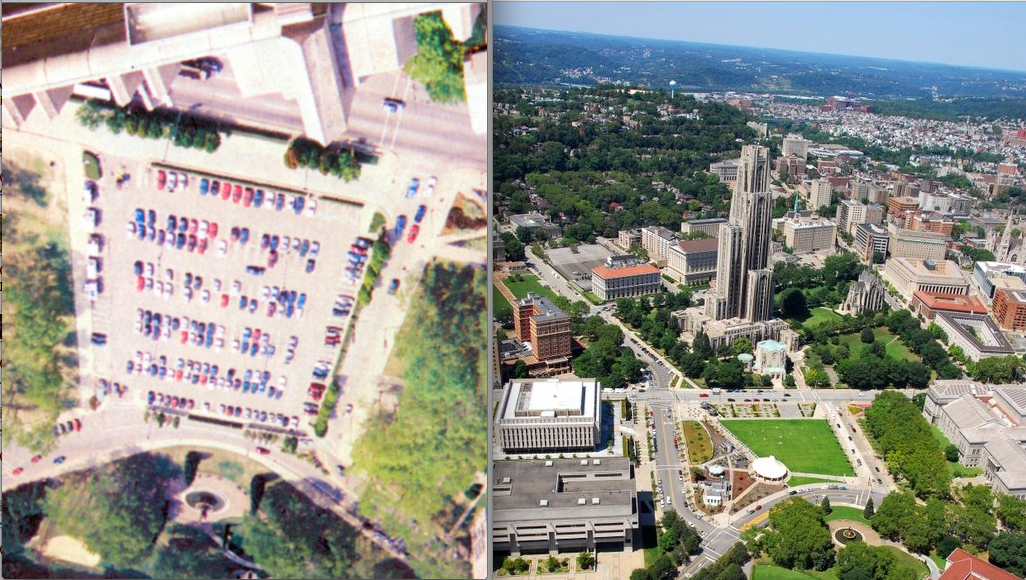 Schenley Plaza's $10 million transformation from parking lot (above, left) to park-like plaza (above, right) was undertaken by The Pittsburgh Parks Conservancy. Photographs courtesy the Pittsburgh Parks Conservancy.
The Bloomberg article quotes one self-described park advocate as saying that public-private partnerships work only for parks located in affluent neighborhoods. Mimi Zinniel, President and CEO of the Louisville Olmsted Parks Conservancy (LOPC) takes issue with this saying, "It depends on how the conservancy is structured." Money from LOPC's donors is equally spread amongst the three large Olmsted parks in its purview, despite coming largely from one geographic area.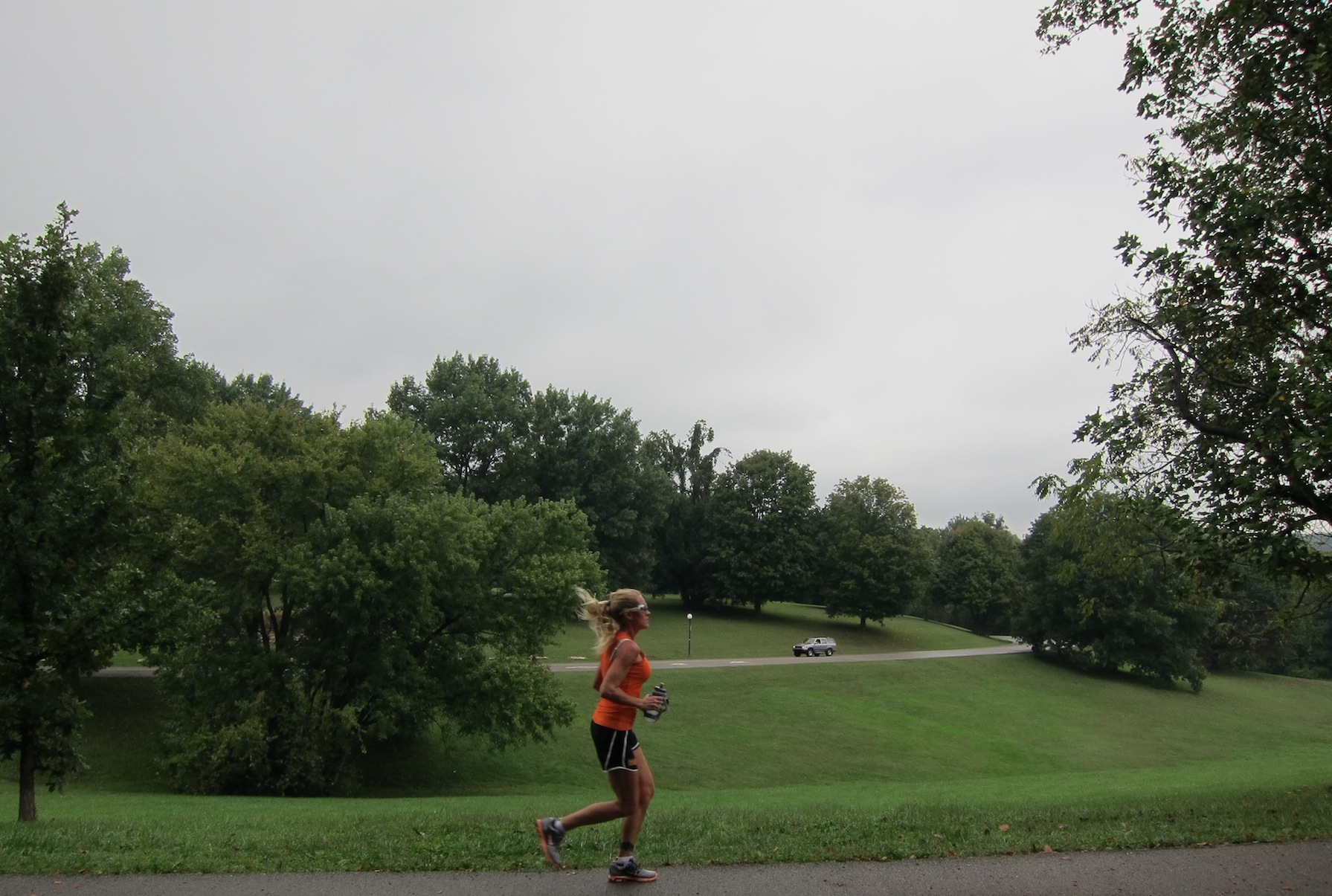 Jogger in Cherokee Park, Louisville, KY. Photograph courtesy The Cultural Landscape Foundation.
Thomas Herrera-Mishler, President and CEO of the Buffalo Olmsted Parks Conservancy, which oversees multiple parks, said of his organization's resource allocation: "There are no second class parks." Buffalo, he acknowledges, does have a shallow donor pool and governmental funding has been reduced, which means he runs a very lean organization.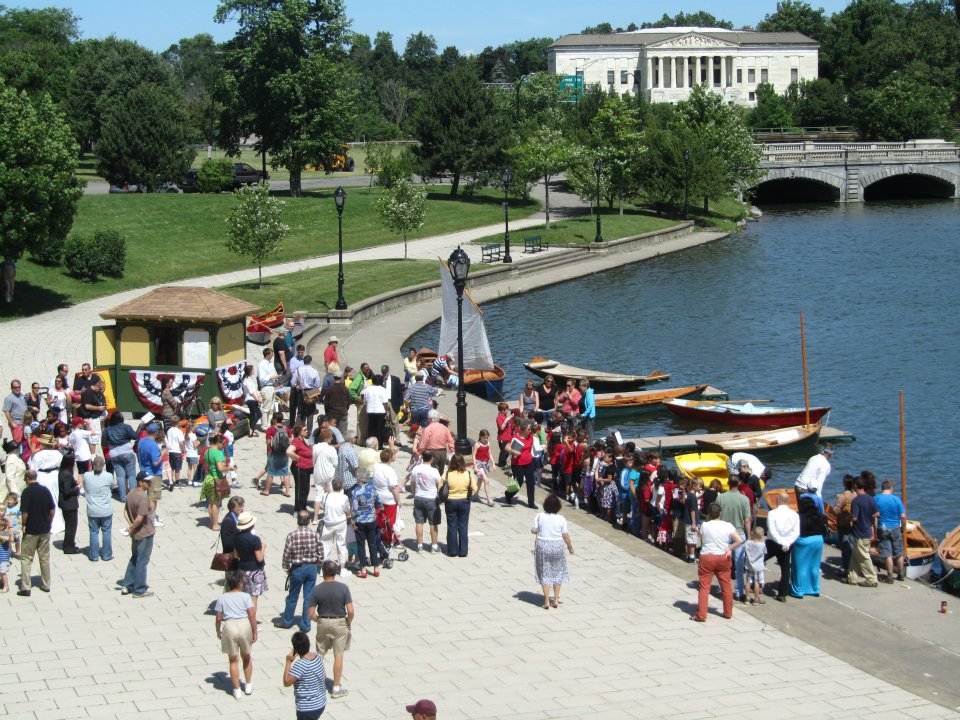 Old Fashioned Boat Launch and Flag Day Celebration with the Buffalo Maritime Center, PS #64, and the Teddy Roosevelt Site, Delaware Park, Buffalo. The event was made possible with sponsorship from the Delaware North Companies. Photograph courtesy the Buffalo Olmsted Parks Conservancy.

His 1,200-acre park system has an annual operating budget of $3.6 million (two-thirds of which the conservancy raises). His job is to turn the passion for the area's parks into financial support. He has raised $30 million since 2006 and pointed with pride to a recent $1 million Blue Cross Blue Shield gift (spread over ten years) to cover operations.
Tupper Thomas, who retired in 2011 after 30 years as president of the Prospect Park Alliance and Administrator of Prospect Park, was both pragmatic and philosophical. Concerning Central Park, she asked: "If the city had to shoulder Central Park's entire operating budget, rather than just 15 percent, how would that impact the budget for the rest of the City's park system? There would be nothing left." The Paulson gift, she adds, means city resources won't be siphoned away from other parks. Thomas also noted that just because the park has wealthy neighbors doesn't mean it isn't a democratic institution, adding, "Don't kids from Harlem use the park?" Of her own experiences at Prospect Park, she said: "The majority of people who come in are from all over Brooklyn -- we have family reunions, church outings, barbeques -- everyone having a great time."

During Restoration -- View of Tear Drop Island from the Shelby White and Leon Levy Esplanade, Prospect Park, Brooklyn, New York. Photograph by Laura Evans, courtesy the Prospect Park Alliance.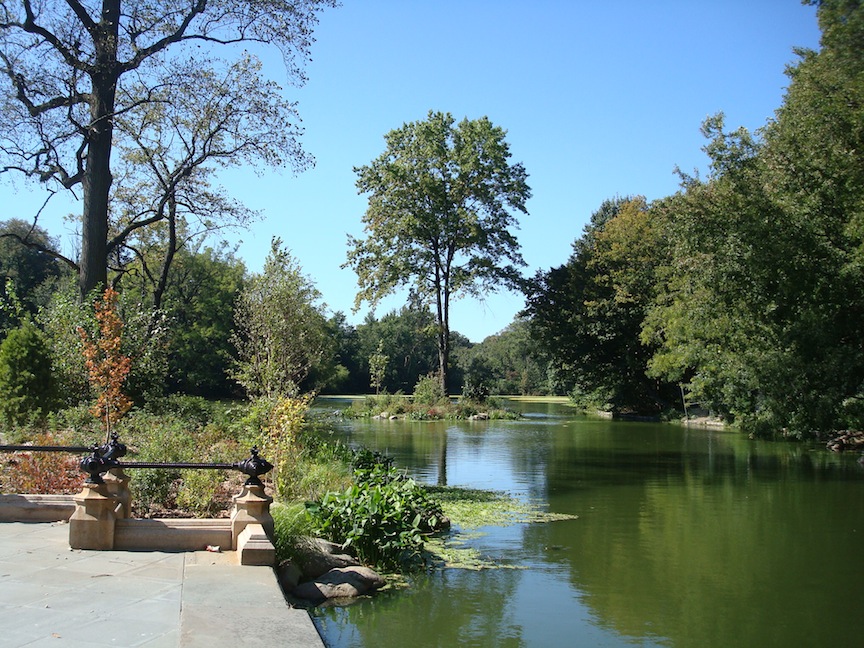 After Restoration -- View of Tear Drop Island from the Shelby White and Leon Levy Esplanade, Prospect Park, Brooklyn, New York. Photograph by Crystal A. Gaudio, courtesy the Prospect Park Alliance.
All of these experts also noted that philanthropy and patronage have contributed greatly to the nation for centuries. This year my organization's annual thematic compendium of threatened and at-risk landscapes, Landslide, focused on Landscape and Patronage, and highlighted twelve sites around the country that resulted from patronage, both private and institutional. From New York's Jones Beach to Los Angeles' Fern Dell in Griffith Park, patronage has been important in the creation of parks. But that patronage needs to be sustained.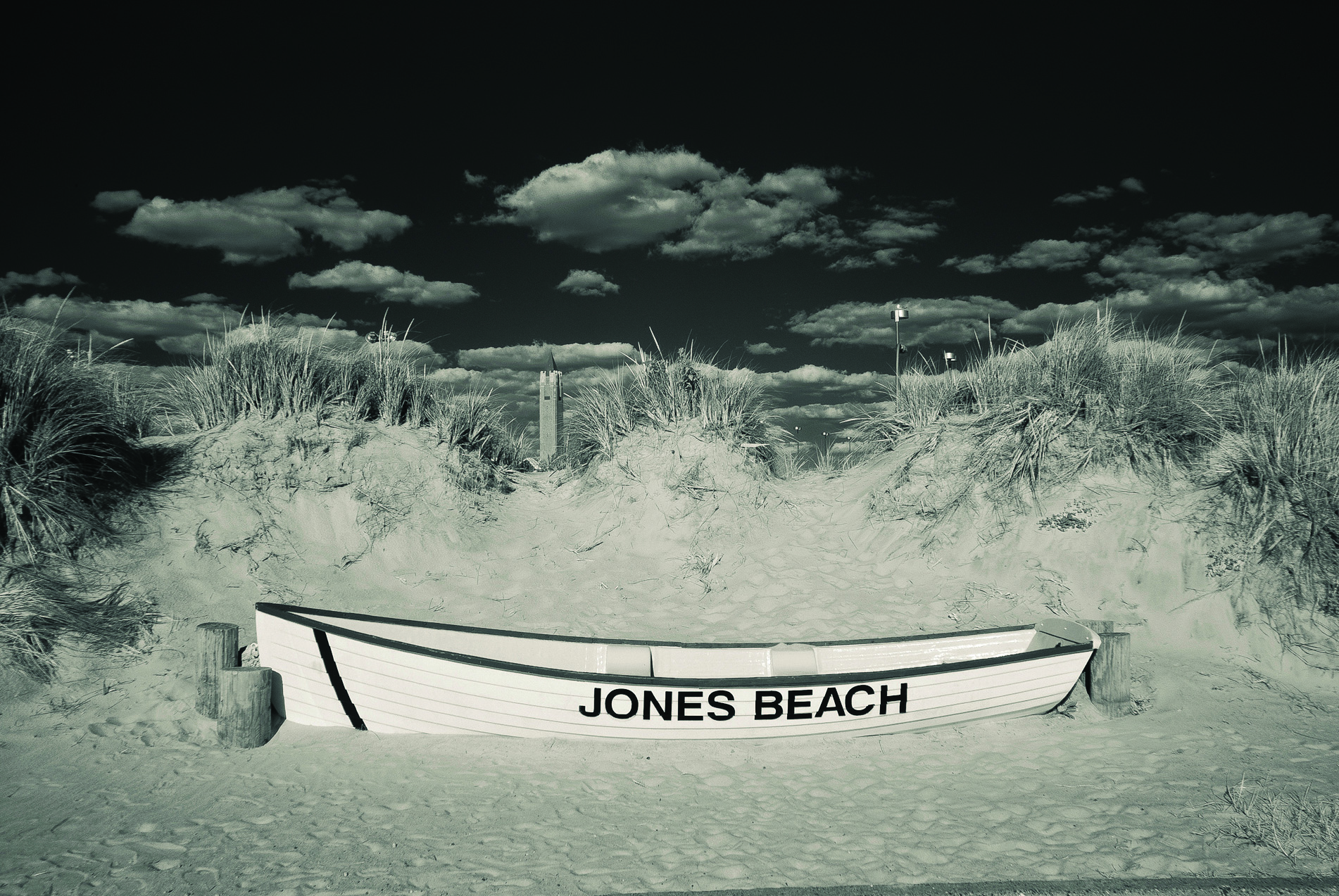 Landslide 2012: Landscape and Patronage. Jones Beach, Wantagh, N.Y. Patron: Robert Moses. Photograph © Russell Hart, 2012, courtesy The Cultural Landscape Foundation.
Unfortunately, the threat to many of this year's Landslide sites is poor maintenance -- a park's basic life support. Poor maintenance -- lack of life support -- quickly leads to a park's degradation (perversely, in some situations like Minneapolis' Peavey Plaza, it becomes a reason for wanting to destroy a park altogether -- like taking a patient off of life support and then blaming the patient for getting sicker).
CPC and other conservancies are rightly focused on sustaining patronage and work hard toward that goal. On the day we announced Landslide 2012 we also honored CPC Trustee Judith Carson for her patronage of Central Park. The following day, in conjunction with CPC, we held a daylong conference about stewardship of the Central Park woodlands, with the goals of uniting supporters, especially the different park constituencies whose agendas occasionally clash, showcasing best practices that can be utilized by other urban park system managers, and insuring the future of parks as vital cultural institutions. As Tupper Thomas noted: "Parks are the places where culture plays out. Even if it is not a gorgeously designed space it is where people express culture. People need parks for their creative expression." For Edward Bok, patron of the 250-acre Bok Tower Gardens in Lake Wales, Florida, dedicated in 1929, patronage apparently ran in the family. He had his grandmother's maxim carved above the mantle of the Tower's Founder's Room fireplace: "Make your world a bit better or more beautiful because you have lived in it."
Philanthropy and public-private partnerships should not be faulted but encouraged, especially following Hurricane Sandy's damage to the parks when it's most needed. If some are concerned about inequitable treatment of New York City's parks, then I suggest following the models in Buffalo, Louisville, and Pittsburgh, and establish conservancies that service multiple parks. Stop complaining and start creating.
REAL LIFE. REAL NEWS. REAL VOICES.
Help us tell more of the stories that matter from voices that too often remain unheard.