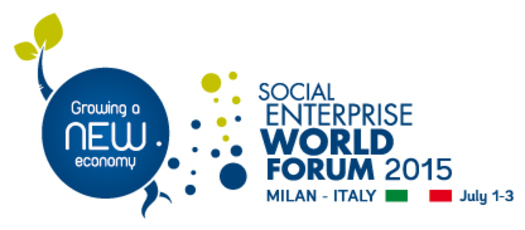 Returning to San Francisco from Milan where I had met some of the 700 international delegates attending the Social Enterprise World Forum, I found my mind wandering to the 'space race' of the 1950s and 1960s. Space became a key battlefield of the Cold War. It was a proving ground for which political-economic system -- the U.S. or the Soviet Union -- had the right to claim its prowess.
In Milan, I heard that the European Union is investing more than $500 million to grow the impact and scale of social enterprise. Korea and Scotland were just a few of the other countries with national representation at the conference overseeing private-public partnerships to drive social enterprise growth. Yes, even Russia had some initiatives to present.
While the U.S. was represented, and has a good record: some outstanding social enterprises, a few decades of investment by Community Development Financial Institutions (CDFI's) -- primarily in affordable housing -- and an impact investing sector that is starting to grow, we would be hard-pressed to identify investments of $20 million in social enterprise growth, let alone a $500 million initiative.
While the definition of social enterprises in Europe is somewhat more expansive than in the U.S., encompassing what we would consider regular nonprofits or fairly conventional businesses in some cases; all around the world, the definition of social enterprise is essentially the same: an entity that uses a business model to achieve a social mission.
It's time to hit the starting line of a new race to grow social enterprise, and the U.S. should compete hard. Why?
First, the political environment domestically favors cutting government spending, because so many people are skeptical about whether results are being delivered. On both sides of the aisle, elected officials are increasingly focused on utilization of public funds to achieve results that are clear to restive taxpayers. Government is more interested in paying for results than paying for activities.
Second, the U.S. has always embraced the private sector as an engine of growth and innovation. We generally believe in private sector efficiency; and in many places, private nonprofits seem closer to the community than government does these days. So we want private actors, for-profit and nonprofit, to get things done, with government in a supporting role.
Third, there are more Americans than ever who agree that we need to address stubborn social and environmental problems, racism, and challenges like decreased economic mobility, widespread incarceration, homelessness and other critical issues. The urgency is there along with impatience to get it done.
Why can we win this race? There is nowhere on earth right now that is better at harnessing innovation, initiative, and know-how; tied to a uniquely American dream that has moved people for generations to try to make this a 'more perfect union'. A few weeks before I was born in 1955, Russia and the U.S. announced their intent to launch a satellite. The Russians initially 'won, sending up Sputnik and putting the first man in orbit. JFK took the risk to jumpstart a U.S. space program, leading to the Apollo program, a first in the world moon landing, and eventually, a space exploration partnership with the Russians.
It's time we double down on the race to scale up a whole new way of doing business. We took that leap all the way to the moon. Now it's time to do it right here on earth.
Calling all HuffPost superfans!
Sign up for membership to become a founding member and help shape HuffPost's next chapter