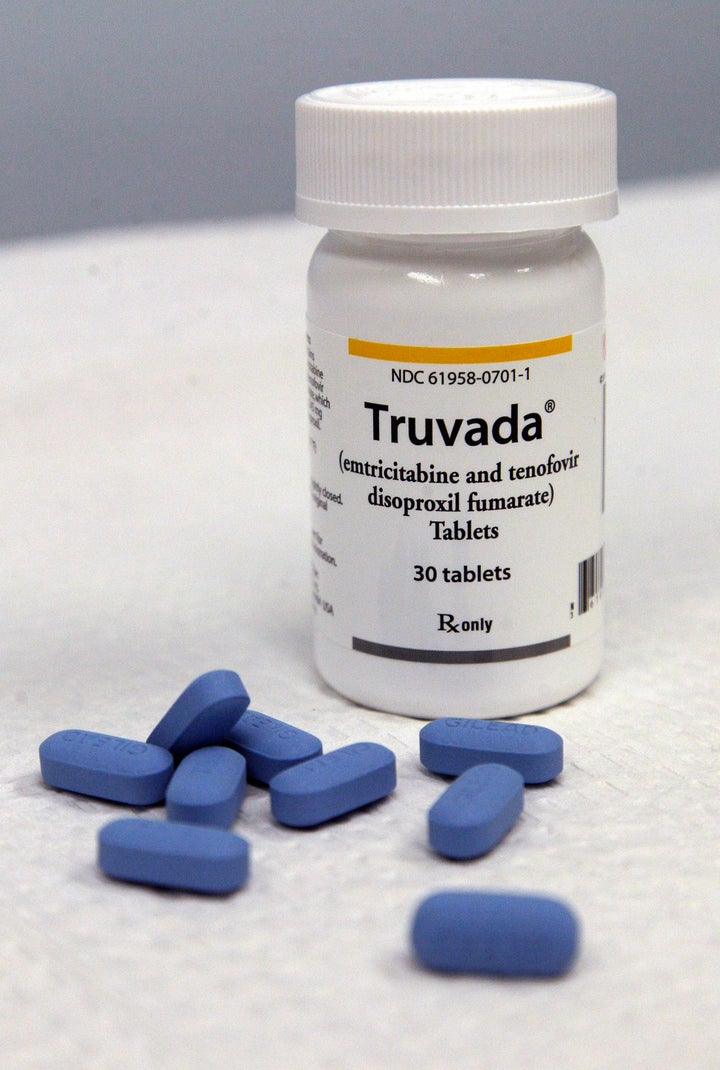 July 16, 2012 could be another major turning point in the fight against HIV/AIDS. Today the U.S. Food and Drug Administration approved a supplemental new drug application for the previously approved antiretroviral medication tenofovir disoproxil fumarate / emtricitabine (TDF-FTC), to reduce the risk of acquiring HIV by uninfected men and women by taking a pill a day before and after exposure (known as "pre-exposure prophylaxis," or "PrEP"), offered as part of a comprehensive HIV-prevention package, including risk-reduction counseling.
The FDA stressed that TDF-FTC should be used "in combination with safer sex practices to prevent sexually-acquired HIV infection in adults at high risk," and stressed that "Truvada [the brand name for TDF-FTC] is not a substitute for safer sex practices." The FDA's action comes two months after an independent scientific advisory committee overwhelmingly recommended the use of TDF-FTC for PrEP, and a week after The New England Journal of Medicine published two studies showing that TDF-FTC reduced the risk of HIV infection among heterosexual women and men in Africa.
The idea of using preventive medications before high-risk exposures is not new. Before Westerners go to some developing world countries where malaria is endemic, they take antimalarial medications as a preventive strategy. PrEP works much the same way: HIV treatment medications are taken to prevent HIV from multiplying and entering the body.
PrEP has been shown to be effective in protecting men who have sex with men (MSM), and heterosexual women and men. Biomedical prevention interventions such as PrEP have great potential, especially if coupled with traditional prevention approaches such as condom use, expanded testing, and linkage to treatment and care. Modeling demonstrates the most effective deployment of PrEP should be in combination with scaled-up HIV treatment of people who are known to be HIV-infected, as the two approaches were found to be synergistic in reducing new infections.
Thanks to the FDA's approval of the use of TDF-FTC for PrEP, health programs and individuals should have improved access to state-of-the-art HIV prevention, which is one of the Obama administration's domestic health priorities. Wider use of PrEP and early HIV treatment for those who become infected should save lives.
Some have raised concerns about PrEP related to potential side effects, risk compensation (the idea that people will stop using condoms if PrEP becomes available), and the development and transmission of drug-resistant strains of HIV. Certainly, PrEP is a biomedical intervention, and people who elect to use it will need to be clinically monitored. However, reviews of five major clinical trials involving about 6,000 participants by the Forum for Collaborative HIV Research found no greater risk of side effects, no risk compensation, and no clinically significant development of drug resistance in participants.
Recent press coverage has emphasized the cost of TDF-FTC as a concern about its scalabilty. Last year, the Centers for Disease Control and Prevention estimated that the medications would cost $8,030 per person per year. While the cost of PrEP in the U.S. would be substantial, private insurers and state Medicaid departments are open to providing coverage, given that it is not expected that most people who used PrEP would take it for the rest of their lives, while HIV treatment (invariably involving more medications) is lifelong, once initiated. Low-cost generic medications could enable access in resource-constrained countries. The prioritization of highly vulnerable populations with substantial risk for HIV (e.g., men who have sex with men, sex workers, and injection drug users) could increase the cost effectiveness of PrEP. Recent modeling of PrEP implementation coupled with scaled-up treatment -- focusing on the general adult population in Botswana and serodiscordant couples in South Africa (couples in which one partner is HIV-infected and the other HIV-negative) -- predicts that PrEP could significantly reduce HIV incidence and prevalence, saving health-care costs and lost economic productivity.
As tens of thousands of people living with HIV/AIDS, researchers, policy makers, and advocates gathering in Washington, D.C. this weekend for the 19th International AIDS Conference, we should all be grateful to the FDA for allowing PrEP to be added to the toolkit to prevent HIV infections. These new tools are urgently needed to prevent new HIV infections, given that 50,000 Americans are becoming newly infected each year, and more than 2 million people worldwide became infected in just the past year alone. PrEP, combined with sustained behavioral interventions and clinical care to maintain optimal adherence and decreased risk, coupled with the expansion of treatment for HIV-infected people, could turn the tide in stopping the further spread of HIV.
Sean Cahill, Ph.D., is Director of Health Policy Research at the Fenway Institute and Adjunct Assistant Professor of Public Administration at New York University's Wagner School of Public Service. Kenneth Mayer, M.D., is Medical Research Director of Fenway Health, Co-Director of the Fenway Institute, and an infectious disease specialist at Beth Israel Hospital and Harvard Medical School in Boston.
Calling all HuffPost superfans!
Sign up for membership to become a founding member and help shape HuffPost's next chapter