What is it like to make a financial investment in an up-and-coming social-change leader every single day of the year? Since Jan. 1, 2013, the Pollination Project and I have been giving daily micro grants to emerging projects and inspiring people all over the world. Fifty others have now joined us in the practice of making a grant a day. Together, our daily givers have already made more than 800 grants in 55 countries!
Here are the extraordinary people and projects that our daily givers are honored to support this week.
Biogardening in Western Kenya. Eunice Nyongesa, along with 20 smallholder farmers, run the Biogardening Innovations Kenya project. They train community members in organic food production and maintain a small demonstration garden in Lubanga, Western Kenya. The goal is to have smallholder farmers create outdoor learning spaces in local schools, and bringing permaculture principles into the curriculum.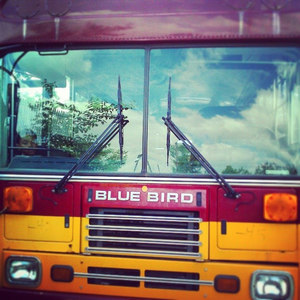 ART for All in Columbus, Ohio. Rhonda Reese is a mother of 5 children, a visual artist, teacher, photographer, and community activist in Columbus, Ohio. During her time as an art instructor with youth and families of the City of Columbus' recreation and parks department, Rhonda had up close and personal view of the need for art education in inner city neighborhoods. The ART.Mobile brings together a team of local artists, entertainers, teachers, and volunteers on a repurposed school bus and takes art to the streets, also bringing love, peace and joy to struggling neighborhoods. They set up shop in parking lots, blocks or empty streets where the people will be allowed to participate in activities such as drawing, painting, crafts, yoga, dance, drumming, urban gardening, health and wellness, eco-education, poetry and theater arts.
A Women's Cooperative in the Congo. After receiving a Masters Degree in Diplomacy and International Relations, Katie Hile went to the Congo to volunteer. A local friend asked for some help generating income and Katie asked her to make 25 handbags that Katie could sell to her family and friends in the US. When the woman received her profits, other women in the village expressed interest in joining the project, giving Katie the idea and courage to begin creating an artisan's cooperative which is now called "Totonga Bomoi." Since inception, the women in the cooperative have produced 480 handbags and accessories. Profits earned by artisans enable them to provide and serve their families, communities, and inspire others to make a difference.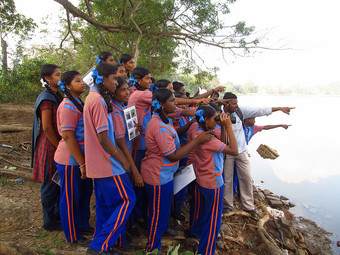 Appreciating India's Wetlands. As an ecology and environmental science scholar, Rajamanikam Ramamoorthy created a project to raise wetland awareness among students, primarily those who have dropped out of school. In India, rural communities depend on wetlands for their food and livelihoods, yet wetlands are threatened by big industrial and real estate projects, population growth and pollution. For the past 3 years, Rajamanikam has been carrying out a wetland awareness program in the Puducherry bioregion in India. So far, he has worked with 30 schools located in the vicinity of the wetlands and has reached over 1200 students each year.
Gardening in Haiti. While in high school in 2008, Taylor Beck took her first trip to Haiti and fell in love with the people, the culture and the country. She has traveled back and forth ever since. Her project, the English In Mind Garden Project is in the earliest stages of development. Located in over-crowded city of Port-au-Prince, The English in Mind Institute is a place of inspiration and knowledge for locals. Taylor works with the students to develop various container gardens and raised beds to provide food for them while empowering them to care for the environment. She will also develop a rain catchment system to trap rain water for the vegetables and create a compost system.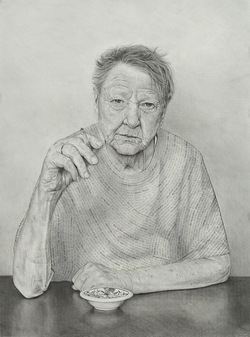 Dying in the Bay Area, CA. Claudia Bicen is a self-taught British artist living in San Francisco, California. With The Hospice Project, Claudia shares the stories of hospice patients with drawn portraits and audio interviews. By sharing stories of people who are living through what scares them the most, Claudia hopes to dispel some of the darkness that fuels that fear, so society can learn to live from those who are dying. Claudia explains, "I am starting this project because I believe that a compassionate and honest confrontation with death is fundamental to our ability to be able to live life to the fullest. By creating an intimate portrayal of that which is largely kept hidden in our culture, I hope viewers will be inspired to consider their own life and what really matters to them."
Environmental Advocacy in California. Randy Jurado Ertll,
advocate for environmental justice issues in low income and middle class communities, and a group of over ten community leaders and activists from various parts of California, decided to establish the California Latino Environmental Advocacy Network (CLEAN) to advocate for the protection of the environment-including clean air, clean water, protecting natural resources, and protecting communities from toxics and chemicals. CLEAN is the first Latino-established and led statewide environmental protection community based organization in California. Their dream is to build alliances and coalitions with other environmental groups to protect the environment, as a unified voice - with the gradual building of grassroots support.
Want to be part of the joy of giving with us? Join our Daily Giving Community, or simply create your own giving practice. It will change your life!
Calling all HuffPost superfans!
Sign up for membership to become a founding member and help shape HuffPost's next chapter